December tends to be the month for great movies. With awards season right around the corner, movies that anticipate critical acclaim make their debut before the year's end, in the hopes of being fresh in the minds of those mysterious Oscar voters. Although these types of movies have traditionally debuted in theaters, Netflix now wants to get in on this game.
On Dec. 14, Netflix will debut Alfonso Cuarón's "Roma," a movie that looks like an Oscar front-runner at the moment. Although you will have the opportunity to watch "Roma" in a theater a week later, Netflix will be primarily adding the movie to its streaming service ― a definite break from tradition for typical Oscar rollouts.
Netflix also has a Sandra Bullock-starring, blockbuster-esque Original called "Bird Box," which will debut on Dec. 21. In this movie, characters must cover their eyes to avoid seeing an unknown force that kills anybody who looks at it. It's kind of like this year's "A Quiet Place," which had characters who were required to be super quiet, lest a mysterious antagonist hear and kill them. Yes, let's have more movies about random senses being taken away for horror purposes.
As always, Netflix adds a few non-Original movies, too; "The Big Lebowski" and "Avengers: Infinity War" stand out.
Netflix has various Original holiday specials throughout the month. I'm particularly excited for "Neo Yokio: Pink Christmas" and "Chilling Adventures of Sabrina: A Midwinter's Tale."
These suggestions are just the tip of the iceberg, though. Netflix adds over 60 Originals this month, along with all the other non-Originals. I've been covering Netflix for a long time and I think that's a new record for them. Read the full list of arrivals below.
But before you do that, also know that departures this month include "Groundhog Day," "Tinker, Tailor, Soldier, Spy," "Moana," "Pirates of the Caribbean," "Spotlight" and various "Air Bud" movies. Did you know I was the first person to "interview" Air Bud? As you can probably guess, it was not the most interesting conversation.
Check out the full list of arrivals and departures below.
And, if you want to stay informed on what's joining Netflix on a weekly basis, make sure to subscribe to the Streamline newsletter.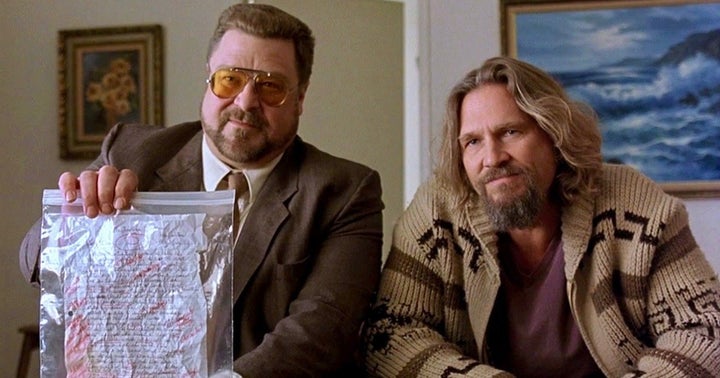 Superlatives For Arrivals
Unique Titles I Don't Recognize
"The Sound of Your Heart: Reboot" (Season 2, Netflix Original)
"5 Star Christmas"
"Super Monsters and the Wish Star" (Netflix Original)
"Prince of Peoria: A Christmas Moose Miracle" (Netflix Original)
"3Below: Tales of Arcadia" (Netflix Original)
Most Ambitious
"The Theory of Everything"
Most Likely To Be Confused For A Documentary About A Seminal Shoegaze Band
"My Bloody Valentine"
Most Likely To Be Confused For A Documentary About Taylor Swift
"Bad Blood" (Netflix Original)
Most Likely To Be Confused For A Documentary About Soulja Boy
"YOU"
Title That Causes The Biggest Eye-roll
"Free Rein: The Twelve Neighs of Christmas" (Netflix Original)
Movie Title That Could Be Used For Almost Every Movie
"The Man Who Knew Too Little"
Best Chance Of Having Dogs
"Dogs of Berlin"

Streamline makes recommendations for streaming shows and movies. Every Saturday, Streamline highlights the best shows to watch online, with a focus on Netflix.
Arrivals
"8 Mile"
"Astro Boy"
"Battle" (Netflix Film)
"Bride of Chucky"
"Christine"
"Cloudy with a Chance of Meatballs"
"Crossroads: One Two Jaga" (Netflix Film)
"Friday"
"Friday After Next"
"Hellboy"
"Man vs Wild with Sunny Leone" (Season 1)
"Meet Joe Black"
"Memories of the Alhambra" (Streaming Every Saturday, Netflix Original)
"My Bloody Valentine"
"Next Friday"
"Reindeer Games"
"Seven Pounds"
"Shaun of the Dead"
"Terminator Salvation"
"The Big Lebowski"
"The Great British Baking Show: Masterclass" (Season 5)
"The Last Dragon"
"The Man Who Knew Too Little"
"Blue Planet II" (Season 1)
"Hero Mask" (Netflix Original)
"The Sound of Your Heart: Reboot" (Season 2, Netflix Original)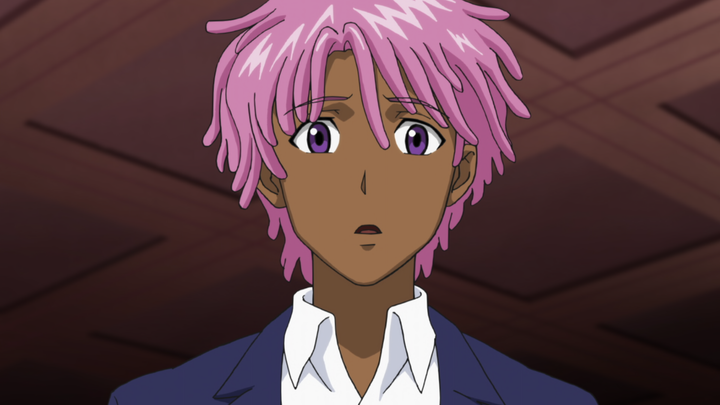 "5 Star Christmas" (Netflix Film)
"Bad Blood" (Netflix Original)
"Dogs of Berlin" (Netflix Original)
"Dumplin'" (Netflix Film)
"Free Rein: The Twelve Neighs of Christmas" (Netflix Original)
"Mowgli: Legend of the Jungle" (Netflix Film)
"Nailed It! Holiday!" (Netflix Original)
"Neo Yokio: Pink Christmas" (Netflix Original)
"Pine Gap" (Netflix Original)
"ReMastered: Who Killed Jam Master Jay?" (Netflix Original)
"Super Monsters and the Wish Star" (Netflix Original)
"The American Meme" (Netflix Original)
"The Hook Up Plan (Plan Coeur)" (Netflix Original)
"The Ranch" (Part 6, Netflix Original)
"Sin senos sí hay paraíso" (Season 3)
"Michael Jackson's This Is It"
"Vir Das: Losing It" (Netflix Original)
"Back Street Girls: Gokudols" (Netflix Original)
"Out of Many, One" (Netflix Original)
"Wanted" (Season 3, Netflix Original)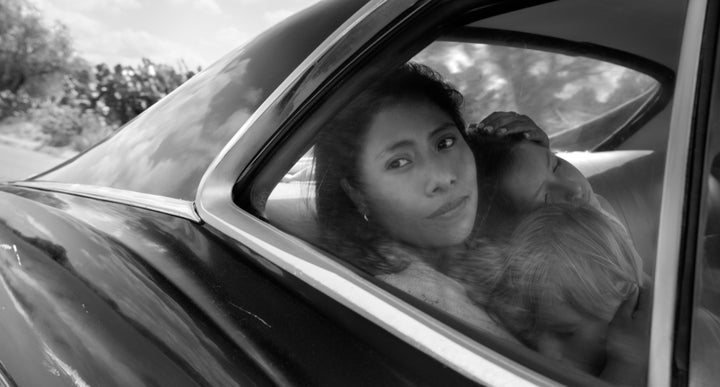 "Chilling Adventures of Sabrina: A Midwinter's Tale" (Netflix Original)
"Cuckoo" (Season 4, Netflix Original)
"Dance & Sing with True: Songs" (Netflix Original)
"Fuller House" (Season 4, Netflix Original)
"Inside the Real Narcos" (Netflix Original)
"Inside the World's Toughest Prisons" (Season 3, Netflix Original)
"Prince of Peoria: A Christmas Moose Miracle" (Netflix Original)
"ROMA" (Netflix Film)
"Sunderland Til I Die" (Netflix Original)
"The Fix" (Netflix Original)
"The Innocent Man" (Netflix Original)
"The Protector" (Netflix Original)
"Tidelands" (Netflix Original)
"Travelers" (Season 3, Netflix Original)
"Voltron: Legendary Defender" (Season 8, Netflix Original)
"Baby Mama"
"Kill the Messenger"
"One Day"
"Springsteen on Broadway" (Netflix Original)
"The Theory of Everything"
"Baki" (Netflix Original)
"Ellen DeGeneres: Relatable" (Netflix Original)
"Terrace House: Opening New Doors" (Part 5, Netflix Original)
"3Below: Tales of Arcadia" (Netflix Original)
"7 Days Out" (Netflix Original)
"Back With the Ex" (Netflix Original)
"Bad Seeds" (Netflix Film)
"Bird Box" (Netflix Film)
"Derry Girls" (Netflix Original)
"Diablero" (Netflix Original)
"Greenleaf" (Season 3)
"LAST HOPE" (Part 2, Netflix Original)
"Perfume" (Netflix Original)
"Sirius the Jaeger" (Netflix Original)
"Struggle: The Life and Lost Art of Szukalski" (Netflix Film)
"Tales by Light" (Season 3, Netflix Original)
"The Casketeers" (Netflix Original)
"Wolf (BÖRÜ)" (Netflix Original)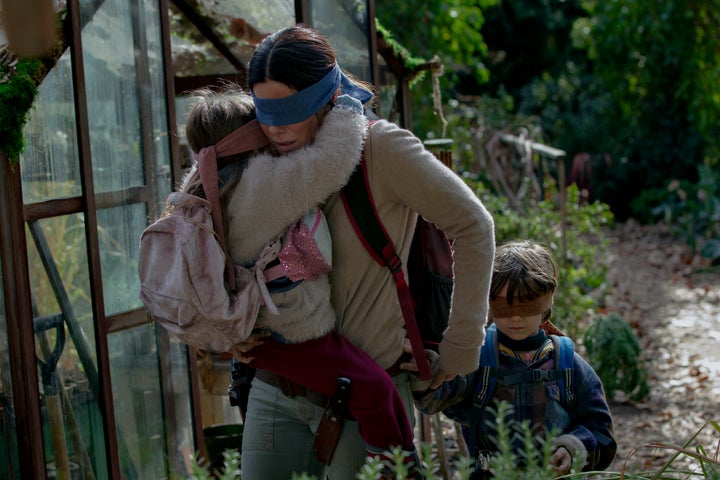 "Hi Score Girl" (Netflix Original)
"The Magicians" (Season 3)
"Anthony Bourdain: Parts Unknown" (Season 11)
"Marvel Studios' Avengers: Infinity War"
"Alexa & Katie" (Season 2, Netflix Original)
"YOU"
"Instant Hotel" (Netflix Original)
"La noche de 12 años" (Netflix Film)
"Selection Day" (Netflix Original)
"When Angels Sleep" (Netflix Film)
"Yummy Mummies" (Netflix Original)
"The Autopsy of Jane Doe"
"The Bill Murray Stories: Life Lessons Learned From a Mythical Man"
Coming Sometime in December
"Watership Down" (Limited Series, Netflix Original)
Departures
"Cabin Fever"
"Cabin Fever 2: Spring Fever"
"Groundhog Day"
"Happily N'Ever After"
"Happily N'Ever After 2: Snow White"
"Hellbound: Hellraiser II"
"Hellraiser"
"Sons of Anarchy" (Seasons 1-7)
"Spider-Man 3"
"Spy Hard"
"Stephen King's Children of the Corn"
"Swept Under"
"The Covenant"
"The Game"
"Air Bud: Seventh Inning Fetch"
"Air Bud: Spikes Back"
"Air Bud: World Pup"
"Air Buddies"
"Cars Toon: Mater's Tall Tales"
"Spooky Buddies"
"Tarzan & Jane"
"The Brave Little Toaster Goes to Mars"
"The Brave Little Toaster to the Rescue"
"The Crimson Wing: Mystery of the Flamingos"
"The Search for Santa Paws"
"Tinker Bell"
"Tinker Bell and the Great Fairy Rescue"
"Tinker Bell and the Lost Treasure"
"Battle Royale"
"Battle Royale 2"
"Teeth"
"Tinker, Tailor, Soldier, Spy"
"Beverly Hills Chihuahua 2"
"Ip Man: The Final Fight"
"Disney's Moana"
"Food, Inc."
"I Give It a Year"
"Disney's Pirates of the Caribbean: The Curse of the Black Pearl"