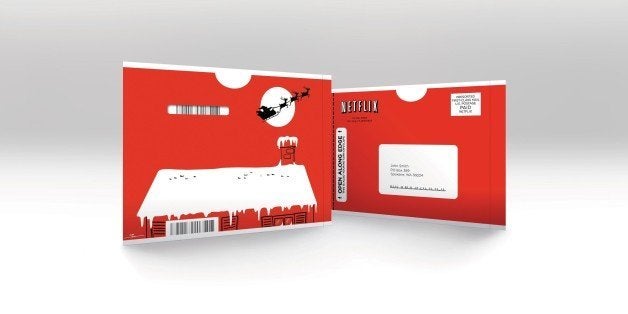 If you're one of the diminishing number of people who still receive DVDs in the mail from Netflix, you may have noticed a little more holiday cheer with your movie in the last week or so.

Last week, Netflix started sending out DVDs to subscribers in holiday-themed envelopes, decorated with snowmen, a wrapped gift, a candy cane and, of course, Santa Claus himself. Envelopes with penguins and an igloo adorned with Christmas lights will run during the week of Christmas.
Holiday-themed mailers for Netflix are nothing new; this year the company celebrated Mother's Day, the Fourth of July and Memorial Day, among other holidays, with custom mailers designed by a creative agency.
But starting with Halloween this year, Netflix reached out to a longtime subscriber to design the artwork. This isn't the first time Netflix has crowdsourced. The company famously held a three-year contest with a million-dollar prize going to any team that could beat its DVD recommendation algorithm by 10 percent.
"People had been doodling on Netflix mailers for years," said Jonathan Nail, Netflix's senior marketing manager of DVD. "Usually in all the [DVD distribution centers] there's a wall with mailers that have been doodled on."
There's even "Doodle Flix," a Tumblr where people post pictures of their sketched-on envelopes. And that's where Nail found Timothy Hodge, the artist who decorated this year's Halloween and winter holiday mailers.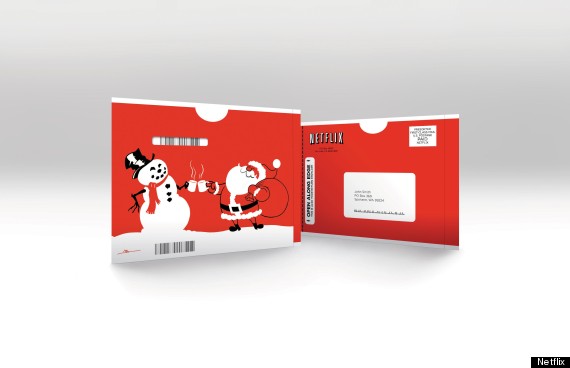 Hodge, who is based in Tennessee, had been doodling on mailers and posting them to the Tumblr for about a year before Netflix reached out.
"I just wanted to create a bit of a mood," Hodge said of his holiday work. "My favorite drawings have some sort of story to them -- something's just happened or something's about to happen. Something's going on off camera … you don't see Santa but you see what's going on. It's happening while you sleep in bed."
Even though Netflix became known for its DVD-filled red envelopes delivered to your mailbox, the company has shifted its focus to its instant streaming service. At the end of the third quarter in 2011, Netflix had almost 14 million DVD subscribers. It's lost nearly half since then, and now has 7.15 million. (Many of those subscribers left when Netflix split streaming and DVD into two separate services.) But the company continues to sign up more streaming subscribers, and now has over 40 million members for that service.
Because of movie streaming rights, which traditionally don't become available until a significant period after a title has been released on DVD, DVDs still offer a much wider selection than what's available for instant viewing.
Netflix is, of course, hoping the mailers drive subscriptions. Included in each envelope is an ad promoting a Netflix subscription -- it doesn't specify a DVD or streaming subscription -- as a holiday gift.
So signing up new members -- and keeping existing members happy, streaming and paying -- is essential to Netflix's success.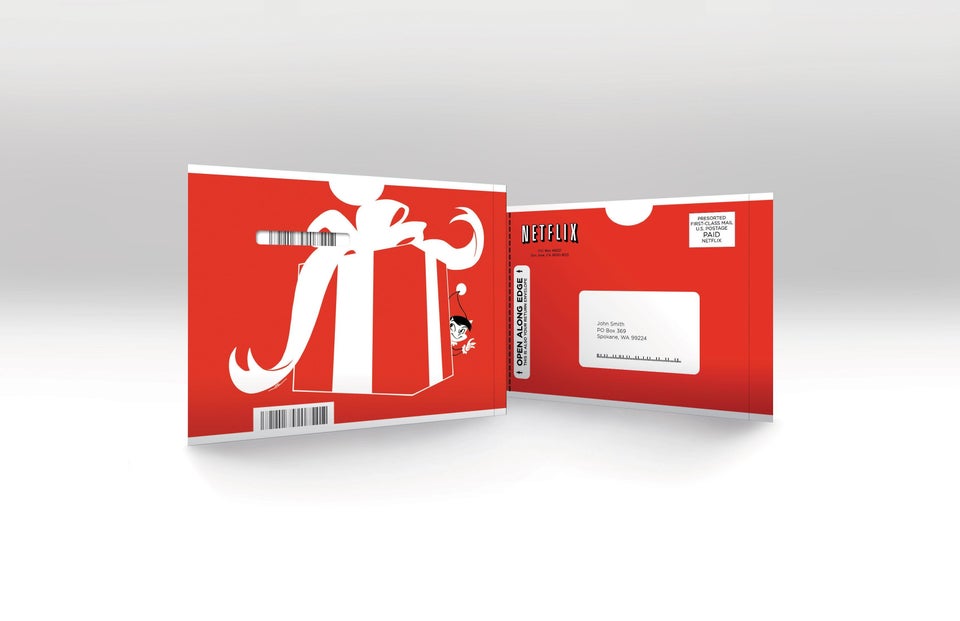 Netflix Holiday Envelopes
Popular in the Community