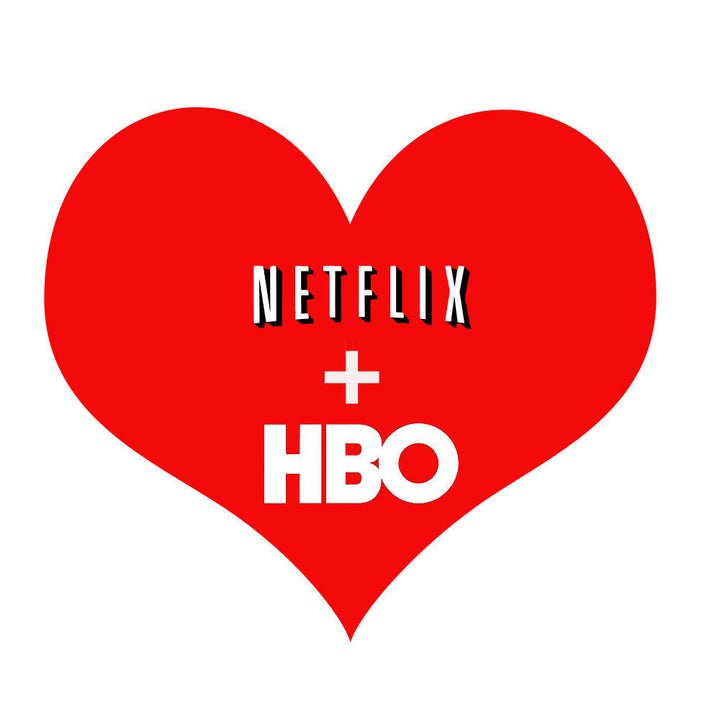 They need to get HBO. By any means necessary, for however much money it costs, under whatever terms HBO wants. Netflix needs to reassert itself as the most dominant, premier, gold-standard must-have movie-and-television streaming service on the whole bad Internet, and to do so they need HBO--if not HBO's current shows, then at least part of its back catalogue, the stuff that HBO doesn't air anymore. Netflix CEO Reed Hastings said at a conference in July 2011 that if he could acquire one show for his customers, it would be "The Wire," which means that he's at least thinking about it; HBO, too, has been thinking about it, reportedly giving Netflix a price ultimatum of $20 per month for its customers to gain access to its shows, according to a "high-placed Time Warner executive."
Per a "leak" obtained by Electronista, during negotiations with Starz, Netflix refused a "tiered pricing structure" as an add-on fee for access to Starz content; it should not do the same if the opportunity comes up with HBO. "Spartacus" and "Camelot" are not "The Sopranos" and "Six Feet Under." "Sex and the City" and "Curb Your Enthusiasm" would bolster Netflix Instant Watch much more than "The Bronx Bunny Show" and the TV show based on the movie Crash.
Based on the reaction to the July price hike, most people already think that the Netflix streaming library is full of B-movies and also-ran late '80s garbage. With Starz taking away Disney and Sony classics (forget about its TV shows), that becomes even more apparent. Adding HBO programming--some of the most critically-applauded and audience-revered stuff on the planet--would do more to bolster the reputation of Netflix Instant than any other acquisition Netflix could possibly make.
Neither of these points, however, mean that a contract is impossible. On the contrary: they prove that HBO is neither averse to unlocking its programming for unlimited online streaming(if the price is right) nor resistant to teaming up with smaller content providers to air its shows. And with Netflix gripping a huge wad of Starz left-over cash in its pockets, perhaps they can name the right price to lure HBO over to their unlimited online streaming portal, too.
There are, of course, other steps for Netflix to repair their shaky relationship with customers besides the Home Box Office. First, throw us a bone on bundling DVD rentals and streaming: Just taking two dollars off the current price of $15.98 per month (that's $7.99 for one-at-a-time DVDs and $7.99 for streaming) will at least lessen the perception that the company has been overtaken by greedy, unsympathetic money-grubbing androids.
Second, they could use some of the cash they're saving from the Starz collapse on getting releases from a major studio onto their servers faster. Ken Wisnefski, owner of online marketing and SEO firm Webimax, told me that "[t]here have been companies that have been looking at launching movies on Netflix more quickly after releasing them in the movie theater. If Netflix could get movies at a quicker pace--that would be a likely scenario for them, and one that would renew customer reputation."
When asked how soon we might be seeing movies on Netflix (or streaming online elsewhere) after their release in theaters, Wisnefski offered a tantalizing timeframe: "Two to three weeks," he said.
Third, they should expand their library in general, Wisnefski says.
"In the long run with the loss of Starz deal, they're going to need to find other partners to promote that 'on-demand type of service'--that's something that's going to be imperative." That echoes the view of tech entrepreneur Mark Cuban, who tweeted that Netflix's decision not to renew the deal with Starz was a "good move."
"[N]o one joins [Netflix] for specific content," he followed up on Twitter. "Rather for breadth and quality. Starz doesn't make or break. Avail $ can buy more for less."
"While we regret [Starz's] decision to let our agreement lapse next February, we are grateful for the early notice of their decision, which will give us time to license other content before Starz expires."
While it's true that Netflix should continue to expand outwards and fill its digital movie library with as many quality films as they can for as little money as possible (duh), a deal for HBO shows just might win back some customer-approval for the big red movie-streaming machine. There is no other content producer on this planet that would bring the widespread cultural cool and approval of having its shows available for unlimited streaming, at a premium or not, than HBO. Not Pixar, not the Criterion Collection, not a more complete lineup of Showtime content--HBO should be the Holy Big Old Grail for Netflix.
Good luck on the rebound, Netflix; with February 2012 and the Starz exodus approaching, your reputation amongst online movie-watchers could come down to The Wire. As a hopelessly huge fan of McNulty (and Mr. Show, and Larry David), here's hoping they get it.
Calling all HuffPost superfans!
Sign up for membership to become a founding member and help shape HuffPost's next chapter