Netflix's first high-profile foray into original content with Capitol Hill thriller "House Of Cards" is the most watched thing on Netflix right now, the company's chief content officer Ted Sarandos said at the D:Dive Into Media conference hosted by AllThingsD.
The success of "House Of Cards" bodes well for Netflix, whose venture into original content was seen by many as a daring move. Bloomberg's Mark Milian speculated that Netflix was attempting to challenge longtime rival HBO, whose original shows like "The Sopranos" were often star-studded successes. Other commentators like Variety's Andrew Wallenstien questioned whether Netflix's decision to "defy the medium's traditional weekly scheduling pattern" by releasing all 13 episodes at once would truly keep viewers hooked.
As in network television, much of Netflix's success ultimately depends on the quality of the content and the actors -- and Netflix won't always be able to remake a well-liked U.K. show, or, for that matter, have access to Kevin Spacey. Although Sarandos is apparently thrilled by the reception House Of Cards has received, he has declined to release the show's viewership numbers. "I don't want to give ratings, because it is a real apples-to-oranges comparison with network ratings," Sarandos said at the AllThingsD conference.
Netflix plans to premiere original horror series "Hemlock Grove" in April and resurrect the critically acclaimed television show "Arrested Development" in May, USA Today reports. The renewal of "Arrested Development" presumably serves as a boon to the comedy's fans who were disappointed when Fox canceled the original without a fourth season.
CORRECTION: The surname of Netflix chief content officer Ted Sarandos was previously misspelled as "Santoros."
Related
Before You Go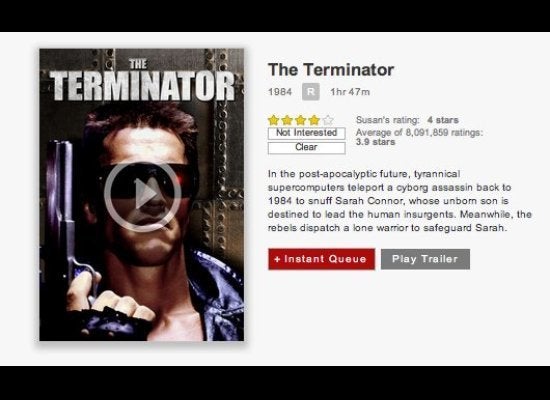 Netflix Tips And Tricks
Popular in the Community