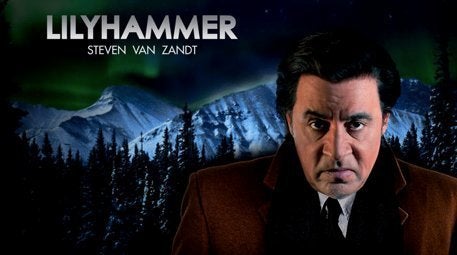 Before those two highly-anticipated shows arrive, however, Netflix subscribers will get "Lilyhammer," about a mobster in the witness protection program in Norway.
"Lilyhammer" will debut on Netflix in February, and the trailer is out now.
If that didn't make it clear, here's the description of the show from a Netflix press release announcing the series:
"Lilyhammer," follows New York mobster Frank "The Fixer" Tagliano as he enters the federal witness protection program after ratting on his boss. A sports fan, Frank wants to make his new life in Lillehammer, the Norwegian town that hosted the 1994 Winter Olympics – or as he calls it "Lilyhammer." Frank has visions of a paradise of "clean air, fresh white snow and gorgeous broads" far away from the temptations of the Big Apple and from mob hit men. Reality, of course, turns out to be spectacularly different.
The show will run 8 hourlong episodes in its first season and will premiere on Netflix on Monday, February 6.
"Lilyhammer" is the first of many original shows that will hit Netflix's streaming catalogue. Embattled Netflix CEO Reed Hastings emphasized in a recent letter to investors that he views the company's future in the streaming of both quality shows from other channels and the creation of original, exclusive content.
In television...the networks (ABC, FX, etc.) have long relied upon exclusive content to differentiate among themselves. As video moves online, so too has this practice of exclusive content. Hbo has an exclusive license to recent Universal movies tha tincludes its online HBO GO, for example. Netflix has signed exclusive licenses for DreamWorks Animation, for Relativity, and others. In episodic television, exclusives are also the norm. Netflix doesn't license "deadwood" from HBO because they see strategic value in keeping it exclusive. Netflix licenses "Mad Men" and "House of Cards" exclusively for much the same reason.
"Lilyhammer" will be Netflix's first venture into the exclusive streaming of an original episodic television show, and the company is certainly hoping that "Sopranos" veteran Steven Van Zandt will create the must-see buzz that the HBO mobster drama enjoyed during its original run.
Calling all HuffPost superfans!
Sign up for membership to become a founding member and help shape HuffPost's next chapter