Increased awareness of mental health is leading to more conversations about its effects. But not all efforts to bring attention to the subject have positive outcomes ― and the line between what's productive and what's detrimental is blurring as Netflix and other entertainment providers tackle mental health issues.
Netflix last week released "To The Bone," a movie that follows a young woman named Ellen (played by actress Lilly Collins) into treatment for anorexia. The film has received both flack and praise for its honest and detailed portrayal of eating disorders. Some advocates said they're glad the movie at least is bringing eating disorders into a national conversation.
"The honesty and the painfulness of someone who is dealing with anorexia nervosa is spot-on, so in that regard it really does give classic symptoms, and all of us in recovery should be grateful for that awareness," Robyn Cruze, a national recovery advocate for the Eating Recovery Center, told HuffPost.
Conversation is crucial to mental health education. But that's not all that's needed in the fight for positive and productive awareness, according to Dan Reidenberg, executive director of Suicide Awareness Voices of Education. There's also a responsibility to show people experiencing mental health issues that it's possible recover ― and Hollywood plays a big role in that progression, he said.
"These shows are broaching topics that we should be talking about. It is how we talk about them that makes the difference," Reidenberg said. "We need to talk about the illnesses for what they are and for how they can be treated."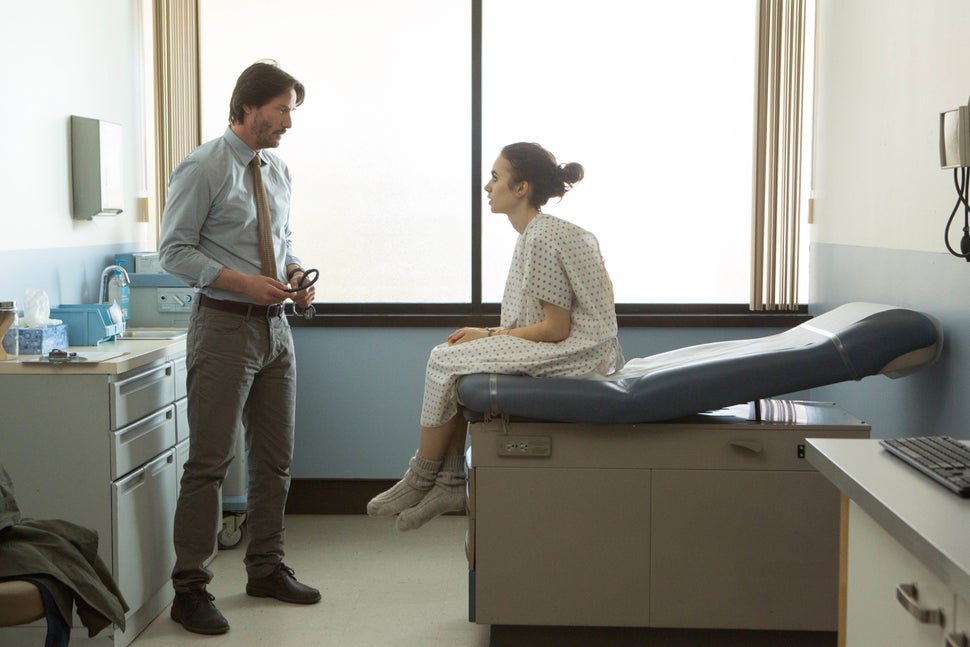 How entertainment can help and hurt mental health awareness
For better or worse, what people watch has real-life implications. Take "To The Bone," for example. For those who have never experienced the debilitating effects of an eating disorder, scenes in the movie can be uncomfortable to watch ― and that's exactly the point. "To The Bone" intends to make viewers see that eating disorders are dangerous illnesses that deserve to be taken seriously, and not something people can just "get over" by consuming a meal.
"It does show some behaviors that people can be affected by ― there's no getting around that," Cruze said. "But in general, there's an awareness that it brings to eating disorders for people who may not know what an eating disorder is or what it looks like."
And therein lies a problem that concerns some experts: The movie isn't just consumed by those who are uninformed about or unaffected by the illness. It's for people dealing with the disorder, too. And that's where things get murky, according to Victor Schwartz, medical director of the mental health organization the Jed Foundation.
"These shows try to portray issues like suicide and eating disorders as frightening, but the problem is that, for certain populations, those messages resonate differently," Schwartz said. "Seeing people engaged in these behaviors, while to most people it seems disturbing, to them these things can be kind of an enticement or perversely appealing."
Claire Mysko, CEO of the National Eating Disorder Association, said scenes in "To The Bone" increase the risk that some viewers may find Collins' character inspiring rather than deterring, particularly to those individuals early in the treatment process.
"I would strongly encourage people who are in recovery or struggling with an eating disorder to carefully consider how the imagery and detail in this film could affect them," Mysko said.
But that reasoning may not work for someone living with a mental health condition. For those who have an eating disorder or who are at risk for self-harm, graphic scenes aren't uncomfortable. They could be taken as a "how-to" guide, advocates said.
Research has shown that glamorized, detailed descriptions of self-harm in media ― whether through news stories or TV shows ― can inspire copycat acts. National Institute of Mental Health research has found that the risk of suicide increases when details of the method are publicly described.
What viewers and creators should keep in mind
A TV movie or series can't cater to every person who watches. And if the goal is entertainment, Schwartz said it likely will violate what mental health advocates consider ethical when it comes to portraying mental health issues like eating disorders and suicides.
"It's challenging because the media guidelines for mental health aim to make the storytelling as undramatic as possible," Schwartz said. "Precisely the kinds of things that make storytelling compelling are what you're trying to discourage. That's why it's very difficult to tell these stories in a way that doesn't raise some concerns."
The writers of both "To The Bone" and "13 Reasons Why" have spoken out about their creative choices, including divulging their own struggles with mental illness and how they tapped into those experiences.
Netflix did not return HuffPost's request for comment. Marti Noxon, the writer, director and creator of "To The Bone," told Vogue recently that not everyone is going to be pleased with the content.
"Every expert wants to make a different movie. And every expert thinks that their way of treating the disease would be better than the way that's shown," Noxon said. "And that's only natural because it's one story. And it's my story, and it really happened to me."
And she's right. Mental health treatment isn't one-size-fits-all, so depicting every choice isn't going to fit into a single narrative. But there are ways to ease problems that may arise for certain viewers.
One way is through trigger warnings, which Netflix has taken seriously. "To The Bone" displayed a statement before the movie, advising vulnerable viewers to take caution. "13 Reasons Why" added more such warnings after receiving considerable backlash for not properly addressing the graphic content.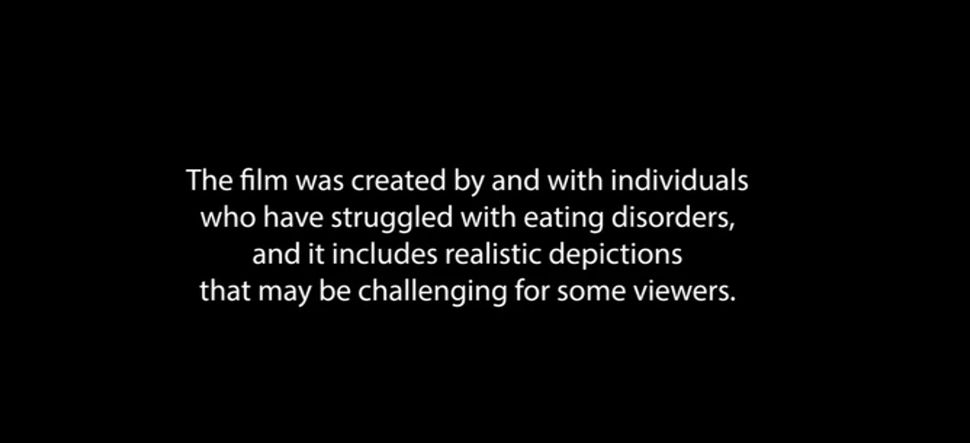 Another way to mitigate consequences is to offer resources after the program. "13 Reasons Why" offered bonus material with more information on mental health and where to seek help. The cast of "To The Bone" did a public service announcement about eating disorders, but some experts hoped to see it embedded in the movie's content.
For "13 Reasons Why," mental health organizations even took issue with how the search for support played out on screen. When Hannah, the main character, goes to her school counselor for help, she's essentially dismissed. That encounter ultimately contributes to her decision to die by suicide.
"The message from that to kids who might be thinking about whether or not to reach out for help is really concerning," Schwartz said. "Showing that seeking help is actually beneficial can help mitigate some of these potential problems."
Ultimately, creating a narrative around sensitive mental health issues can be challenging, complex and sometimes problematic. And while conversation is a good place to start, it shouldn't be the end point when it comes to managing the stigma around mental health issues.
The onus is on creators and their production companies, like Netflix, to tackle mental illness responsibly. It's also the duty of viewers to make an effort to become more compassionate and understanding of these conditions. That alone will result in more people seeking treatment.
"I hope that conversation continues and that future films and shows deepen our understanding of the complexities of these illnesses and the diversity of people who are affected," Mysko said. "Everyone deserves recovery."
Support HuffPost
A No-B.S. Guide To Life
Related
Popular in the Community