It's hard to pinpoint exactly which part of the show makes it so popular ― maybe it's the cocaine or money or violence or, unexpectedly, all those DEA agents. Strangely, the show got even more popular with critics after that very important character "left the show" (no spoilers), so there are clearly several reasons "Narcos" has appeal.
With that in mind, this list of recommendations for similar shows is a bit varied.
Netflix hasn't announced when Season 4 of "Narcos" will debut. But the first three seasons have all appeared at the end of summer, so you probably have quite a few months before the show returns.
In the meantime, consider getting through this waiting period by checking out the shows featured below.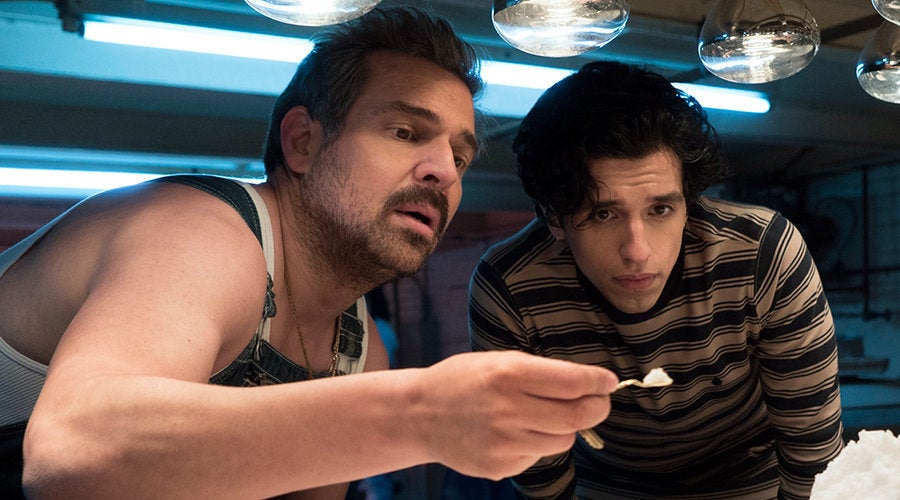 This is part of Streamline, HuffPost's weekly recommendation service for streaming shows and movies. Every Saturday, Streamline ranks the best shows to watch online, including a specific focus on Netflix.

Premise: A British gang tries to succeed in the 1920s. This means warring with other gangs and the police force.

Like "Narcos" because: Gang-related plot lines and violent action.

Runtime: 24 episodes of approx. 60 minutes.
Here's the trailer.

"Peaky Blinders" was an early hit for Netflix as the service expanded into original programming.

The show first aired on the BBC network, and then Netflix released it in the United States.

Premise: A documentary series about famous, you guessed it, drug lords.

Like "Narcos" because: Well, the first episode is all about Pablo Escobar. If you've watched Narcos and want more historical information, this is a good choice.

Runtime: 4 episodes of approx. 45 minutes.
Here's the trailer.

This trailer is from a random YouTube user, and it uses a "Narcos" screenshot for the teaser image -- clearly there is fanbase overlap here.

Frankly, this is not the best documentary series, but the Escobar episode is short enough that it's worth the time for "Narcos" superfans.

Premise: A murder investigation takes place in contemporary London. Moments of comedy punctuate a story with much to say about issues such as immigration and poverty.

Like "Narcos" because: It's a fun drama with violence at the center. If you like the way "Narcos" added levity to the dark source material, then you'll probably like this as well.

Runtime: 4 episodes of approx. 60 minutes.
Here's the trailer.

This is the most recently added Netflix show on the list. You can watch it before it becomes popular!

Also, the runtime makes this basically one long, satisfying movie. This is the easiest show to watch time-commitment wise.
"Surviving Escobar: Alias JJ"

Premise: An assassin for Pablo Escobar ends up in jail and has to earn new respect. When Escobar dies, the assassin has to help rebuild a drug trafficking career.

Like "Narcos" because: The story is adjacent to Pablo Escobar. It's also super violent.

Runtime: 60 episodes of approx. 45 minutes. Also, the show apparently had 69 episodes, but Netflix only has 60.

Premise: A money-laundering scheme gone awry forces a financial planner to move his family to Missouri to live a life of crime.

Like "Narcos" because: Super intense crime-driven plot. The writing goes for a similar roller-coaster ride with characters taking violent risks.

Runtime: 10 episodes of approx. 60 minutes.
Here's the trailer.

A sleeper hit of 2017. This probably could have the most fan overlap with "Narcos."

The second season should be debuting later this year, so start watching now.
REAL LIFE. REAL NEWS. REAL VOICES.
Help us tell more of the stories that matter from voices that too often remain unheard.