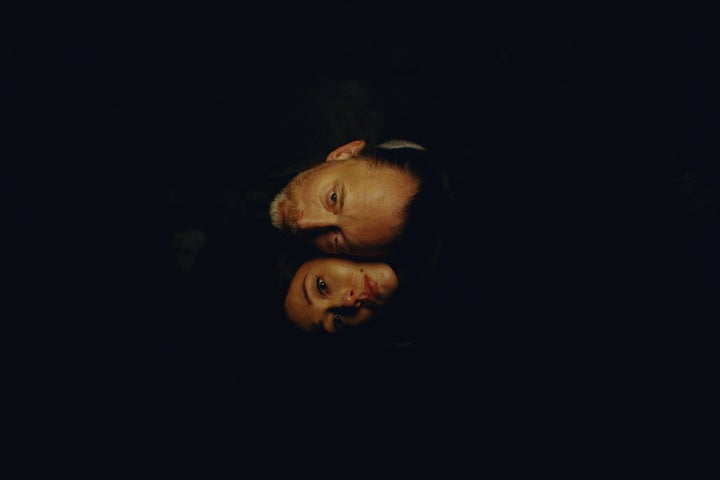 What's up: Radiohead frontman Thom Yorke and filmmaker Paul Thomas Anderson ("There Will Be Blood," "Phantom Thread") teamed up for a short film that showcases songs from Yorke's new solo album of the same name. The film follows Yorke's clown theater-esque performance, as he bumbles through a gray city landscape with exaggerated motions that wordlessly express both comedy and drama. Falling asleep on the train in the first scene, Yorke's character dreams of finding love and ruminates on love lost.
Sum-up: Alongside his feature films, Anderson has made numerous music videos over the last few decades with artists including Fiona Apple, Joanna Newsom, Haim and Yorke's band Radiohead. With the extended, 15-minute "ANIMA," Anderson has clearly mastered the form, teasing out the meaning behind Yorke's often enigmatic lyrics. The choice to cast Yorke as a clown falling his way through a dystopian landscape fits well with the persona that Yorke has cultivated. So when the film takes a turn and Yorke's character briefly experiences hope, the weight of the moment lands with such incredible impact that it perhaps even made me well up.
Heads-up: A silent comedy based on interpretive dance and backed by sad songs may make for great art, but it also means you have to be in the right mood for "ANIMA." I wouldn't recommend firing this up over the weekend among friends after pitching it as "a new Radiohead project from the guy behind that funny milkshake scene in 'There Will Be Blood.'"
Look up: For all his serious work, Anderson has comedy bones in his body (and he's married to Maya Rudolph, one of the funniest people on the planet). Listen to Anderson's appearance on "The Bill Simmons Podcast" to hear a side of him that's probably not what you'd expect after watching his recent movies.
Read on for more recommendations and news from the week.
And if you want to stay up to date with what to watch on a weekly basis, subscribe to the Streamline newsletter.
Here's the trailer:
"Forest of Piano" (Season 2, Netflix Anime)
"Mike Epps: Only One Mike" (Netflix Original)
"The Golem"
"Spider-Man: Into the Spider-Verse"
"The Zookeeper"
"ANIMA" (Netflix Original)
"Answer for Heaven" (Netflix Original)
"20th Century Women"
"7SEEDS" (Netflix Anime)
"Dope" (Season 3, Netflix Original)
"Exhibit A" (Netflix Original)
"Instant Hotel" (Season 2, Netflix Original)
"Motown Magic" (Season 2, Netflix Family)
"Paquita Salas" (Season 3, Netflix Original)
"The Chosen One" (Netflix Original)
"Scare Tactics" (Seasons 4 & 5)