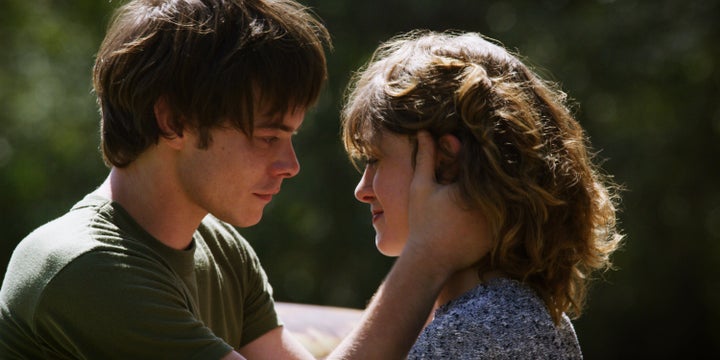 What's up: In the third season of "Stranger Things," the kids of Hawkins, Indiana, have grown out of the simple, childhood pleasures that once brought them joy and now must learn what it means to mature. In the summer of 1985, the young protagonists must handle feelings of love, loneliness and failure, all while still tangling with supernatural monsters.
Sum-up: "Stranger Things" has found its stride in these new episodes. While the second season regurgitated many of the same ideas as Season 1 (which already regurgitated ideas from various 1980s movies), this third season raises the emotional stakes between the characters to present a story truly worth a new season. Beyond the drama, the choice to set this in the summer rather than the fall allows for a whole new dose of nostalgia signifiers. "Stranger Things 3" gets to be a bona fide summer blockbuster, rather than staying in its previous aesthetic box of Halloween-themed spookiness.
Heads-up: This may be the goriest season yet, with copious shots of melting flesh. At times, this can feel like watching the gruesome HBO show "Chernobyl." The special effects have a purposeful jankiness to send up the mid-'80s vibe, but the gore is realistic enough to still be unsettling.
Look up: Vulture tracked the numerous pop culture references found in "Stranger Things 3." Much has been written about all the sponsored content in this season, so I appreciate this list for also highlighting the non-sponsored references that boost those feelings of nostalgia.
Read on for more recommendations and news from the week.
And if you want to stay up to date with what to watch on a weekly basis, subscribe to the Streamline newsletter.
Here's the trailer:
What Else Is New This Week On Netflix
Netflix did not add notable Originals this week besides "Stranger Things 3," so here are two non-Original movies joining the service.
"Caddyshack" ― This 1980 comedy classic about a country club stars Chevy Chase, Rodney Dangerfield and Bill Murray.
"Taxi Driver" ― Martin Scorsese directed this 1976 Academy Award-nominated film about a New Yorker with insomnia (Robert De Niro) who becomes a taxi driver to pass the nights.
A Couple Of Netflix News Stories From This Week
"Madam Secretary" (Season 5)
"Designated Survivor: 60 Days" (Netflix Original)
"Katherine Ryan: Glitter Room" (Netflix Original)
"Alice Doesn't Live Here Anymore"
"Astro Boy"
"Caddyshack"
"Caddyshack 2"
"Charlie and the Chocolate Factory" (2005)
"Cheech & Chong's Up in Smoke"
"Cloverfield"
"Disney's Race to Witch Mountain"
"Frozen River"
"Inkheart"
"Kill the Irishman"
"Lady in the Water"
"Little Monsters"
"Mean Dreams"
"Mean Streets"
"Megamind"
"Nights in Rodanthe"
"Paul Blart: Mall Cop"
"Philadelphia"
"Rain Man"
"Road House"
"Room on the Broom"
"Scream 3"
"Starsky & Hutch"
"Swiped"
"Swordfish"
"Taxi Driver"
"The Accountant of Auschwitz"
"The American"
"The Book of Eli"
"The Brothers Grimm"
"The Hangover"
"The Pink Panther"
"The Pink Panther 2"
"War Against Women"
"Who's That Knocking at My Door?"
"Bangkok Love Stories: Objects of Affection" (Netflix Original)
"Bangkok Love Stories: Plead" (Netflix Original)
"Good Witch" (Season 4)
"The Last Czars" (Netflix Original)
"Yummy Mummies" (Season 2, Netflix Original)
"Kakegurui" (Season 2)
"Stranger Things 3" (Netflix Original)
"Free Rein" (Season 3, Netflix Family)
"The Iron Lady"
"Sicilian Ghost Story"