Netflix leaned into a Halloween theme for its October rollout this year.
More than a dozen spooky shows and movies join the service over the coming weeks. Stanley Kubrick's "The Shining" stands out as the most notable horror classic; it's being added Oct. 1. The upcoming "Chilling Adventures of Sabrina" will likely be your best bet for a scary Netflix Original. That show joins the service on Oct. 26.
Many non-horror related movies also join, though I have to say the selection seems lackluster compared to previous rollouts. You'll soon get a few cult movies like "Black Dynamite," "Empire Records," "V for Vendetta" and the first two "Blade" movies (inexplicably without the third movie in the trilogy). Netflix also adds multiple Adam Sandler movies to coincide with an Original comedy special from the comedian, "ADAM SANDLER 100% FRESH," rolls out on Oct. 23.
A few other things I'm excited for: the animated comedy "Big Mouth" returns on Oct. 5, and an adaptation of the book "Salt Fat Acid Heat" joins on Oct. 11. September might have been Netflix's best month yet in terms of quality releases, with the additions of "Maniac" and new seasons of "BoJack Horseman" and "American Vandal." October seems to be more about spooky choices.
A couple other popular shows worth mentioning return during the month. "Marvel's Daredevil" debuts on Oct. 19 and a second season of "Making a Murderer" also joins that day.
Netflix has a bad month for departures, though. Many of the movies I featured in a recent "hidden gems" list will already leave the service. The departures list includes "Adventureland," "Boogie Nights," "Eyes Wide Shut" and the show "Freaks and Geeks."
Check out the full list of arrivals and departures below.
And, if you want to stay informed on what's joining Netflix on a weekly basis, make sure to subscribe to the Streamline newsletter.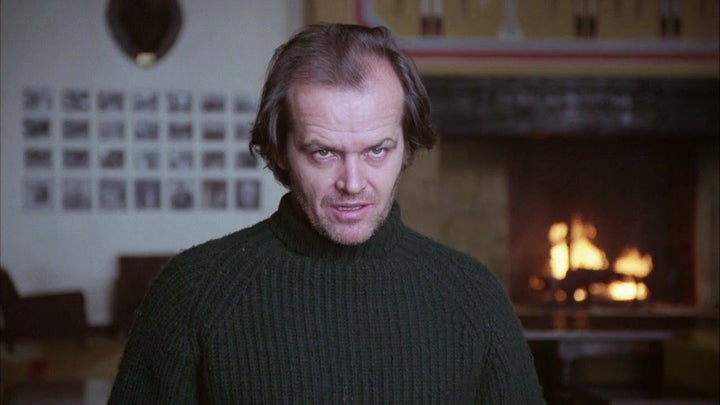 Superlatives For Arrivals
Unique Titles I Don't Recognize
"FightWorld" (Netflix Original)
"Gnome Alone" (Netflix Film)
"Larva Island" (Netflix Original)
"GUN CITY" (Netflix Film)
Most Likely To Be Confused For A Superhero Movie
"The Dead Pool"
Best Plea For Good Ratings
"ADAM SANDLER 100% FRESH" (Netflix Original)
Best/Worst Thing
"Best.Worst.Weekend.Ever." (Limited Series, Netflix Original)
Most Jam-Packed Title
"My Little Pony Equestria Girls: Rollercoaster of Friendship"
Best Chance Of Having Dogs
"Must Love Dogs"

Streamline makes recommendations for streaming shows and movies. Every Saturday, Streamline highlights the best shows to watch online, with a focus on Netflix.
Arrivals
"Angel Eyes"
"Anger Management"
"Billy Madison"
"Black Dynamite"
"Blade"
"Blade II"
"Blazing Saddles"
"Empire Records"
"Gotham" (Season 4)
"Kevin Hart: Laugh at My Pain"
"Kevin Hart: Seriously Funny"
"Must Love Dogs"
"My Little Pony Equestria Girls: Rollercoaster of Friendship"
"Mystic River"
"New York Minute"
"Once Upon a Time in America"
"Pay It Forward"
"Pee-wee's Big Adventure"
"Robin Hood: Prince of Thieves"
"Rumble in the Bronx"
"She's Out of My League"
"Sommersby"
"The Dead Pool"
"The Devil's Advocate"
"The Green Mile"
"The Lake House"
"The NeverEnding Story"
"The Shining"
"V for Vendetta"
"Zack and Miri Make a Porno"
"Joe Rogan: Strange Times" (Netflix Original)
"MeatEater" (Season 7, Netflix Original)
"Monty Python: The Meaning of Live"
"Monty Python's Life of Brian"
"Creeped Out" (Netflix Original)
"The Haunting of Molly Hartley"
"Violet Evergarden" (Special, Extra Episode)
"Big Mouth" (Season 2, Netflix Original)
"Dancing Queen" (Netflix Original)
″Élite" (Netflix Original)
"Empire Games" (Netflix Original)
"Little Things" (Season 2, Netflix Original)
"Malevolent" (Netflix Film)
"Private Life" (Netflix Film)
"Super Monsters Save Halloween" (Netflix Film)
"Super Monsters" (Season 2, Netflix Original)
"The Rise of Phoenixes" (Netflix Original, Streaming Every Friday)
"YG Future Strategy Office" (Netflix Original)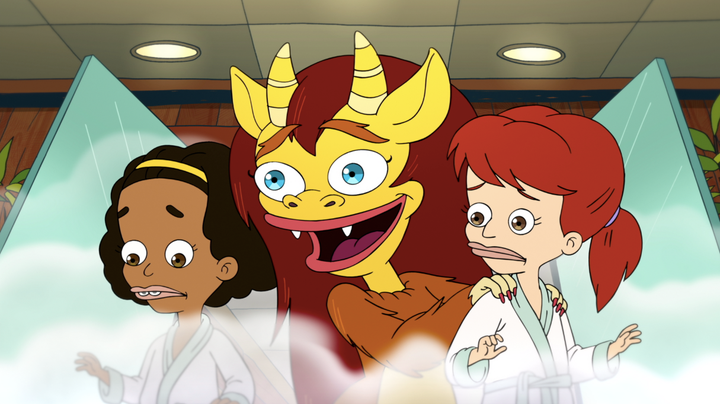 "Little Things" (Season 1)
"Disney's Sofia the First" (Season 4)
"Mo Amer: The Vagabond" (Netflix Original)
"Terrace House: Opening New Doors" (Part 4, Netflix Original)
"22 July" (Netflix Film)
"Pacto de Sangue" (Netflix Original)
"Salt Fat Acid Heat" (Netflix Original)
"Schitt's Creek" (Season 4)
"Apostle" (Netflix Original)
"Errementari: The Blacksmith and the Devil" (Netflix Film)
"Feminists: What Were They Thinking?" (Netflix Original)
"FightWorld" (Netflix Original)
"ReMastered: Who Shot the Sheriff" (Netflix Original)
"Tarzan and Jane" (Season 2, Netflix Original)
"The Boss Baby: Back in Business" (Season 2, Netflix Original)
"The Curious Creations of Christine McConnell" (Netflix Original)
"The Haunting of Hill House" (Netflix Original)
"The Kindergarten Teacher" (Netflix Film)
"Octonauts" (Season 4)
"The Seven Deadly Sins: Revival of The Commandments" (Netflix Original)
"Ron White: If You Quit Listening, I'll Shut Up" (Netflix Original)
"Accidentally in Love" (Netflix Original)
"Ask the Doctor" (Netflix Original)
"Best.Worst.Weekend.Ever." (Limited Series, Netflix Original)
"Derren Brown: Sacrifice" (Netflix Original)
"Distrito salvaje" (Netflix Original)
"Gnome Alone" (Netflix Film)
"Haunted" (Netflix Original)
"Hip-Hop Evolution" (Season 2, Netflix Original)
"Illang: The Wolf Brigade" (Netflix Film)
"Larva Island" (Netflix Original)
"Making a Murderer" (Part 2, Netflix Original)
"Marvel's Daredevil" (Season 3, Netflix Original)
"The Night Comes For Us" (Netflix Film)
"Wanderlust" (Netflix Original)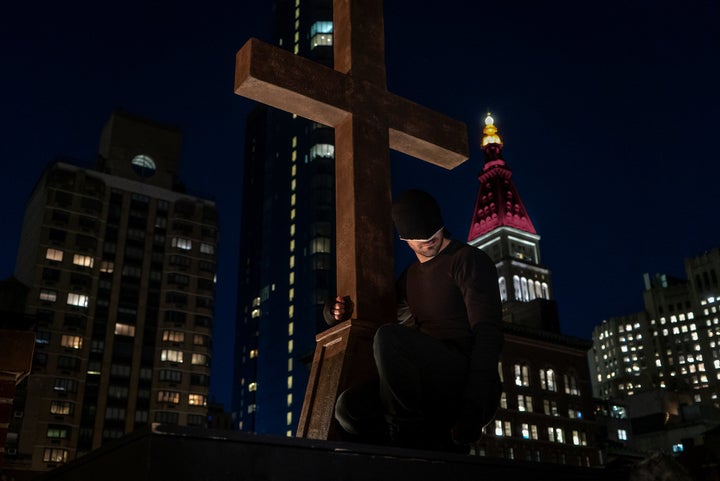 "Robozuna" (Netflix Original)
"ADAM SANDLER 100% FRESH" (Netflix Original)
"Bodyguard" (Netflix Original)
"Been So Long" (Netflix Film)
"Castlevania" (Season 2, Netflix Original)
"Chilling Adventures of Sabrina" (Netflix Original)
"Dovlatov" (Netflix Film)
"Jefe" (Netflix Film)
"Shirkers" (Netflix Original)
"Terrorism Close Calls" (Netflix Original)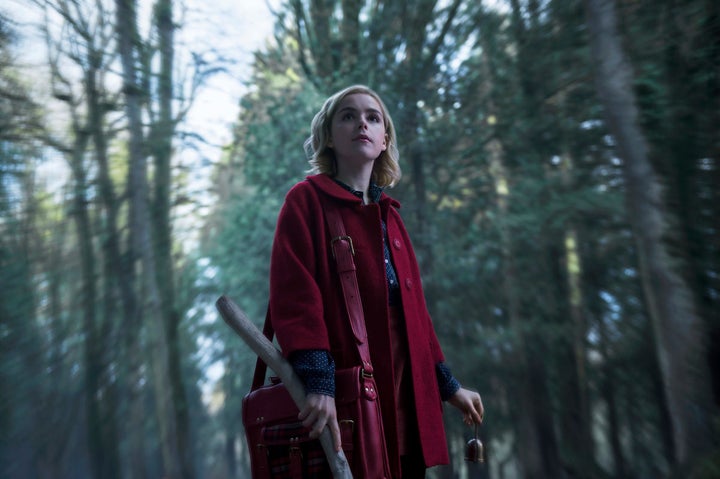 "Girl from Nowhere" (Netflix Original)
"Patriot Act with Hasan Minhaj" (Netflix Original, Streaming Every Sunday)
"Fate/EXTRA Last Encore: Illustrias Geocentric Theory" (Netflix Original)
"The Degenerates" (Netflix Original)
"Goldie & Bear" (Season 2)
"GUN CITY" (Netflix Film)
Departures
"21"
"Adventureland"
"Akira"
"Bad Boys"
"Boogie Nights"
"Cinderella Man"
"Curse of Chucky"
"Eyes Wide Shut"
"Freaks and Geeks" (Season 1)
"Full Metal Jacket"
"Guess Who"
"Inside Man"
"Let Me In"
"Life Is Beautiful"
"Menace II Society"
"Red Dragon"
"Scream 2"
"Sin City"
"Stealth"
"The Adventures of Tintin"
"The Clan"
"The Family Man"
"The Human Centipede 2: Full Sequence"
"The Lost Boys"
"The Rugrats Movie"
"Trading Places"
"White Collar" (Seasons 1-6)
"The Human Centipede: First Sequence"
"90210" (Seasons 1-5)
"Kubo and the Two Strings"
"About a Boy" (Seasons 1-2)
"The Babadook"
"The Secret Life of Pets"
"Big Eyes"
"Queen of Katwe"