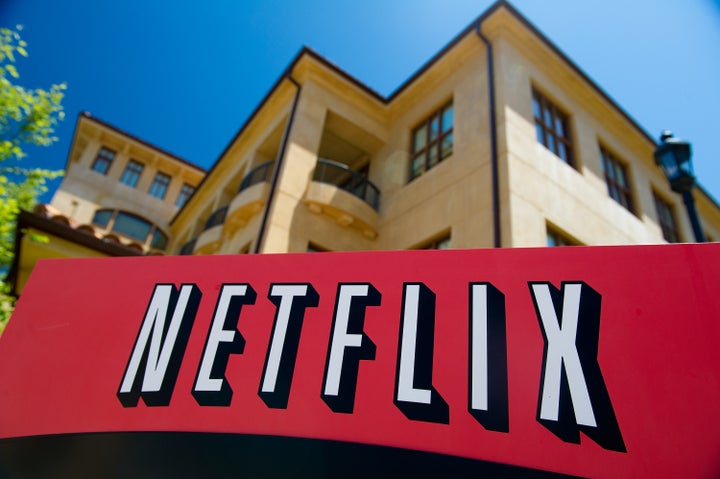 It may seem unfair for Netflix to give some employees 12 months of paid maternity or paternity leave while others (many of them hourly) get just 12 weeks. Still, under pressure from several activist groups, Netflix is defending its unequal offerings as better than what employees get at most companies.
"Across Netflix, we compare salary and benefits to those of employees at businesses performing similar work," Anne Marie Squeo, a Netflix spokeswoman, wrote in an email. "Those comparisons show we provide all of our employees with comparable or better pay and benefits than at other companies." DVD workers get a minimum of 12 paid weeks of maternity and paternity leave, she emphasized.
Indeed, 12 weeks paid leave in the United States is well beyond the norm. The U.S. is one of only two countries in the world that offers no paid maternity leave to its citizens. Only 12 percent of workers in the U.S. are offered paid family leave by their employers, according to statistics from the Labor Department. About 25 percent of women in the nation return to work just two weeks after giving birth, according to a recent analysis.
What's happened at Netflix, then, is simply what happens when you leave maternity and paternity leave up to the private sector. Companies don't need to act with benevolence or "fairness," they just need to stay competitive.
Still, activist groups are lashing out at the company for its two-track policy. On Tuesday, a handful of protesters showed up at Netflix's Los Gatos headquarters to drop off petitions urging the company to offer all of its workers the generous policy, announced to much laudatory press last month.
"I hate to see a pattern where some workers have access to important benefits and others don't," said Katie Bethell, a member of the Working Families Party in San Francisco who helped deliver the petitions. "Tech companies aren't considering this as a fundamental thing for the health of their employees, they're looking at [paid leave] as a way to attract employees."
Tech companies and other employers at the top of the economic ladder have been tripping over each other lately in an escalating benefits war. IBM, Twitter and Accenture just launched breast milk shipping programs for new mothers. Other companies including Facebook, Goldman Sachs, Microsoft and Adobe have recently extended the amount of parental leave they offer.
The benefits war so far has not extended down the ladder -- as Netflix's policy makes painfully clear. The declining DVD side of the business employs a good deal of hourly workers at distribution hubs through the country. Those aren't the kinds of workers you need to fight for with "super-lavish" benefits, which is how a year of paid leave is viewed in the U.S.
Netflix was initially applauded in August after announcing its new "unlimited leave" policy -- up to a year taken at a worker's discretion. But after HuffPost reported that the policy did not extend to workers on the DVD side of the business, the backlash kicked in. At the time, Netflix would only say that it runs the DVD side of the business separately from the streaming side. One DVD worker who spoke with HuffPost said that he was happy with the pay and benefits.
The six activist groups that launched the petitions urging Netflix to extend its generous leave package to all of its workers also released this House Of Cards spoof about the company's parental policy late last month:
Related
Popular in the Community