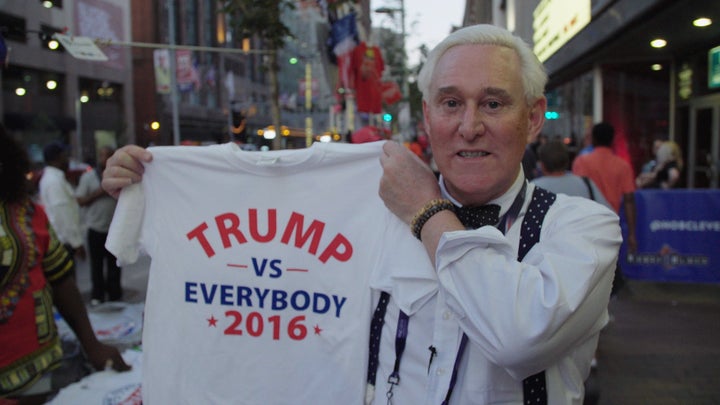 Tuesday's state elections brought hope to the millions of voters who have been reeling in the year since Donald Trump's election win. Virginia ― a state with the motto "Thus always to tyrants" and a flag featuring a woman standing over the dead body of a king ― voted heavily against the "Trumpism without Trump" agenda. Many see this as a step in the right direction. But Americans have a long time left with their historically unpopular president.
A number of factors contributed to the election of a former reality star who has, in his presidency, shown to be a relatively lazy and scatter-brained leader who lacks skill in both foreign and domestic affairs. For many, it may seem downright impossible to make sense of the current world, whereas for others, the past 12 months have never made political tensions around race and gender more clear. 
The following documentaries on Netflix may not help viewers understand everything about the current political moment, but they're a decent place to start.

This is part of Streamline, HuffPost's weekly recommendation service for streaming shows and movies. Every Saturday, Streamline ranks the best shows to watch online, including a specific focus on Netflix.
"Get Me Roger Stone"
Cartoony villains somehow take charge.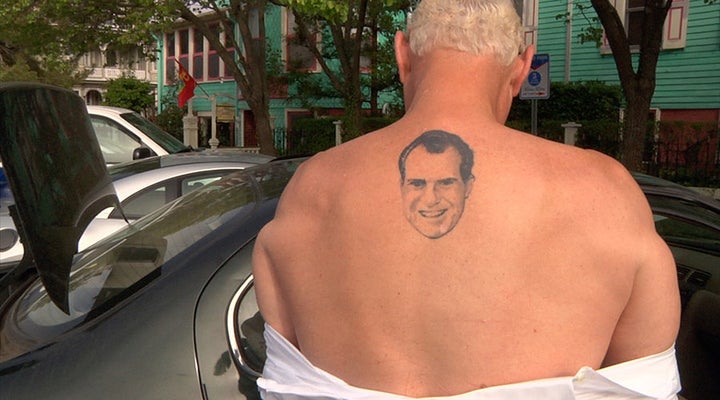 The mere existence and apparent successes of Roger Stone ― a prominent advisor on Trump's campaign ― seem to defy logic.
This documentary presents Stone as a man who happily embraces nefarious tactics for the pure sake of winning elections, ideologies be damned. Right after the 2016 election, former White House Chief Strategist Steve Bannon told The Hollywood Reporter that "darkness is good" and specified, "Dick Cheney. Darth Vader. Satan. That's power." It's a good representation of the individuals Trump chose to surround him.
Stone has essentially fashioned himself into a cartoonish villain, with a giant back tattoo of former president Richard Nixon, a propensity for bowties and steampunk-esque glasses. He's a character who very much doesn't want to be ignored. Since Trump won, unfortunately doing so might be at your peril.
The man who is so ridiculous he'd seem unbelievable in a dystopian novel has deep connections with Paul Manafort, and as seen in the film, his bare-knuckle tactics appear to be gaining prominence with Republican candidates since Trump's win.
Stone is the kind of bad actor who feeds off attention that he can parlay into more television appearances. Still, the documentary is extremely well done and in this case, it's probably for the better to know and understand the enemy.
"11/8/16"
 Reliving the day Trump won.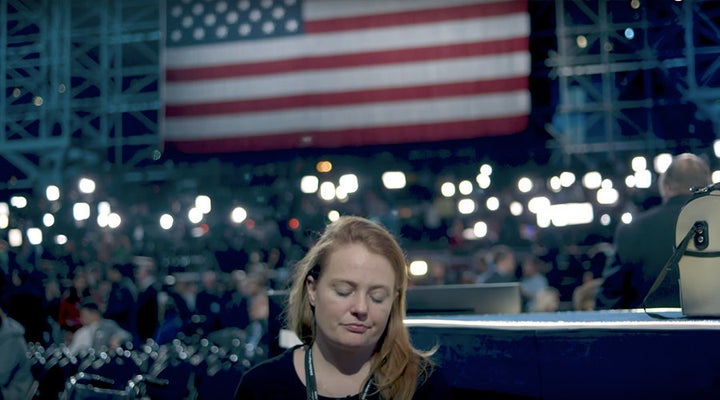 If you're not ready yet to revisit what it was like to experience the 2016 election, then maybe it's actually best to steer clear of this one.
This film is a chronicle of the lives of more than a dozen voters on ― you guessed it ― Nov. 8, 2016. The footage follows the subjects as they vote and prepare for the results to come through. Obviously, the subjects have very different opinions on how the night turns out.
Particularly noteworthy are the parts that focus on why these voters chose to vote the way they did. Often the judgements seem to be based on incomplete information or misunderstandings. For an election that will partly be defined by the various misinformation campaigns that pushed voters this way and that, seeing the effects firsthand offers insight.
Of course, roughly a dozen stories is a small sample and the views represented in this documentary far from capture the entire story of the election. But this is certainly a well-done glimpse.
"Icarus"
Russian government keeps on cheating.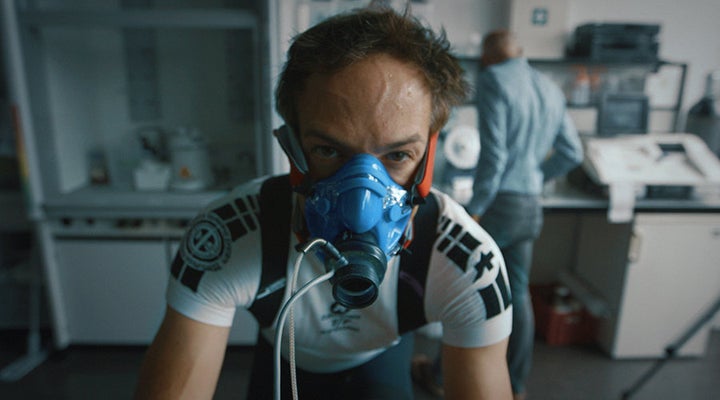 With all the speculation about the Russian government's role in the 2016 election largely remaining an unsolved mystery, it's cathartic for a story to reveal the nefarious actions carried out by that government regarding international affairs.
HuffPost highly recommended this movie about Russian meddling earlier this year. The documentary follows cyclist Bryan Fogel as he attempts to cheat a doping test and then stumbles into a story with much larger implications. Through his initial quest, he becomes good friends with a Russian scientist who ultimately reveals responsibility for Russian Olympic athletes cheating in multiple games.
Fogel eventually has to hide the scientist, Dr. Grigory Rodchenkov, in the United States as Vladimir Putin's government appears to kill the scientist's Russian co-workers to cover up the story. While Dr. Rodchenkov is hiding with Fogel, the duo takes the story to The New York Times and become the basis for a bombshell report into Russia's history of cheating at the games.
This is also the rare documentary where the subject involved, Rodchenkov, is just as interesting as the material being conveyed. It's a thrilling watch while also being a worthy primer into how Putin controls his government.  
"13th"
 Systemic racism causes deepening divide.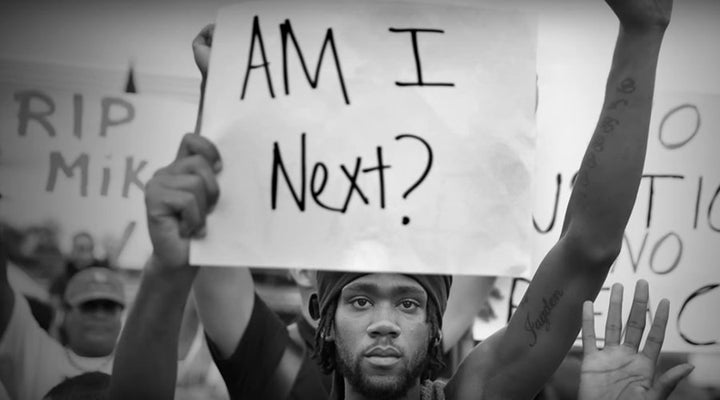 The extent to which large swaths of America's citizenry are essentially being thrown away by government and capitalist choices will ― besides being horrid by itself ― increasingly become an issue contemporary politics will have to wrestle with.
The 13th Amendment, ratified in 1865, ended American slavery in an official capacity. But as this documentary argues, the mass incarceration of black Americans through dubious law enforcement choices and the subsequent altering of rights has been a direct continuation of the former slave era.
Ava DuVernay ("Selma") and Spencer Averick created this documentary and chose to present their argument through a sweeping view of American history from the days of chattel slavery to today.
As Trump continues to brazenly advocate respect for Confederate history, now is the time to dive deep into what that actually means for millions of Americans. The country has damned these communities for generations. Focusing on that will need to be on any good Trump challenger's agenda.
DuVernay is an expert filmmaker and for such dense, tragic material, this is still an easy watch.
"Nobody Speak: Trials of the Free Press"
 The rich are destroying publications.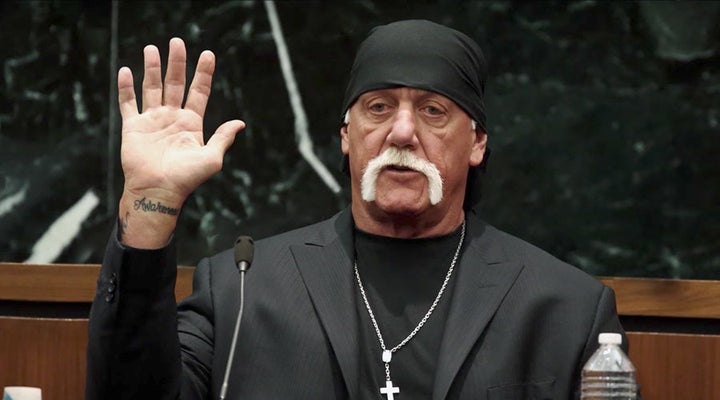 Early in 2017, Washington Post decided to make their new motto "Democracy Dies in Darkness," a dramatic phrase the publication itself admitted was the recipient of mixed reviews.  
Whether or not you find that phrase a bit humorous, the message is still uncomfortably true. And when major publications such as Gothamist, DNAinfo and Gawker are shut down on the whims of billionaires, democracy may be in trouble.
This documentary focuses on the legal case for that last publication. Wrestling star Hulk Hogan took funding from billionaire Peter Thiel to bring Gawker to court in what would ultimately be the publication's demise. Thiel was not happy with coverage Gawker had published about him and so he allegedly sought to  destroy the publication in retaliation. (Thiel ultimately became an advisor for Trump and spoke at his convention during the campaign.)
Gawker was not as well-known as publications such as the Washington Post or The New York Times, but the playbook for destroying these journalistic outlets now exists. 
In an era when misinformation is rampant and the political challenges seem more in need of expert explanation than ever, an end to America's free press would be ... dark.
REAL LIFE. REAL NEWS. REAL VOICES.
Help us tell more of the stories that matter from voices that too often remain unheard.
BEFORE YOU GO
PHOTO GALLERY
Movies On Netflix That Parents Can Watch With Their Teens