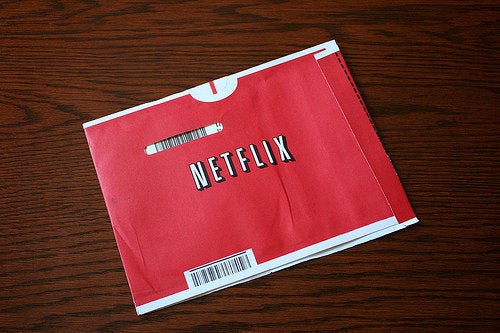 The exodus from Netflix has officially begun.
Netflix, in a note to investors, has said that they are set to lose about one million more subscribers than they thought they would following the big price change of July 2011.
The revised estimate breaks down like this: On July 25th, Netflix expected to have 10 million streaming-only customers, 3 million DVD-only customers and 12 million with both; now they expect to have 9.8 million with streaming, 2.2 million with DVD only and (still) 12 million with both. Effectively, Netflix had projected 25 million users at the end of this month; now they think they'll have 24 million users.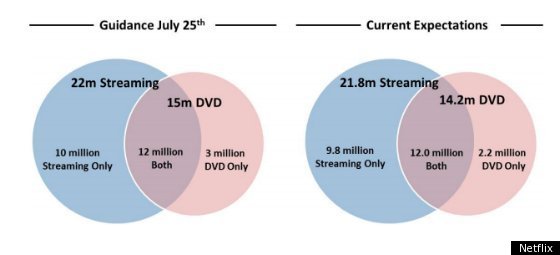 In the letter, Netflix's optimism is unflagging:
Despite the guidance revision, we remain convinced that the splitting of our services was the right longterm strategic choice. The strategy behind the split of our services is four-fold:

(1) to create a dedicated DVD rental division that takes pride in great execution and maximizes the opportunity for disc rental over the coming decade;

(2) to enable us to improve our global streaming service even more rapidly, because it is not meshed with a domestic DVD business;

(3) to enable us, with the growth in revenue, to license more streaming content and thereby improve our streaming service even more;

(4) to remain very price aggressive, with $7.99 per month for unlimited streaming of a huge library of TV shows and movies, and $7.99 per month for unlimited DVD rentals, 1 out at-a-time.

We know our decision to split our services has upset many of our subscribers, which we don't take lightly, but we believe this split will help us make our services better for subscribers and shareholders for years to come.
Related
Popular in the Community