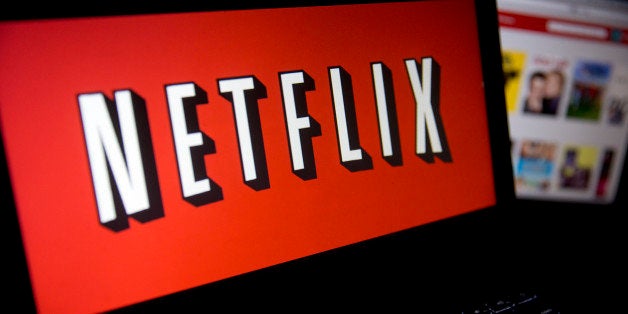 Nearly half of Netflix subscribers would abandon the streaming video service if prices went up by $2, according to a new poll.
But if prices go up by just $1, subscribers -- not surprisingly -- say they're more likely to stick around, according to the survey conducted last week by HuffPost and YouGov.
This time around, Netflix is taking a much more careful approach. The company has been talking about raising prices for months, hoping to avoid any sticker shock when the hammer drops. It recently told investors that it will increase prices for new members between $1 and $2 by the end of next month, but has assured current members that it will grandfather them into their current rate for "a generous time period," which could be for up to two years.
The HuffPost/YouGov poll shows that despite the company's proactive approach, which has received heaps of media attention, customers remain particularly sensitive to Netflix raising its prices.

Almost a fifth of Netflix subscribers polled said they'd quit the service right away if the price went up by $1, and nearly half of those polled said they'd quit right away if it went up by $2.
While a few dollars may not seem like much, Netflix's base membership fee starts at $7.99 per month in the U.S., so $2 would represent a 25 percent price increase.
The polling data also suggest that Netflix is smart to take this "grandfathering" approach to raising prices. Only 3 percent of respondents said they'd cancel their service right away if the price went up by $1 a month and they were were grandfathered in at the existing rate for one year. Indeed, Netflix said it saw "limited impact" earlier this year after it increased prices in Ireland by 1 euro, from 6.99 euro to 7.99 euro. Existing members in Ireland are able to keep their 6.99 euro price for two years.
A higher number of respondents -- 27 percent -- said they'd keep the streaming service for a year if they locked in the lower, grandfathered pricing for that time, but would expect to cancel after that.
A grandfathering period also gives Netflix more time to make the service more valuable to its existing members with new and original content. Just this week, the company announced that it had renewed "Orange is the New Black" for a third season, and we can expect to see a third season of the critically acclaimed "House of Cards" sometime next year.
And in the end, those who responded that they'd quit after their grandfathering is up may find in a year or two that even at a higher price, a Netflix subscription is still worth it.
The HuffPost/YouGov poll was conducted April 30 to May 2 among 1,000 U.S. adults using a sample selected from YouGov's opt-in online panel to match the demographics and other characteristics of the adult U.S. population. Factors considered include age, race, gender, education, employment, income, marital status, number of children, voter registration, time and location of Internet access, interest in politics, religion and church attendance.
The Huffington Post has teamed up with YouGov to conduct daily opinion polls. You can learn more about this project and take part in YouGov's nationally representative opinion polling. Data from all HuffPost/YouGov polls can be found here.
REAL LIFE. REAL NEWS. REAL VOICES.
Help us tell more of the stories that matter from voices that too often remain unheard.