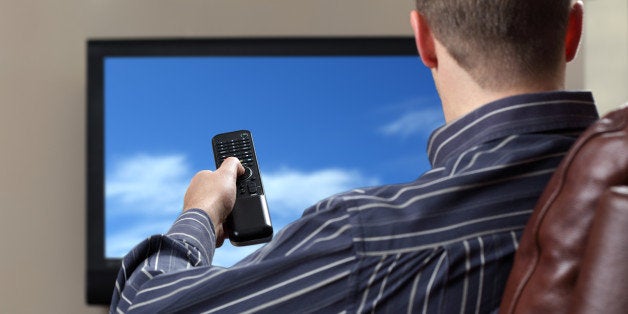 The company is offering different membership levels for some people who sign up for the service: A $6.99 per month "individual plan," as Netflix is calling it, that offers a single Netflix stream at a time. (I took the steps to sign up for a new plan four times Tuesday, and twice was offered the $6.99 "individual plan" in standard definition and twice was offered it in high definition.) A company spokesperson said Netflix is also testing a $9.99 subscription that allows for up to three people to stream on one account at the same time.
"Whether we offer any of these tiers generally will depend on the results of the tests," Joris Evers, a Netflix spokesperson, wrote in an email.
If adopted, the pricing structure would be a departure from the company's current offering of two streaming plans: For $7.99 a month, up to two people can stream HD movies or TV shows at the same time on one account. For $11.99 a month, a pricing tier introduced earlier this year, that number is increased to four.
"One of the key things they're learning to do is keep the acquisition pipeline full of new customers," said Mike McGuire, research vice president at Gartner, the technology research firm. "Is a dollar going to make a big difference? That's what they'll find out."
But John McDuling, writing for Quartz, put forth another idea: Netflix may finally be sick of the estimated 10 million people who are watching Netflix without paying, and the $6.99 single stream "individual plan" may eventually replace the $7.99 standard stream plan.
This could not only force those moochers to pay to get their own plans, but also push people with standard $7.99 plans into a higher plan.
"Netflix is trying to raise prices, and hopes that few of its customers will opt for this lower-priced tier, and more will be forced into a higher tier," Pachter told the Los Angeles Times.
But even though Netflix has been a darling on Wall Street, the company spends so much on expansion and content costs that it makes relatively little profit; it brought in only $31.8 million in profit on 1.1 billion in revenue last quarter. One way Netflix could increase profit would be, of course, to increase subscription fees. Indeed, a recent report from Citi Research forecasted that Netflix will raise subscriptions by $1 in 2016.
The company also faces increased competition from Amazon and Hulu Plus. Like Netflix, both companies are investing heavily in original programming and exclusive content deals.
Greg Ireland, the research manager of multi-screen video at IDC, the technology research firm, said in an email that less of a "one size fits all" approach to subscriptions will also help Netflix differentiate itself from streaming competition and even from pay TV.
"While content costs may ultimately force the company to also experiment with higher fees, moves to tailor packages by price, content quality, number of simultaneous streams or other dimensions will be an important part of service differentiation and competitive positioning," he said.
Calling all HuffPost superfans!
Sign up for membership to become a founding member and help shape HuffPost's next chapter