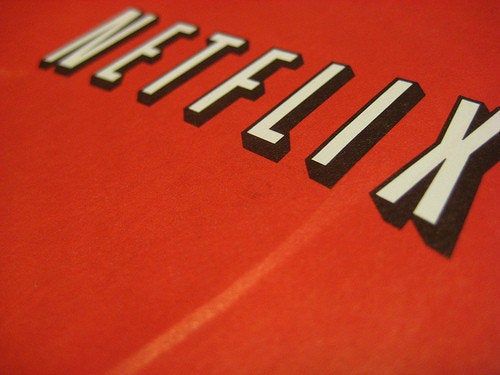 The day of reckoning is finally upon us: Netflix will change its prices Thursday, September 1.
In July of this year, Netflix announced, to total shock and disbelief, that it would be doing away with its popular $9.99-a-month DVD rental and unlimited streaming plan, separating these two options for good. A plan that lets you rent one DVD at a time is now $7.99 a month, while unlimited streaming will also cost you $7.99 a month. If you want both one DVD at a time and unlimited streaming simultaneously, you will have to shell out $15.98 per month. The pricing change goes into effect on Thursday and you'd better watch out you don't actually get charged more than you'd hoped: those who currently subscribe to Netflix's outgoing $9.99 per month plan and enjoy DVD rentals and unlimited streaming and take no action before September 1 will be billed for the $15.98 combined option.
Netflix sent an email to customers with the ten dollar plan with the following instructions:
Your current $9.99 a month membership for unlimited streaming and unlimited DVDs will be split into 2 distinct plans:

Plan 1: Unlimited Streaming (no DVDs) for $7.99 a month Plan 2: Unlimited DVDs, 1 out at-a-time (no streaming) for $7.99 a month

Your price for getting both of these plans will be $15.98 a month ($7.99 + $7.99). You don't need to do anything to continue your memberships for both unlimited streaming and unlimited DVDs.

These prices will start for charges on or after September 1, 2011.
It remains to be seen how the new pricing will affect membership, and if there will truly be masses fleeing the subscription service (a "Netflixodus"). A July survey of 1,100 current Netflix users by Wedbush Securities found that 22 percent were planning to leave, while a TDG survey warned of 12 to 15 percent abandonment, which would mean up to 2.5 million subscribers canceling altogether.
Whatever happens, it's happening tomorrow.
Popular in the Community