For years, people who share Netflix accounts have befuddled the streaming service's recommendation engine, the tool that in theory is supposed to use what you've watched before to suggest movies, documentaries and TV shows you'd like. But your kids may stream Disney movies and Sesame Street, and you may binge on episodes of "House of Cards" and "Breaking Bad," leading Netflix to suggest movies and TV shows that may not appeal to anyone in your household.
In an attempt to fix this, Netflix today begins rolling out profiles, a free feature that allows any of the company's 37 million subscribers to create up to five different profiles on one account. Each profile will be treated like its own account, so recommendations will be more aligned with a single person's interests.
The point, Netflix said, is to give subscribers a better experience.
"The truth of it is that over the years we've really personalized for households rather than individuals within those households," Todd Yellin, Netflix's vice president of product innovation, told The Huffington Post. "Profiles is the next logical step in making personalization even better."
Although Netflix is available to stream on dozens of devices and game consoles, profiles for now can only be created on the Netflix website and Playstation 3. Subscribers who set up profiles can access them on the website, Playstation 3, Xbox 360, iOS devices, Blu-ray players and some smart TVs. Netflix said more devices will be compatible with profiles over the next few months.
Profiles will be available to some members on Thursday, and available to all within the next two weeks.
Figuring out what people want to watch is key to Netflix's success. In an increasingly competitive streaming environment, where Hulu Plus and Amazon Prime Instant Video ink their own deals for exclusive and original content, Netflix needs not only to continue to attract new subscribers, but also keep existing ones happy. One way the company can do that -- and keep people from ditching its service for a competitor -- is by suggesting content that subscribers will like.
Introducing profiles is a move to combat "churn," the number of people who sign up and then quit paying the $7.99 monthly fee if they feel like it's not valuable, said Mike McGuire, a vice president at Gartner, the technology research firm.
"When you're in the subscription business, churn is your worst enemy," said McGuire. "If there's not something else they're surfacing that meets your interest beyond what you initially dialed in for, then you're out."
About 75 percent to 80 percent of what people watch on Netflix comes from what Netflix recommends, not from what people search for, said Yellin.
Netflix isn't shy about revealing that it uses vast amounts of subscriber data -- what titles, genres and actors subscribers like, where they rewind and where they pause video -- to make decisions not only about what content recommend, but also what to license and produce. McGuire said profiles will give Netflix even more detailed information about its subscribers and their viewing habits, allowing the company to make better decisions about what movies and TV shows to offer.
"The way we're using that data is to keep [subscribers] happy," Yellin said. "And the way to keep [subscribers] happy is to let them watch more stuff."
Related
Before You Go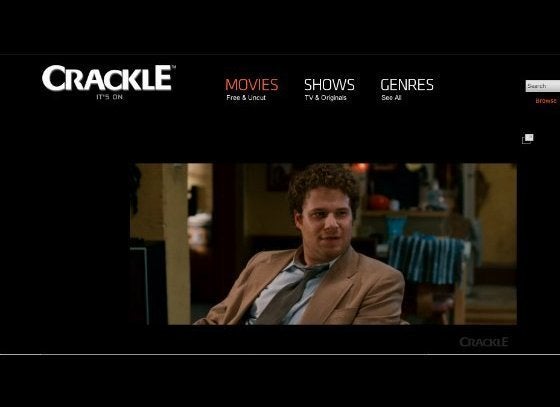 5 Smaller Alternatives to Netflix