You won't be able to watch the upcoming royal wedding on Netflix. But you can watch tons of related royal content to help you make it until May 19, when Prince Harry and Meghan Markle get married on the grounds of an actual castle.
In my opinion, the only royal wedding that ever truly mattered was the beautiful bond shared between Shrek and Princess Fiona, but I guess this one is a big deal too. So, you may want to binge-watch the best royal shows, movies and documentaries on Netflix in anticipation.
The list compiled here mostly focuses on projects directly about the Windsors (aka Harry's family), but there's also a decent movie starring Emily Blunt that seemed relevant because the movie features a royal wedding. "The Crown," which focuses on Prince Harry's grandma and grandpa, is obviously on this list.
And if you want shows that are just vaguely like "The Crown," but not specifically about royals, I recommended a few shows that have similar appeal earlier this year. If you want shows that are mostly about royal families fighting, then maybe you'll like this list of shows on Netflix that are similar to "Game of Thrones."
Watch the trailers for the shows below. And, if you want to stay informed on what shows are coming to Netflix every week, be sure to subscribe to the Streamline newsletter.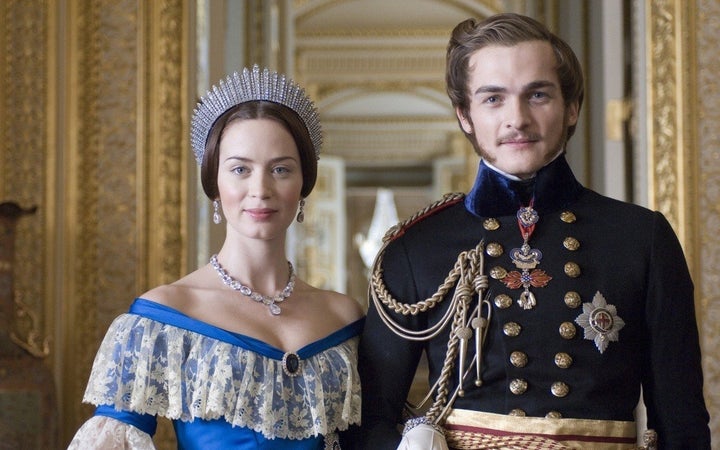 This is part of Streamline, HuffPost's weekly recommendation service for streaming shows and movies. Every Saturday, Streamline ranks the best shows to watch online, including a specific focus on Netflix.
"The Crown"
Show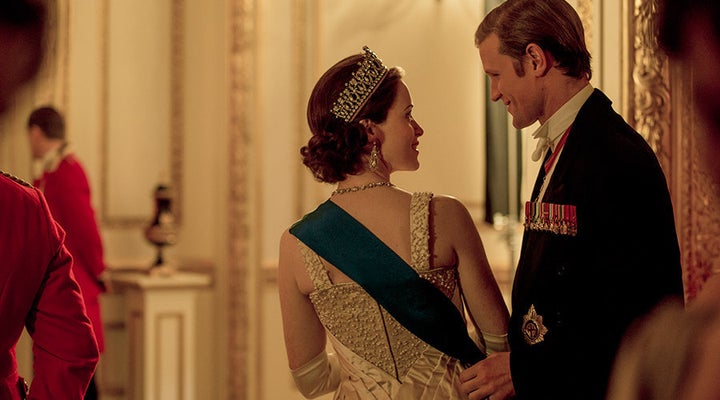 Initial Release Year: 2016
Runtime: 20 episodes of approx. 55 minutes
What is this and is it any good? As you probably already know, "The Crown" is one of the most popular Netflix Original shows at the moment. This is by far the most obvious choice on the list given it's a well-known, well-done show that focuses on the grandparents of Prince Harry.
To nitpick, "The Crown" can be a bit boring and seem a bit pointless. But with an extremely expensive budget and a great cast, the show never fails to at least look amazing. Kind of like the real royal family.
"The Royal House of Windsor"
Docuseries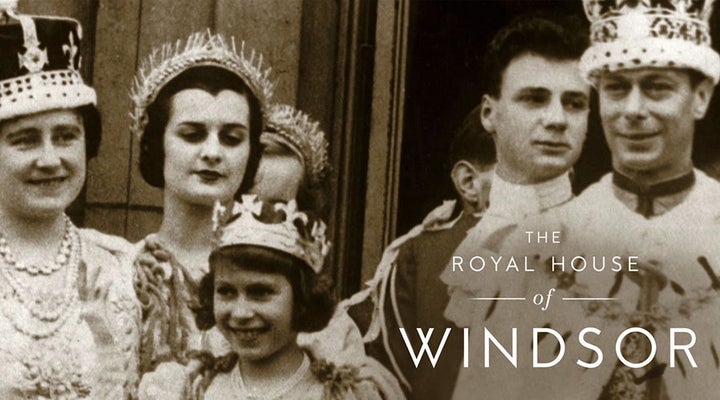 Initial Release Year: 2017
Runtime: 6 episodes of approx. 47 minutes
What is this and is it any good? A made-for-television look into the current ruling family of the United Kingdom. If you just want a relatively brief primer into the family dynamics behind the cast of characters in this upcoming royal wedding, this is fairly worth your time.
It should be noted that this does feel like propaganda and only focuses on the positives of the Windsor family. Many viewers have also pointed out that in later episodes, this show bashes Princess Diana undeservedly. That alone might make this a hard pass.
"Elizabeth at 90: A Family Tribute"
Documentary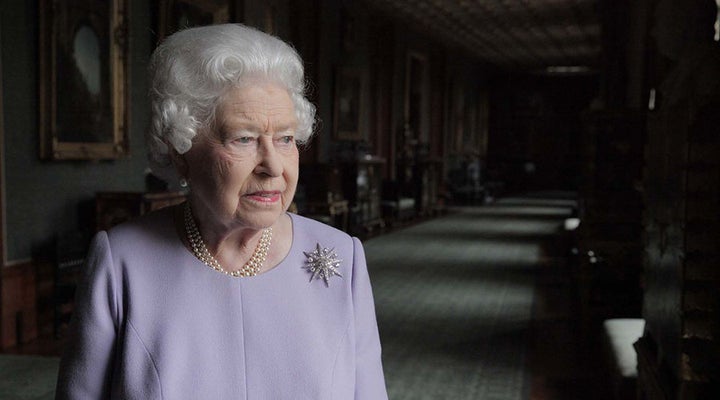 Initial Release Year: 2016
Runtime: 1 hour, 10 minutes
What is this and is it any good? A glowing look back at Queen Elizabeth II's life, based on archival footage and interviews with relatives.
If you're just in an "I LOVE THE ROYAL FAMILY!" mood, this is a perfectly sappy tribute. Much like the show right above this on the list, you'll be disappointed if you're looking for an unbiased history lesson. But for the casual viewer, this is fine.
"The Young Victoria"
Movie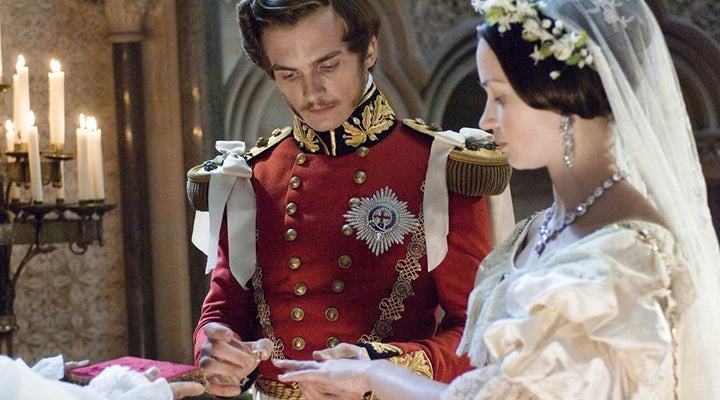 Initial Release Year: 2009
Runtime: 1 hour, 45 minutes
What is this and is it any good? This is sort of like "The Crown" before there was "The Crown." It stars Emily Blunt.
Reviews from the time were mostly positive, but like "The Crown," this also is a bit too boring. The thing about royals is that they aren't allowed to do too much on a day-to-day basis. The lavish costumes are inherently compelling, but it seems difficult to wring action out of these characters. In any case, this is probably your best bet for a short, but relatively competent and fun, watch.
"The Royals"
Docuseries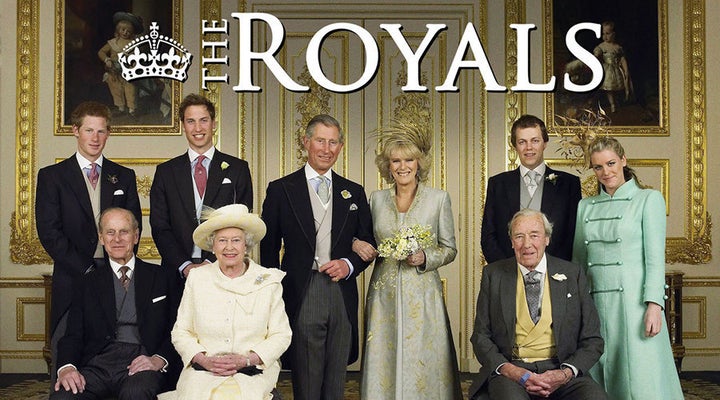 Initial Release Year: 2013
Runtime: 6 episodes of approx. 45 minutes
What is this and is it any good? Another collection of interviews and archival footage focusing on the current ruling family. This one draws more from journalist and historian interviews.
Again, this has a propaganda-esque tone, with negatives about the royal family being ignored or glossed over. It's also probably the least compelling project on this list since the star power of the people who give interviews is very low. This one is only for those who really can't get enough royals content right now.
BONUS: "A Christmas Prince"
Movie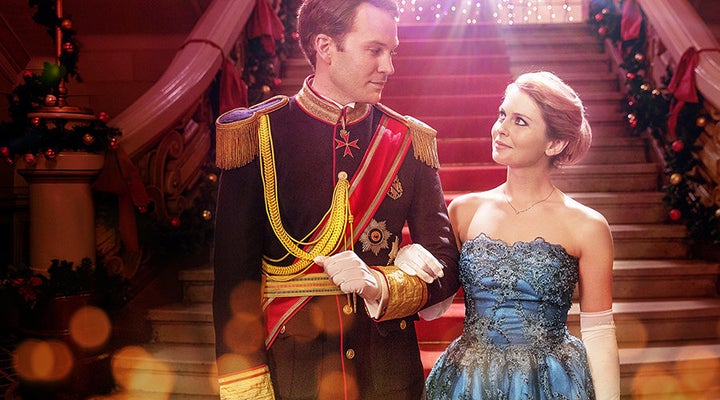 Initial Release Year: 2017
Runtime: 1 hour, 32 minutes
What is this and is it any good? This was Netflix's big romantic comedy last Christmas season. It's extremely bad, but in a fun way. It also seems to have become pretty popular.
As the upcoming royal wedding is all about a prince marrying an American outside of royal bloodlines, it seemed fitting to include a movie about that specifically. It's only a bonus here because, again, this is a truly terrible movie. But "A Christmas Prince" is also going to be your most enjoyable watch on this list. It's certainly the best option to watch with a group and make fun of together.
REAL LIFE. REAL NEWS. REAL VOICES.
Help us tell more of the stories that matter from voices that too often remain unheard.