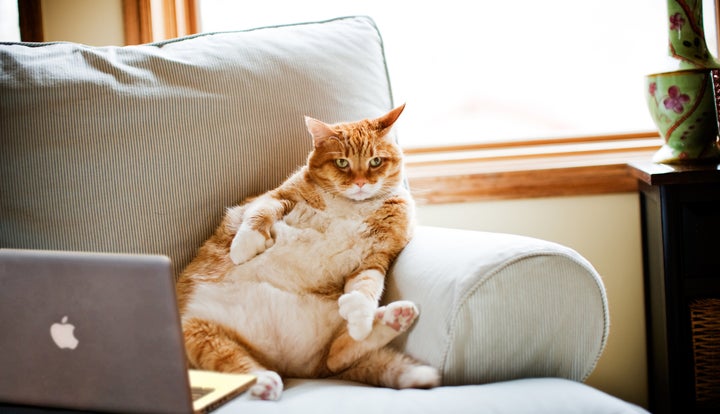 Fun fact: Netflix plans to spend $6 billion this year developing original series, films and documentaries to keep us happily binge-watching our lives away.
Everyone who is anyone already knows old favorites like "Unbreakable Kimmy Schmidt" and "Orange Is the New Black" are coming back, but what about all these new shows and movies?
We decided to go down the research rabbit hole and find out what's up with the roughly four dozen new titles expected to debut this year. Although we can't say which of the 19 titles below will become the next "Making a Murderer," we can say that we are irrationally excited about all of them.
1. "Marseille" (May 5)
Type: Political drama series
Why we're excited: French Claire Underwood (possibly)
Like its name, "Marseille" is super French -- it will star Gérard Depardieu -- and centers on a municipal election involving a "power struggle" and "all-consuming ambition." The lead character, Robert Taro (played by Depardieu), has been the mayor of Marseille for 25 years, but now he's running in a merciless race "against his young, ambitious former protégé." Cool. Depardieu has been a pretty wily character since the whole Putin-granting-him-Russian-citizenship-'cause-they-are-buddies thing, so he'd probably make for an intriguing and slightly villainous fictional mayor-slash-French-Francis-Underwood. Question: Is there a French Claire Underwood? Please, say there's a French Claire Underwood. - KB
2. "The Get Down" (Aug. 12)
Why we're excited: '70s New York City + Baz Luhrmann
Few directors are as divisive as Baz Luhrmann, whose recent, coruscating remake of "The Great Gatsby" was mostly panned, and whose sentimental "Moulin Rouge" praised from the rooftops by romantics everywhere. He's bringing all that brightness and pomp to Netflix this year with a musical that "Glee" fans are sure to get giddy about. Instead of show tunes, though, the teens on "The Get Down" will sing disco, hip-hop and punk songs. - MC
3. "The Crown" (TBD)
Type: Historical drama series
Why we're excited: "Downton Abbey" is ending, so ...
In its trailer, "The Crown" feels like a darker "Downton," whisking us through tumultuous changes to the British Commonwealth's royal leadership in the 1950s. Since "The King's Speech" has already made us experts in midcentury British history, we're already familiar with the delicious drama caused by King Edward VIII and his divorced (!) American (!) socialite lover, which led to the former's abdication. His brother -- the one with the stammer -- took over from there, passing the crown to Elizabeth upon his death. Cue a perhaps little-known power struggle between Elizabeth and her hierarchically inferior husband Philip. Yaaas, Queen. - SB
4. "Lady Dynamite" (TBD)
Type: Mockumentary series
Why we're excited: Funny ladies like Sarah Silverman and Tig Notaro, all together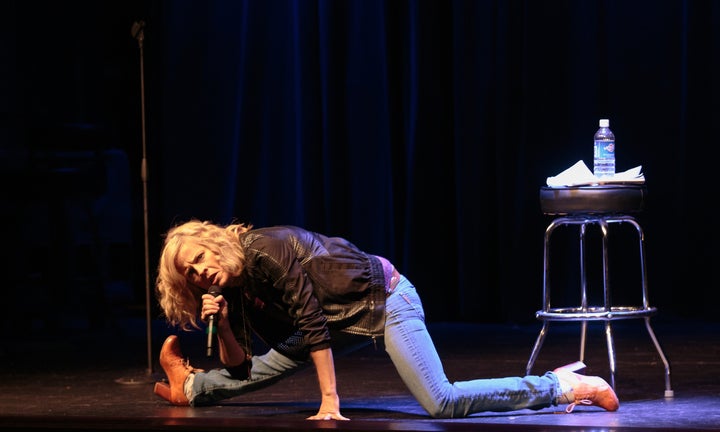 To explain why Netflix's "Lady Dynamite" looks so promising, let's go over a couple of names: Maria Bamford. Sarah Silverman. Jenny Slate. Tig Notaro. Ana Gasteyer. All of the aforementioned comedians are set to be involved in the series in some way, with Bamford starring in what's being touted as "the story of a woman who loses -- and then finds -- her shit."
We hope this series will continue in the vein of celebrating lovable disasters like Abbi and Ilana on "Broad City" or Julie on "Difficult People." Plus, knowing "Arrested Development" creator Mitchell Hurwitz is at the helm, we'll definitely be tuning in for this one. - JC
5. "Flaked" (Mar. 11)
Why we're excited: Will Arnett, Venice Beach and the "Arrested Development" creator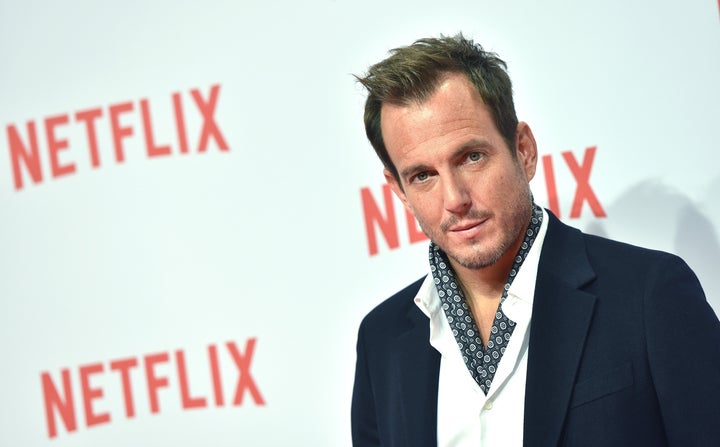 Will Arnett starring in a comedy series about a make-believe guru would be good enough, but there's a lot more about "Flaked" to get excited about. Like the fact that the show takes place in Venice, California, a gentrifying area of the country ripe for teasing. Or that Arnett wrote and created the show with Mark Chappell, who worked on the super funny "Increasingly Poor Decisions of Todd Margaret." But mostly, we're excited that "Arrested Development" creator Mitch Hurwitz is one of the show's executive producers. That's a vote of confidence that should bode well for all parties. - MS
6. "The Mascots" (TBD)
Why we're excited: We'll watch any Christopher Guest movie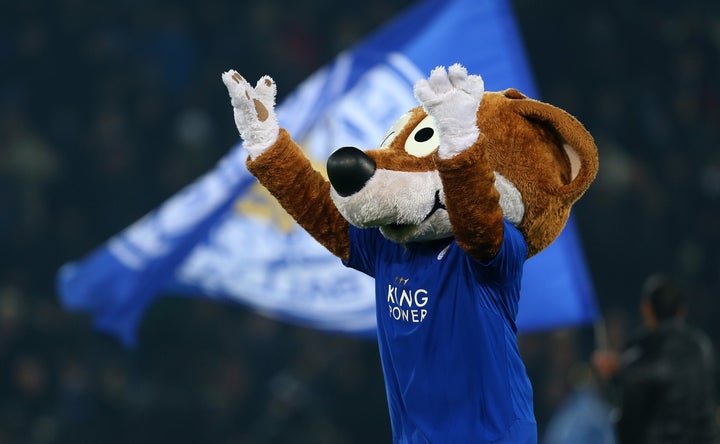 Christopher Guest hasn't directed a movie since 2006's "For Your Consideration," so his newest is an easy candidate for our consideration. "Mascots" sounds like the "Best in Show" follow-up we knew we needed, calling on frequent Guest collaborators like Jane Lynch, Parker Posey, Jennifer Coolidge and Bob Balaban for a mockumentary about worldwide sports-mascot championships. Yep, that means goofy people running around in oversized furry heads. Catherine O'Hara and Eugene Levy, unfortunately, are not booked for this particular Guest outing, but that's okay: It sounds like there will be ample antics without them. - MJ
7. "The Magic School Bus" (TBD)
Type: Kids' educational series
Why we're excited: Science, duh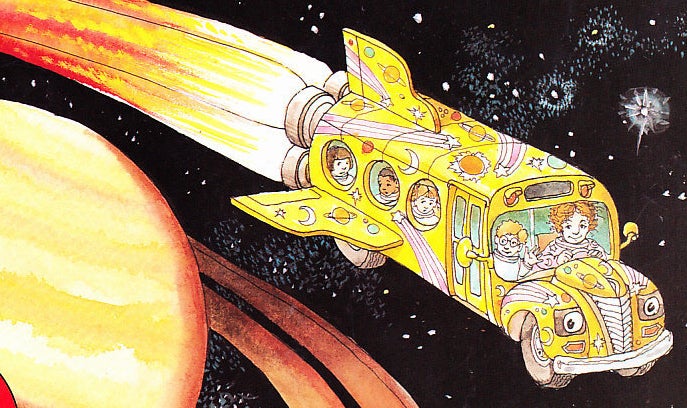 Am I rafting a river of lava? Oh, no, I'm just WATCHING A FREAKING EPISODE OF "MAGIC SCHOOL BUS." Or at least that's how I'll feel when the revamped show debuts. In my excitement of all things Ms. Frizzle, I have some questions. Is Liz dead, or is she just this magical creature that will live forever? Will Ms. Frizzle stay true to her curls, or did she discover keratin treatments? Is Carlos the stand-up comic of my dreams? How many blood streams will we be going down this season? Finally, can I be a character because I LOVE SCIENCE AND STUFF? - CP
8. "Chelsea Does" (Jan. 23)
Why we're excited: Chelsea Handler has zero boundaries
As a big "Chelsea Lately" fan, I'm really excited for Handler's new documentary series about ... I'm not quite sure? Whatever it is, it'll be fun to watch Handler talk to her ex-boyfriend and meet those "intellectual racists" she talked about with Matt Lauer recently. (I'm imagining a "Borat"-like scene.) Also, she apparently does drugs in Peru for one episode so, yes, will I be watching that. - CL
9. "Fuller House" (Feb. 26)
Type: Family comedy series
Why we're excited: '90s nostalgia is the best kind of nostalgia
Whatever happened to predictability? It died in 1995 when "Full House" ended (along with a little piece of my soul). After that, we've just been left with questions: Is Danny Tanner still a neat freak? Is Uncle Jesse still big in Japan? Will anyone ever. Cut. It. Out? And most of all, is that Comet in the "Fuller House" teaser? He should definitely be dead by now, right? Well, all those questions are finally being answered in Netflix's new "Full House" reboot. Danny, Joey, Uncle Jesse and even good ol' dead Comet are apparently all coming back. Are we excited? You got it, dude. - BB

10. "Special Correspondents" (Apr. 26)
Type: Satirical comedy film
Why we're excited: We used to like Ricky Gervais -- maybe we could like Ricky Gervais again (maybe)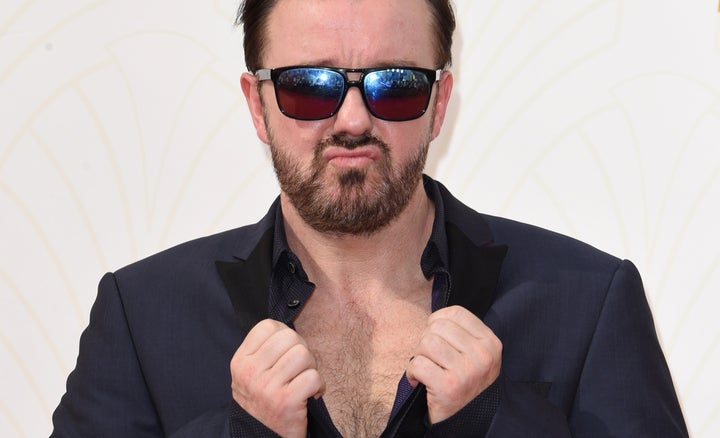 He's not exactly the best awards ceremony host, but there's no denying Ricky Gervais is a funny guy adept at delivering deadpan lines without cracking a smile. If you're one of those people who miss no opportunity to voice your preference of the British version of "The Office," don't miss this movie about a hack journalist who stages made-up reports from the front lines of war. - MC
11. "Stranger Things" (Jul. 15)
Why we're excited: Winona Ryder + '80s vibes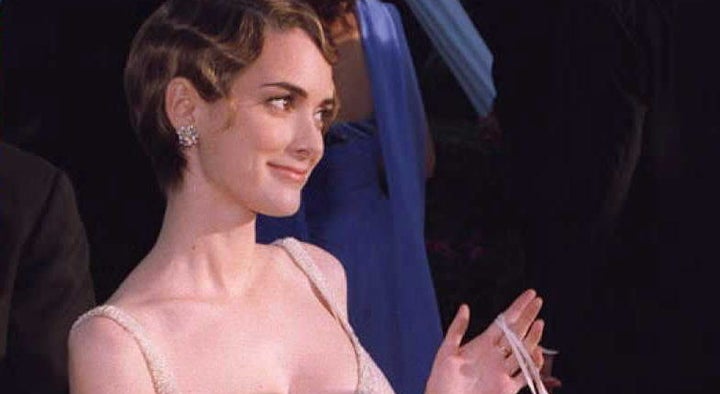 The Hollywood Reporter bills "Stranger Things" as a "love letter to '80s classics." If that's the case, then there's no better actor than Winona Ryder to embody the angst and subversion of that decade. "Stranger Things" takes place in working-class Indiana, where a young boy mysteriously disappears and his oft-bullied best friend goes on a quest to find him. According to Variety, there's also some "top-secret experiments" and "a strange little girl." (Intrigue!) Further, it'd be hard not to imagine rural Indiana serving as its own ominous, foreboding character, sort of like Minnesota in FX's "Fargo" or woodsy Washington state in Twin Peaks. - MR
12. "First They Killed My Father" (TBD)
Type: Human rights drama film
Why we're excited: Netflix Oscar baiting: Angelina Jolie edition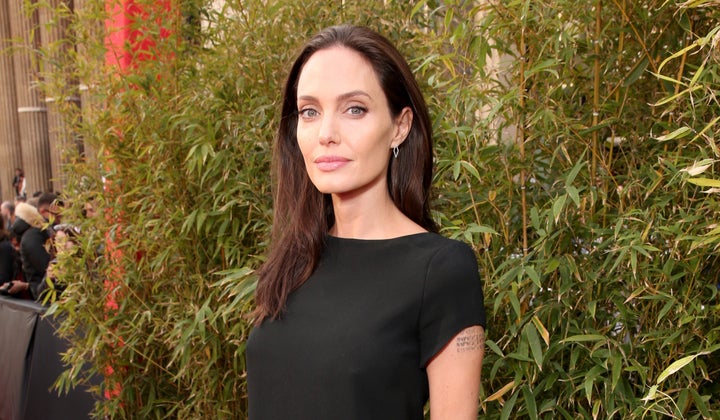 Angelina Jolie will join the ranks of A-listers bringing their films to Netflix when she follows up "By the Sea" with her next directorial effort, an adaptation of Loung Ung's 2000 memoir, First They Killed My Father: A Daughter of Cambodia Remembers. Jolie worked on the script for several years, ultimately delaying what was supposed to be her next project, the ivory-poacher film "Africa," which struggled to secure financing last year. "First They Killed My Father" is expected to debut on Netflix later this year after hitting the festival circuit, which, given that the film's distribution is locked up months before its release, is basically code for Angie Is Still Hungry For That Oscar. - MJ
13. "Hannibal Buress: Comedy Camisado" (Feb. 5)
Why we're excited: Because people need to know Hannibal Buress is funny
Many people mainly know Hannibal Buress as the man with the fans who brought back those long-lingering Bill Cosby sexual assault allegations via a clip uploaded to YouTube. But we also appreciated him as the lovable, stable, tooth-cleaning foil to Ilana Glazer's wall-humping character on "Broad City." For all of you who missed his national tour last year, here's your chance for some Hannibal standup. Don't miss it. - SB
14. "Lemony Snicket's A Series of Unfortunate Events" (TBD)
Why we're excited: We're ready for some refreshingly depressing TV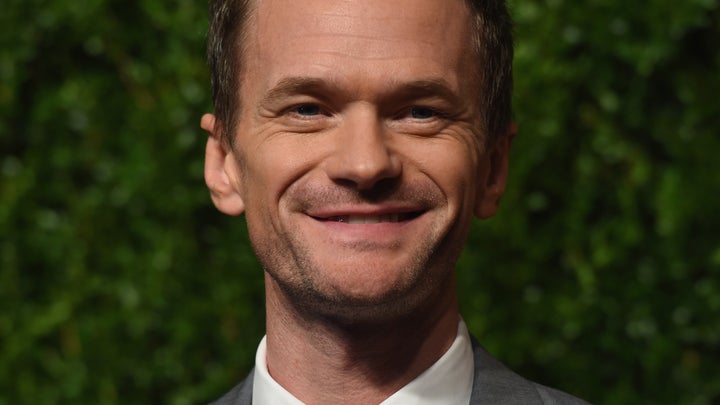 Not everyone loved the 2004 movie adaptation of Lemony Snicket's A Series of Unfortunate Events, starring Jim Carrey (although, erm, I really, really did). It received a lackluster enough reception that the follow-ups were never made. Now, Netflix is giving arguably the most charming children's book series ever a new filmic home, and word is Neil Patrick Harris will be taking the role of villainous Count Olaf. It's such a witty, dark, goofy, poignant series that it'll be easy to mess up, so my anticipation is mixed with anxiety, but hey, it's worth a shot! Anything to bring back the irrepressible joy I felt when I first opened a new Lemony Snicket and dove into a story with, ironically, no happy beginning, no happy ending, and "very few happy things in the middle." - CF
15. "Luke Cage" (TBD)
Type: Marvel comic series
Why we're excited: We're sad there wasn't more Luke in "Jessica Jones"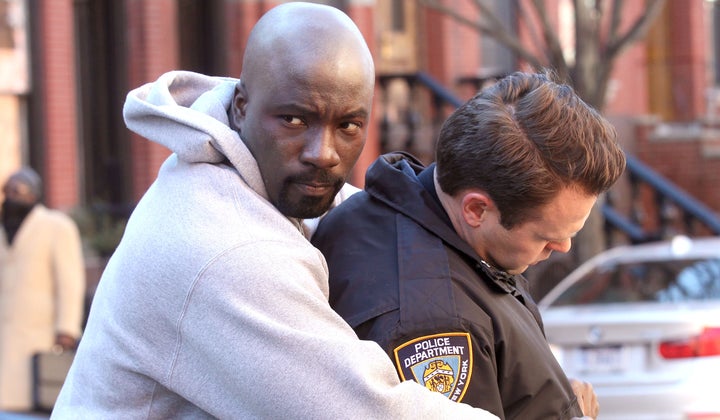 Obviously, we watched and loved "Jessica Jones," in which Luke Cage makes several (but also, not quite enough?) appearances. Lucky for everyone, he's getting a show of his own. Set primarily in Harlem, it seems likely we'll get a peek into Luke's backstory, including how he got his powers through some kind of failed experiment. Oh, and Rosario Dawson -- who showed up for a brief period toward the end of "Jessica Jones" -- is supposedly playing a much more important role here as the nurse Claire Temple. Be still, our hearts. --SB
16. "The OA" (TBD)
Why we're excited: Because we have no idea what it's about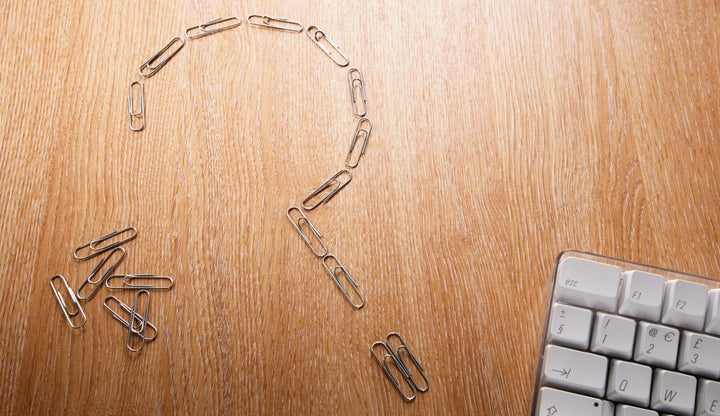 No one seems to know what this show is about, except that two people named Brit Marling and Zal Batmanglij are involved. It might have the barest IMDb and Wikipedia pages we've ever seen. We'd be lying if that lack of information didn't intrigue us. Then again, it could easily suck. - MS
17. "Cooked" (Feb. 19)
Why we're excited: The "Going Clear" filmmaker takes on food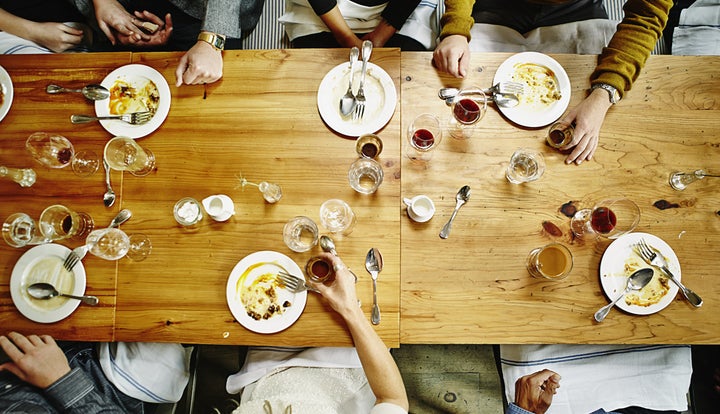 Almost everything documentarian Alex Gibney touches turns into must-watch TV. He was behind two of last year's biggest documentaries, "Steve Jobs: The Man in the Machine," and "Going Clear: Scientology and the Prison of Belief." Before that, he crafted unforgettable films on everything from WikiLeaks and Lance Armstrong to Enron and Eliot Spitzer. Now, he's taking on a new topic: food. Working with one of the most influential voices in food politics, Michael Pollan (The Omnivore's Dilemma), Gibney has "Cooked," a series on the importance of cooking. It's a simple-sounding topic that will likely turn out to be anything but. - MS
18. "Love" (Feb. 19)
Type: Romantic comedy series
Why we're excited: Judd Apatow does what he does best
A show that finally tackles the emotion of love! This show stars Gillian Jacobs, which should mean something to you because "Community" should still mean something to you, as well as her long list of should-be-star-making-but-somehow-still-hasn't-happened TV roles over the last half decade. Alongside Jacobs is Paul Rust, who, at first glance, actually might not mean something to you, until you realize he's actually been involved with some of the best cult comedy shows of the last decade, including "Arrested Development," "The Greatest Event in Television History" and "Comedy Bang! Bang!" Netflix is certainly taking a big risk by ordering a story about love to series, but the people behind it may just be endearing enough that in 2016 audiences may feel comfortable watching a human man and woman mate. - TVL
19. "War Machine" (TBD)
Type: Satirical comedy film
Why we're excited: It's a black comedy about the Afghanistan War starring Brad Pitt -- need we say more?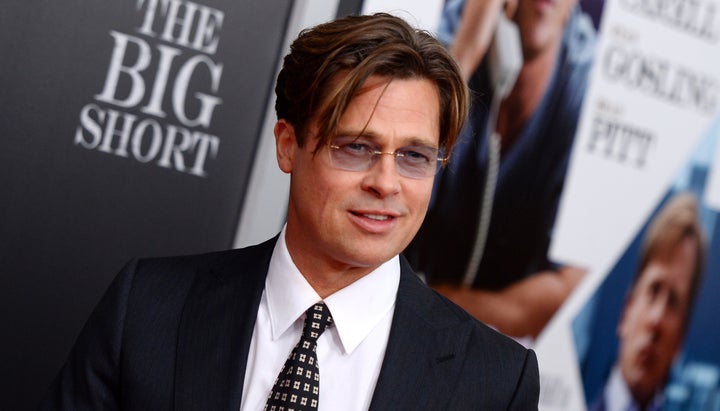 Netflix paid $60 million to claim the rights to this movie, so we could just assume the movie is good. But it's got a lot more going for it than just that. "War Machine" is a black comedy about the U.S. war in Afghanistan based on the 2011 book The Operators: The Wild and Terrifying Inside Story of America's War in Afghanistan by the late Michael Hastings. The satirical film has unambiguous star power -- Brad Pitt plays General Stanley McChrystal and Topher Grace plays his civilian press adviser -- but it's the topic and genre that most intrigues us. How are Pitt and Director David Michôd going to pull off a funny movie about one of the least funny topics of the 21st century? - MS
Contributions by: Bill Bradley, Katherine Brooks, Jillian Capewell, Madeline Crum, Claire Fallon, Matt Jacobs, Carly Ledbetter, Chanel Parks, Melissa Radzimski, Maxwell Strachan and Todd Van Luling.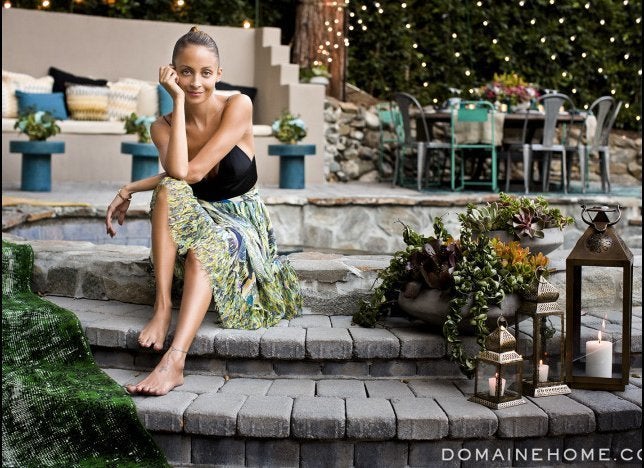 Celebrity Homes
Popular in the Community