February can be a frustrating month.
It's starting to feel like winter should be over and yet extreme cold persists. You have to start thinking about taxes. The number of days in the month is unusual, so you might accidentally make plans for "Feb. 29" and then feel like an idiot. Valentine's Day is a whole thing. The month has Mondays; nobody likes Mondays. Have you ever seen a rainbow in February? No? Very frustrating stuff.
With that in mind, at least some of your month will likely be spent streaming time away on Netflix. And as with every month these days, the popular streaming service has a ton of new original movies and shows.
A few of them even seem like they'll be pretty good! 
Below is a roundup of the standouts debuting this month.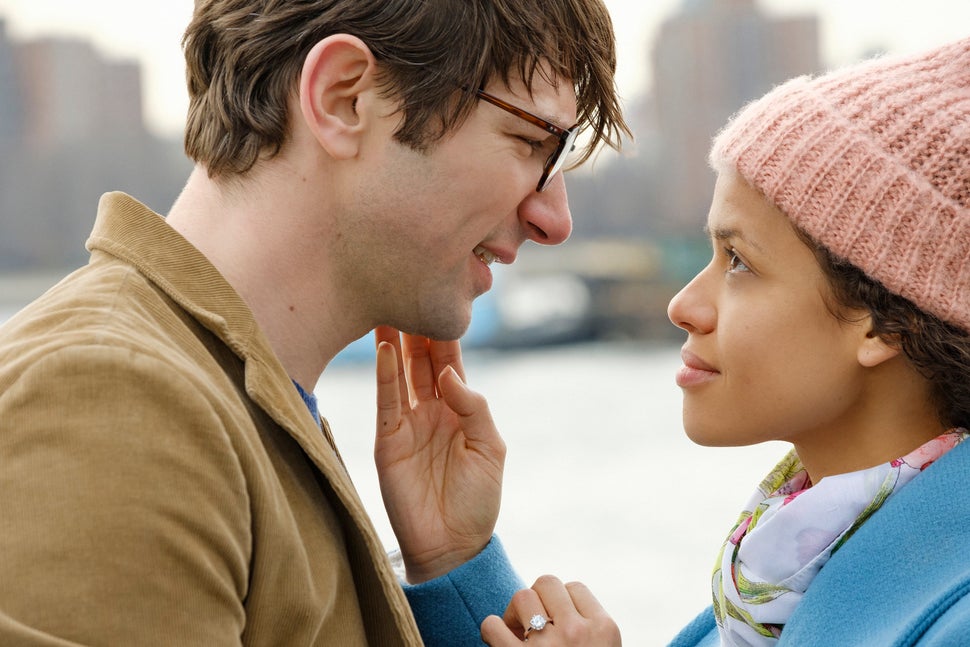 This is part of Streamline, HuffPost's weekly recommendation service for streaming shows and movies. Every Saturday, Streamline ranks the best shows to watch online, including a specific focus on Netflix.  
Season 1 Release: Feb. 2, 2018

One of two projects here that you can already see right now. Critic reviews ended up being mixed on this incredibly ambitious project set in the future.

Although the writing is shaky, the grandiosity of the setting is very impressive.

Runtime: 10 episodes of ~60 minutes
Trailer
If it weren't for Netflix spending $5 million on a Super Bowl advertisement for the surprise that they secretly acquired the latest "Cloverfield" movie, then this likely would have been the
most expensive
and flashy release of the month.
As you can see here, the sci-fi murder mystery looks beautiful if nothing else.
Season 1 Release: Feb. 7, 2018

Another project you can watch right now. Most reviews have already deemed this a worthy successor to the show's original run.

Netflix is clearly aiming to have more shows you can have fun watching with friends.

Runtime: 8 episodes of ~60 minutes
Trailer

Netflix hasn't really had a hit in the reality show space (except for maybe the surprise success of "Terrace House").

If this ends up taking off, maybe Netflix will try to start competing against VH1 and Bravo more directly.
Documentary: "Seeing Allred"

This profile of women's rights attorney Gloria Allred is a behind-the-scenes look of the sexual misconduct stories that have been dominating the news since 2017.

Allred is currently representing women who accuse figures including Bill Cosby and President Donald Trump of sexual misconduct.

Runtime: 1 hour, 36 minutes
Trailer

As you can see here, this documentary will certainly be a primer on the recent controversies of sexual misconduct in Hollywood and the media.

This will likely be one of the more talked about documentaries of the year.

Many critics already got to see this horror movie back in 2017. The reviews were mostly positive although it seems that the plot isn't all that original.

If you're looking for a horror movie in February, however, this seems like it will be a solid choice.

Runtime: 1 hour, 34 minutes
Trailer

As you can see here, using the hinterlands of Sweden as the setting was a great choice. This movie has a beautiful backdrop to the action.

That said, maybe after seeing all the horrors that go down in these woods, you'll want to stay far away from this location, no matter how idyllic.
Movie: "Irreplaceable You"

A New York City-based rom-com with a medical twist. Definitely well-tread territory in terms of plot, but this seems like it was well-executed.

Kate McKinnon is in this!

Runtime: 1 hour, 36 minutes
Trailer

From the marketing, it looks like this is going to be a pretty standard Valentine's Day movie. Unlike "The Big Sick" from last year -- another rom-com with a medical twist -- this doesn't seem like it will win any Oscar nominations for writing.

But it has some cool actors and there aren't a ton of great straight-forward rom-coms these days anyway.

Like "Altered Carbon" this movie now feels a bit overshadowed by Netflix's recent addition of the "Cloverfield" movie. This similarly futuristic movie was supposed to be the big Netflix blockbuster movie of the month.

Alexander Skarsgård, Justin Theroux and Paul Rudd are all in this.

Runtime: 2 hours, 6 minutes
Trailer

The trailer does look good.

Yet another shot of a futuristic city so soon after "Altered Carbon" and "Blade Runner 2049" from 2017 now makes this feel slightly redundant, though. But neither of those projects became a mega-hit, so maybe this can be the eventual winner of the three for this dystopian city genre that now seems so prevalent.

Season 1 Release: Feb. 23, 2018

Veena Sud, the creator of the American version of "The Killing," created this show.

Although "The Killing" was never a hit, this show definitely still has the potential to be one.

Runtime: 10 episodes of ~60 minutes
Trailer

This definitely suggests that the tone will be pretty dark and gloomy -- yet another crime show to make this choice. Detectives solving a murder is arguably the most popular genre out there.

Come for the glaring stares and gray color pallete. Stay, as always, to find out who committed the crime.
Season 1 Release: Feb. 23, 2018

A food-based reality show centered around celebrity restaurateur David Chang. The premise is to showcase food from around the world that doesn't always look super appetizing, but tastes great. Or at least tastes interesting.

Celebrities are also involved.

Runtime: 8 episodes of ~60 minutes
Trailer

It seems like this show is going to try to accomplish a few different things.

First and foremost, it's going to highlight delicious food. Then there will be an element of making the case for using food to introduce people to new cultures and ideas. Along with all that, Chang will also be hanging around the globe with famous friends. That's a lot of show.
Honorable Mentions
"The Cloverfield Paradox"
"My Next Guest Needs No Introduction: George Clooney"
The second episode in David Letterman's new interview series. Hard to follow-up an interview with Barack Obama, but this could be a fun conversation regardless.
A comedic rom-com that stars Adam DeVine and Alexandra Daddario. It doesn't look great. But maybe it's good enough for a Valentine's Day watch.
This is a coming-of-age show set in a 1990s high school. Has the potential to become a hit based off nostalgia. 
"The Joel McHale Show with Joel McHale"
It's not entirely clear what this will end up being, but it's likely that it will at least somewhat resemble McHale's previous hit commentary show, "The Soup."
"The Frankenstein Chronicles"
Series Release: Feb. 20
Although the show actually debuted in 2015, it's been hard to see this Sean Bean-starring project in the United States until now. Reviews were strong for the two seasons coming to Netflix.
REAL LIFE. REAL NEWS. REAL VOICES.
Help us tell more of the stories that matter from voices that too often remain unheard.