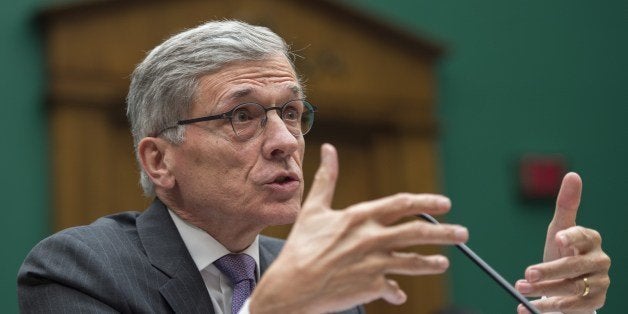 If your "Orange is the New Black" binge marathon has been interrupted by buffering and you wondered who to blame, the Federal Communications Commission is now trying to answer your question.
In a statement Friday, FCC Chairman Tom Wheeler said he has asked his staff to obtain information about the secret deals that Web companies like Netflix make with Internet service providers to ensure their content travels smoothly across broadband networks to your computer.
Such arrangements have been the subject of growing conflict between Netflix and Verizon, which have spent the past two weeks publicly blaming each other for those frustrating moments when Netflix videos buffer or freeze.
Last week, Netflix began posting a series of error messages to its customers suggesting that congestion on Verizon's network was degrading video quality. Verizon responded by sending Netflix a cease-and-desist letter demanding that the company stop sending the notices.
When Internet service slows, it is often impossible for the public to tell which company is at fault because the details of such arrangements are kept secret.
On Friday, Wheeler said he wants "to understand whether consumers are being harmed." He said the FCC has received details of the deals between Comcast and Netflix and Verizon and Netflix, and is asking for others.
"To be clear, what we are doing right now is collecting information, not regulating," Wheeler said. "We are looking under the hood. Consumers want transparency. They want answers. And so do I."
"The bottom line is that consumers need to understand what is occurring when the Internet service they've paid for does not adequately deliver the content they desire, especially content they've also paid for. In this instance, it is about what happens where the ISP connects to the Internet. It's important that we know -- and that consumers know," he said.
Comcast spokeswoman Sena Fitzmaurice said in an email that "we welcome this review," but cautioned that "the broadband consumer should be the focus of this inquiry and not any particular business model.
Verizon spokesman Ed McFadden said that such deals have "worked well for the Internet ecosystem and consumers" and "we are hopeful that policymakers will recognize this fact and that the Internet will continue to be the engine of growth of the global economy."
Netflix spokesman Corie Wright said the company also welcomed "more transparency in this area."
"Americans deserve to get the speed and quality of Internet access they pay for," Wright said in an email.
Many large tech companies -- including Google, Microsoft, Apple, Amazon and Facebook -- have quietly brokered content deals with Internet service providers. Because its popular, data-heavy videos can create traffic jams on broadband networks, Netflix has agreed to pay Comcast and Verizon to ensure its content is streamed to customers smoothly. However, Netflix has also repeatedly complained about the arrangements.
The agreements are technically beyond the scope of the FCC's recent proposal to allow Internet providers to charge web companies more to deliver their content via a "fast lane." The FCC's proposed net neutrality rules only relate to the so-called last mile of online traffic that flows directly to customers' homes.
But Wheeler told a congressional panel recently that the FCC would start looking more closely at the deals between Web companies and Internet providers, which are known in the industry as peering arrangements.
On Friday, consumer groups applauded Wheeler's announcement. Michael Weinberg, vice president at the digital rights advocacy group Public Knowledge, said he "hopes that this effort by the FCC will begin to shine a light on this increasingly important aspect of the Internet."
Related
Before You Go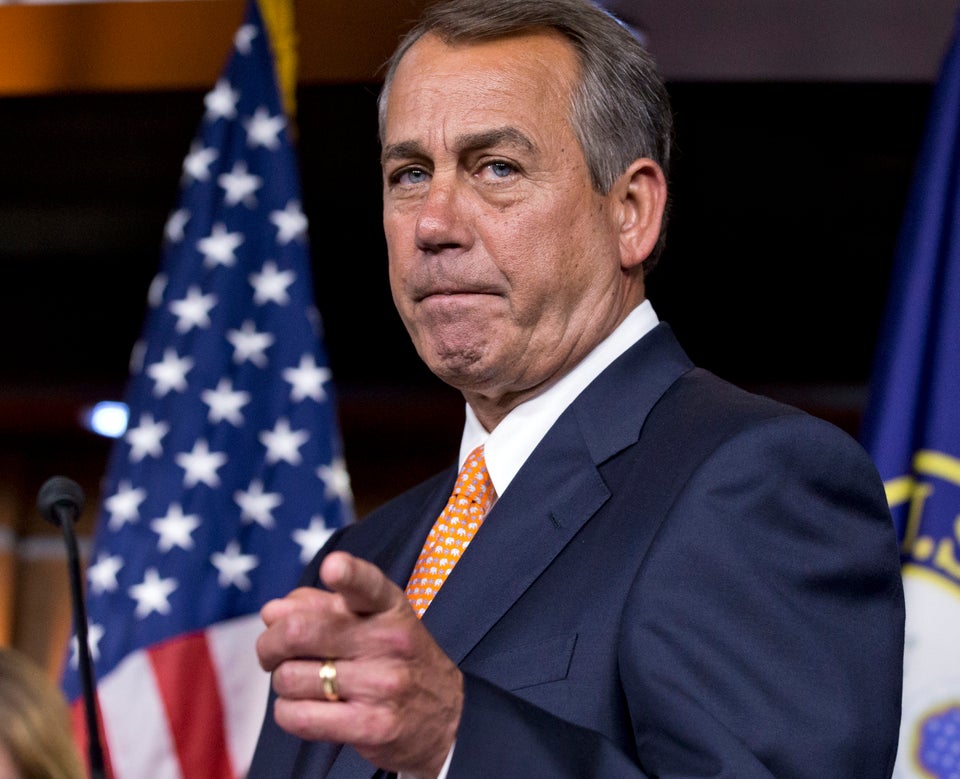 Conservatives Pointing Fingers
Popular in the Community