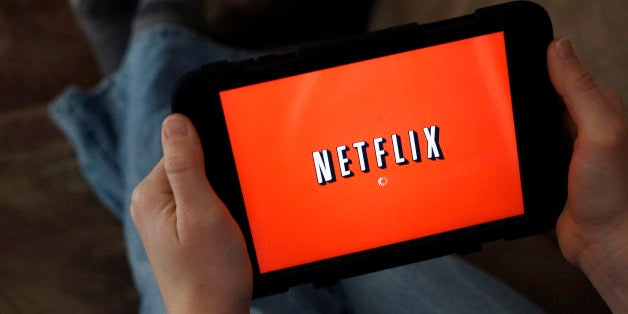 Netflix stock tumbled as much as 24 percent Thursday morning, a day after the company announced it had added far fewer subscribers in its latest quarter than predicted.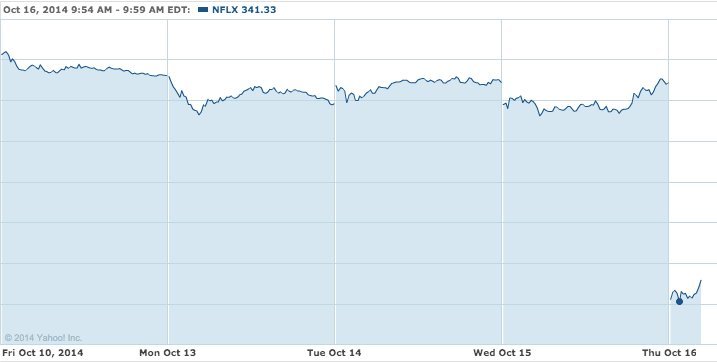 Shares of the stock first plummeted in after-hours trading Wednesday, after the company announced its third-quarter earnings. It was the stock's biggest drop in two years, according to Bloomberg.
The streaming service said its profit was up from a year ago, but that it had only added 3 million customers worldwide, which fell short of the 3.7 million it had forecast. The company blamed the shortfall on the fact that it recently raised prices by a dollar for new subscribers.
Earlier in the day on Wednesday, HBO announced it was launching a Netflix-like standalone streaming service to attract the millions of Americans who don't subscribe to cable. The announcement caused Netflix's stock to briefly fall, though it had mostly recovered by market close. It's not clear how much HBO's service will cost or how robust its library of shows and movies will be, but it's pretty clear the service will be a direct competitor to Netflix.
CBS also entered into the streaming game Thursday morning with the launch of a subscription service that costs $5.99 -- $3 cheaper than Netflix.
A representative from Netflix said the company does not comment on "short-term stock fluctuations."
Netflix ended the day Thursday down 19.37 percent.