Netflix wants YOU... to watch movies in bed.
(Sorry, Americans. A Netflix representative said that the company does not have any plans currently to hire additional taggers in the U.S.)
Netflix reportedly employs dozens of taggers in multiple countries. The system emerged after Netflix noticed that some users were not rating shows, which is what the service initially relied on to generate recommendations.
"The things is for some people it is a bit of a nice challenge to give things a star rating but for a lot of our users they considered that work," Netflix's Vice President of Product Innovation Todd Yellin told Tech Radar. "The core stuff for us now is paying attention to what users watch. That can tell us how many categories they like so the tagging effort started heading in that direction."
This "tagging process" is the first stage of the Netflix recommendation system and works in concert with advanced algorithms that generate highly personalized suggestions for every one of Netflix's nearly 50 million members, offering them an individualized set of titles matching their tastes.
But don't think the paid position just involves watching movies in bed. The tagging process apparently requires a bit of experience and a fair amount of note-taking.
The role will offer flexible hours working from home and would suit those with a passion for films and TV programmes, as evidenced by a degree in film or film history and/or experience directing, screening writing or filmmaking. Applicants with analysis experience (e.g. as a critic or work in development) would also be well suited.
In 2012, Canada.com writer Russ Martin interviewed Toronto-based filmmaker Jordan Canning, who gets paid to watch and describe about five Netflix programs per week. As she watches, Canning keeps meticulously documents details of each program in an Microsoft Excel spreadsheet.
"It covers everything from big picture stuff like storyline, scene and tone, to details of whether there is a lot of smoking in the movie," Canning said of the requirements.
The post has been updated to include comment from Netflix.
Related
Before You Go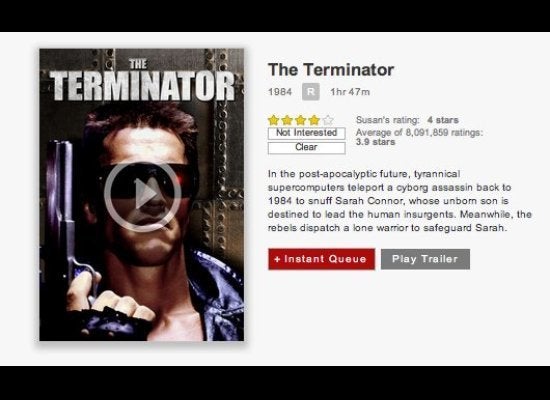 Netflix Tips And Tricks
Popular in the Community