In 2017, "The Crown" established itself as a very popular show across the globe. But with only two seasons of 10 episodes each, you likely finished up the series awhile ago. And as Netflix has to pay so much to create it, there aren't many shows quite like it out there that are obvious choices to watch next.
With that in mind, the list below tries to offer a few Netflix suggestions for shows that have some similar qualities to "The Crown."
Mostly this means period pieces with strong writing. Luckily for you, Netflix has a few of those that have strangely slipped through the cracks of American attention after earning high-profile releases overseas.
And if you're just here for the obscene displays of wealth or the British accents, this list has you covered as well.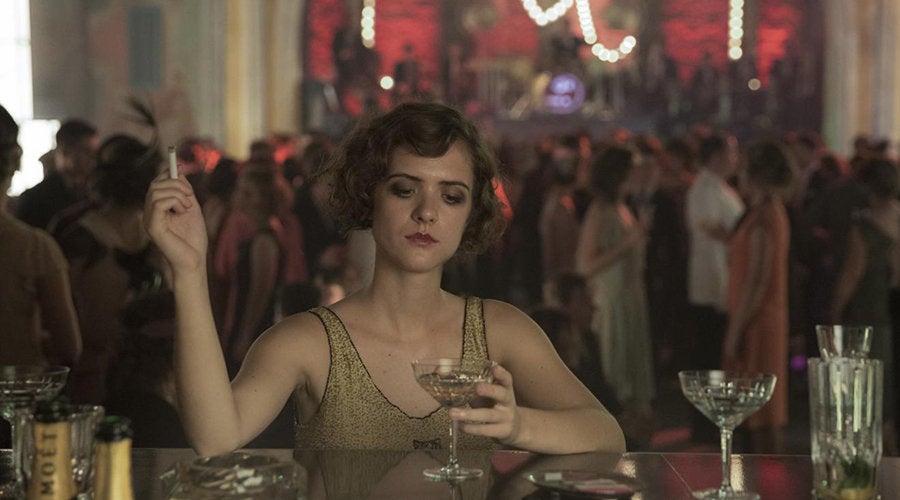 This is part of Streamline, HuffPost's weekly recommendation service for streaming shows and movies. Every Saturday, Streamline ranks the best shows to watch online, including a specific focus on Netflix.
Netflix Release: Jan. 30, 2018

Premise: German police investigate crimes in Berlin amid years full of decadence.

Time period: 1920s and 1930s.

Runtime: 16 episodes of ~46 minutes
This show seems to have slipped under the radar in the United States, despite being popular (and well-reviewed) overseas.

If what you loved about "The Crown" most was the splendor of the period sets, then this is a good option.

There's more vice on display in this than Queen Elizabeth ever gets up to, but the show looks beautiful and has some strong writing.
Netflix Release: Nov. 3, 2017

Premise: An Irish immigrant in Canada awaits her fate after being convicted of murder.

Time period: 1840s

Runtime: 6 episodes of ~46 minutes

This has the most similar pace to "The Crown" in this list. Both take a long time to move the plot forward, but work because the writing and acting are so strong.

"Alias Grace" earned very strong reviews upon its debut. Although there isn't much to do with royalty here, it's probably the clearest choice to check out if you liked "The Crown."
Netflix Release: Sept. 22, 2017

Premise: Rich New Yorkers try to battle their own existential malaise.

Time period: Future

Runtime: 6 episodes of ~24 minutes

A bit of a wildcard choice, but if you were into "The Crown" mostly for the obscene displays of wealth, then this might be good for you.

"Neo Yokio" follows an American version of young royalty. Much like your royal faves -- Liz, Phil and Marge -- this gang of friends struggle to find happiness and deeper meaning beyond their fancy possessions.
Netflix Release: Dec. 25, 2017

Premise: Young women become friends through working for the same company in Madrid, Spain.

Time period: 1920s

Runtime: 16 episodes of ~47 minutes

The soapiest option on this list, but the European setting for this period drama might make this particularly appealing.

The writing doesn't exactly warrant how incredibly long this is and therefore how much you'd have to binge. But its strongest episodes are fun to watch.
The Big Family Cooking Showdown
Netflix Release: Nov. 3, 2017

Premise: Teams of families compete to cook the best food.

Time period: Present

Runtime: 12 episodes of ~60 minutes

The only reality show on this list. This choice is for those who just want to hear some more British accents talking about nice things and warring family members. If you think about it, this and "The Crown" are basically the same show.

It's definitely a knockoff of "The Great British Bake Off," but this also holds its own.

If "The Crown" was your show because you're an Anglophile, maybe this is the perfect show to check out next.
REAL LIFE. REAL NEWS. REAL VOICES.
Help us tell more of the stories that matter from voices that too often remain unheard.