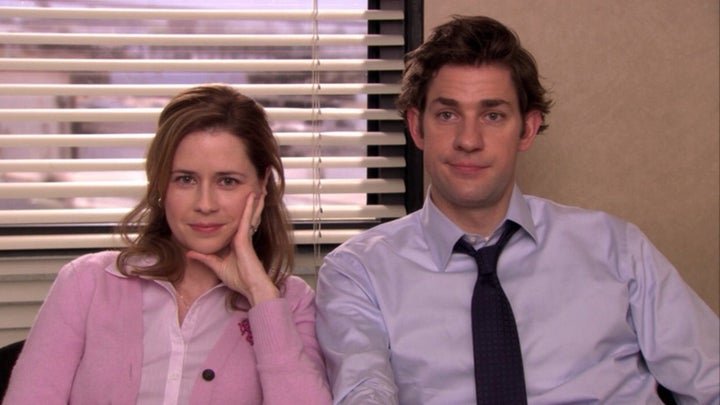 Sure, there seems to be an endless stream of articles where one or another of the show's stars ― including John Krasinski and Jenna Fischer ― says they would come back for a reboot. And money isn't an issue, as Netflix is spending billions of dollars on original content every year. "The Office" is also insanely popular on the platform, and another season would be a guaranteed hit.
But a reboot is definitely not happening. Probably. Maybe.
In the meantime, you'll probably want similar shows to tide you over.
There are obvious choices like "Parks and Recreation." That show was almost a literal spinoff from "The Office" ― one concept would have made a copy machine from Dunder Mifflin the crossover character. But given that "Parks and Rec" also uses a mockumentary format and is already very popular in its own right, you don't need my endorsement.
Below is a list of comedies on Netflix that, like the early seasons of "The Office," are still a bit underrated. These picks haven't reached anywhere near the cultural heights of that show, but are just as funny and deserving of your time. Don't be one of the many people who are apparently watching "The Office" over and over. Find something new to love already!
And if you want to stay informed about what shows are coming to Netflix every week, make sure to subscribe to the Streamline newsletter.

This is part of Streamline, HuffPost's weekly recommendation service for streaming shows and movies. Every Saturday, Streamline ranks the best shows to watch online, including a specific focus on Netflix.
"The Good Place"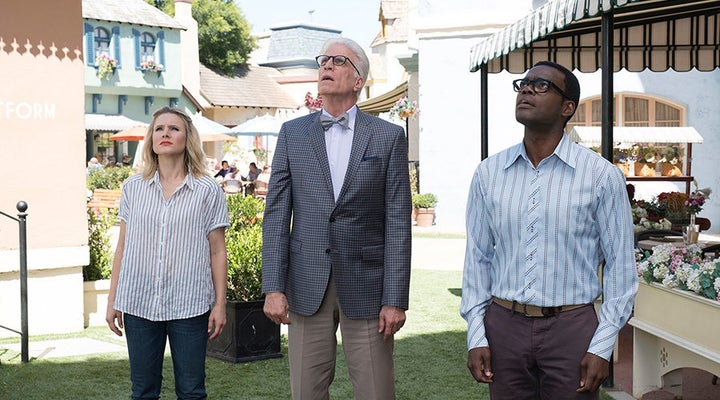 Premise: A group of people become friends in the afterlife. Giving away any more of the main conceit would be a spoiler if you haven't watched Season 1.
One big draw is the show's creator, Mike Schur, who was a main writer for "The Office" and played Dwight Schrute's cousin Mose. He then co-created "Parks and Recreation" with Greg Daniels, who adapted the American version of "The Office" from the British version. Schur also co-created "Brooklyn Nine-Nine." Yes, this is turning into Schur's resume, but these also happen to be shows you should consider watching if you like "The Office."
But back to the merits of "The Good Place" specifically; this show is very funny while also saying a lot about the nature of life. With an ensemble cast and a strange "boss" figure, many of the jokes and relationships will also feel similar to the comedic sensibility of "The Office."
Runtime: 26 episodes of approximately 22 minutes. More episodes coming.
"Lady Dynamite"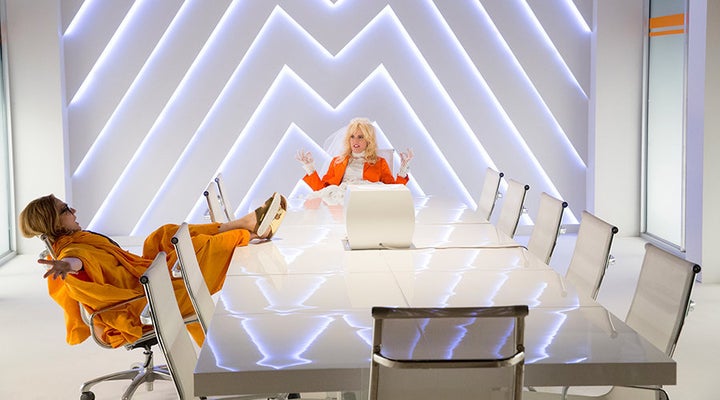 Premise: A loose interpretation of comedian Maria Bamford's life as she gained success in the entertainment industry, as well as her struggle with bipolar II disorder.
Pam Brady, a former writer for "South Park," co-created this show with Mitch Hurwitz, the "Arrested Development" creator. If what you loved most about "The Office" was the clever way it found laughs, then you should find a lot to love in "Lady Dynamite."
"The Office" didn't connect with a large audience at first and very easily could have been canceled too soon, just as "Lady Dynamite" actually was. Much like the first few episodes of "The Office," you might have a hard time understanding the rhythms of this show. But by the middle of Season 1, "Lady Dynamite" starts having extremely funny moments that'll have you wondering why you missed this show the first time around. Of all the canceled shows in recent years, this one feels like the biggest missed opportunity.
Runtime: 20 episodes of approximately 30 minutes.
Here's the trailer for Season 2...
"Big Mouth"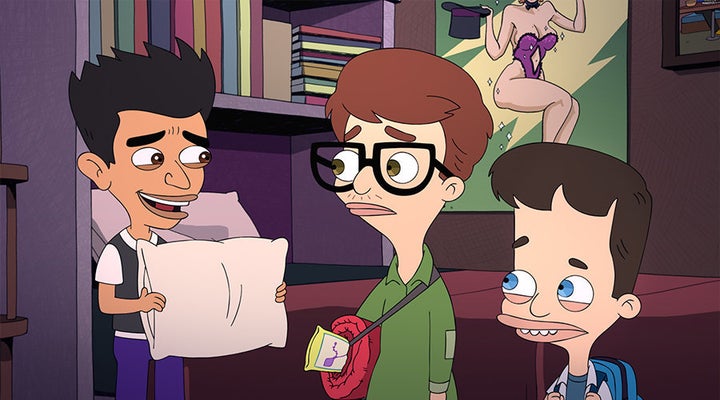 Premise: A group of kids starts experiencing puberty and trying to figure out how that will affect their lives.
This is for people whose favorite part of "The Office" was all the sexual humor ― the jokes that should have been sophomoric but were somehow smart.
Unlike "The Office," "Big Mouth" is pretty much only these kinds of jokes. But they also have an endearing quality and work in service of the show's various coming-of-age tales.
Runtime: 10 episodes of approximately 30 minutes. More coming.
"Wet Hot American Summer: First Day of Camp" & "Ten Years Later"
Premise: Camp counselors become best friends and bond over the bizarre events happening around them.
These two series are based on the 2001 movie "Wet Hot American Summer." "First Day of Camp" is a prequel to the cult film, even though the lead actors are visibly much older than the younger versions they played in the original. "Ten Years Later," is, as you can guess, a sequel. Again, the actors play characters much younger than they actually are.
The shows star a who's who of contemporary comedy, including Amy Poehler, Paul Rudd and Michael Showalter, with ridiculous cameos by other big names like Kristen Wiig, Jon Hamm, Jordan Peele, Jason Schwartzman and Chris Pine.
In a way, this parody of '80s teen sex comedies is a quirky workplace ensemble comedy, just like "The Office." And although the jokes are far more out-there than the typically grounded sensibility of "The Office," they definitely come from similar comedic minds.
Runtime: 16 episodes of approximately 30 minutes. More possibly coming.
The Re-edited "Arrested Development" Season 4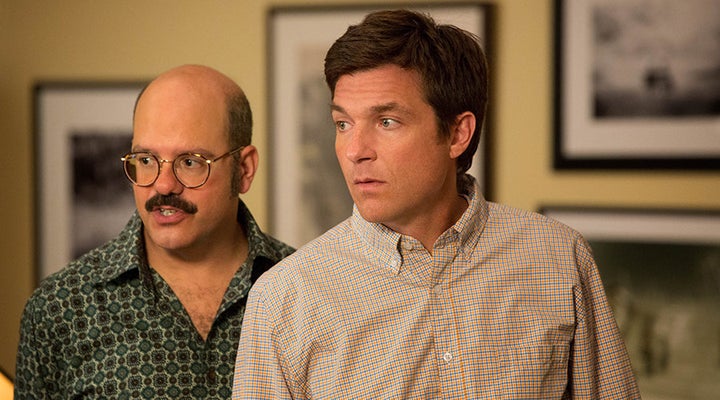 Premise: A family tries to avoid financial ruin and prison as their company falls apart.
This choice might seem super obvious ― of course you already know about "Arrested Development" ― but the new re-edit of Season 4 still seems to be finding its audience.
Originally a reunion season that premiered way back in 2013, this batch of episodes was polarizing. Unlike the previous three seasons, this one gave the characters stand-alone episodes that ended up slowing down the pace and making for a more jumbled narrative.
But the re-edit is more like the "Arrested Development" of old, moving along at a clip and telling multiple characters' stories in each episode.
Although the original cut of Season 4 had its merits, I think the new version is objectively funnier. Recurring jokes come across far more clearly, and there aren't long lulls of character exposition. If you felt like the original Season 4 was a letdown, I'd definitely revisit these.
In any case, "Arrested Development" and "The Office" have something of a shared status as network comedies that pushed TV away from traditional laugh-track sitcoms. Both helped show that smart, single-camera comedy could have wide appeal.
Runtime: 22 episodes of approximately 23 minutes. There are also three previous seasons, the original fourth season and a forthcoming fifth season.
Here's the trailer for the original version that has the same clips as the re-edit...
Popular in the Community