There's no telling whether stars will be born on "Westside," Netflix's experimental new docuseries that pulls back the curtain on nine artists hoping to hit it big in the Los Angeles music scene. 
The eight-episode show, which debuted Nov. 9, is a fascinating (and fascinatingly messy) mashup of behind-the-scenes testimonies with rehearsal footage that feels a bit like "American Idol" meets "The Real World." It begins as three of the musicians ― Caitlin Ary, James Byous and Sean Patrick Murray, who is the show's co-creator and a supervising producer ― unveil plans to stage a live musical show called "Naked" at a popular L.A. nightspot.
The trio assembles a diverse lineup featuring themselves along with Arika Gluck, Austin Kolbe, Leo Gallo, Alexandra Krekorian, Pia Toscano and Taz Zavala. Each has unique talents, specializes in a different genre of music and, of course, brings their own set of demons to the table.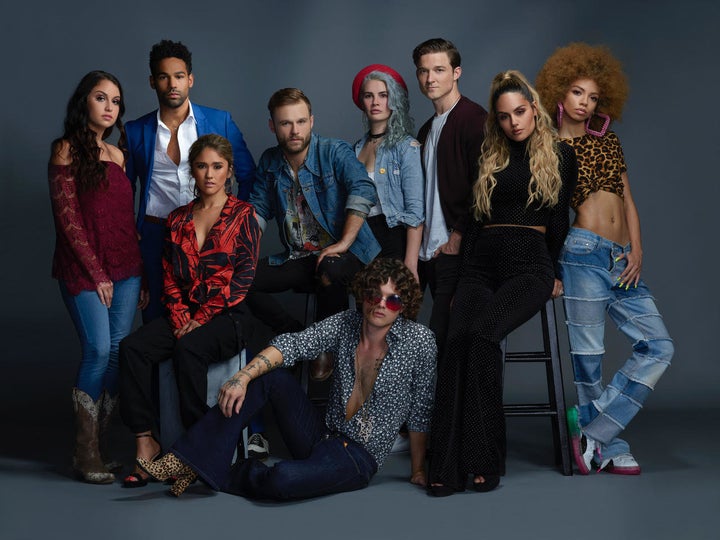 "Westside" is further distinguished from its reality TV predecessors by its original soundtrack, featuring songs by Diane Warren, Robert John "Mutt" Lange, Ryan Tedder and a host of other A-list writers and producers. Each member of the "Westside" cast gets a solo number, presented as a slickly produced music video that punctuates the dramatic action taking place on the show. 
Murray, 31, began developing the show within "Westside" with Ary and Byous after they returned from performing on a cruise ship. Together, they brainstormed ideas for a "very sexy, cabaret-esque" evening, to be staged at 1 Oak in L.A. Once the remaining performers had been assembled, Murray began documenting the rehearsal process, and eventually approached Netflix executives, who he said "loved" the idea of a stylized yet off-the-cuff series with original music. (Check out Murray's song, "All I Wanna Be," in the video below.) 
"What's so beautiful about unscripted television is that you don't need to make things happen. Life itself is very interesting if you let it happen naturally," Murray told HuffPost. "I think every single person really made a pact with themselves that they would be their most truthful self."
For each of the show's nine subjects, nothing was off-limits, Murray said. One of his most personal milestones is included in the show's third episode, when he marries his husband, Andy Hotchkiss. He and Hotchkiss, who is not a performer, discussed whether to permit the "Westside" cameras to document their wedding for the show last year. Ultimately, they decided to give the team the go-ahead.
"I know people whose parents still don't accept them," he said. "So I'm finding through this process that I have a responsibility to become the role model I never knew that I needed to be. Something that I take very seriously now is that with this platform [and] if someone could see this wedding and see all the love that was there on that night... maybe I might help someone else."
"Westside" marks the latest chapter in Murray's varied performing career, which began when he booked a Hamburger Helper commercial at age 8. The New Jersey native studied acting at New York University before relocating to Los Angeles, and these days, he's focused less on Hollywood stardom and more on simply "creating work I love and can stand behind."
"The only way the show would be a success is if we allowed ourselves to be the most authentic," Murray said. "As soon as we thought about the message that [having our wedding on the show] was going to send, it became about sharing love, acceptance and support."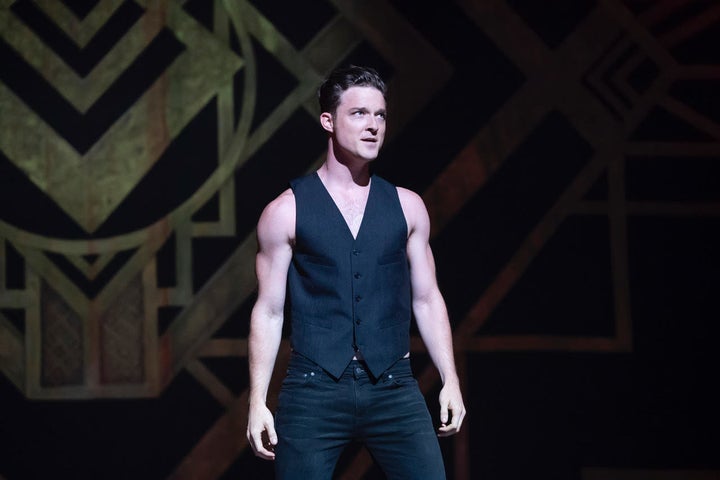 Whether Murray and his "Westside" cast mates get the artistic recognition they crave from the show remains to be seen. (Early reviews of the series have been mixed.) Still, he's hopeful the show will be renewed for additional seasons and ultimately serve as a platform that "creates more opportunities for them to be their most authentic selves." 
"It was probably the best thing that's happened to any of us, because we've grown as people, artists and friends," he said. "It made us always ask ourselves, 'Am I doing this for me, or am I doing this for someone else? Am I living someone else's dream or life?'"
REAL LIFE. REAL NEWS. REAL VOICES.
Help us tell more of the stories that matter from voices that too often remain unheard.