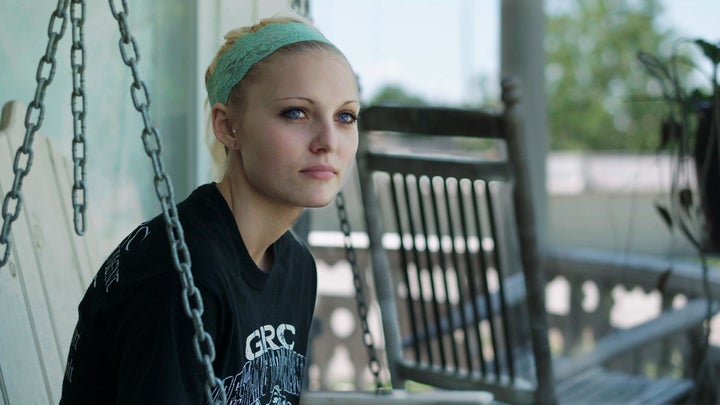 When Daisy Coleman was 14 years old, she went to a small house party at the invitation of her older brother's friend. Within mere hours, Coleman says she had blacked out and had been sexually assaulted. Afterward, she was left on the front lawn of her Maryville, Mo. home in the dead of winter with her hair frozen to the ground. 
Nine months later, on the other side of the country, 15-year-old Audrie Pott was sexually assaulted at a house party by a group of her classmates. Photos of the assault were circulated around her high school in Saratoga, Ca. A week later, Pott had committed suicide. 
A new documentary from Netflix, "Audrie & Daisy," tells the young women's stories side by side, detailing the horror and shame of sexual assault, as well as the infuriating backlash that survivors often face when they seek justice.
(Watch the trailer below.)   
Directors Jon Shenk and Bonni Cohen were interested in telling the stories together because of how similar they were in nature. "We had this realization that Daisy's story completed Audrie's story. They had these haunting similarities," Shenk told The Huffington Post. Both young women were sexually assaulted when they were too drunk to consent, by boys they considered friends. In the aftermath, both suffered protracted bullying and public shaming from their respective communities.
The film feels particularly timely, with its release coming just months after the sentencing ― and release ― of Brock Turner. In June, after Turner was sentenced to just three months in jail the woman who survived his assault publicly released her victim impact statement from the trial. In the months that followed, a number of other women have done the same, sharing similarly gut-wrenching statements, giving voices and faces to the countless victims of sexual violence.
Cohen agreed that the film couldn't have been released at a better time. "Audrie & Daisy" is a form of an impact statement," she said. 
Coleman acknowledged the importance of making stories like hers public, even though she was initially hesitant to be involved in the documentary. Her case had already come to a close, and more media attention was the last thing that she wanted. 
"I was extremely hesitant going forward," she said. "But I realized that I wasn't just doing this for myself, I was making an impact and inspiring so many other people." It was learning what had happened to Audrie that made Coleman fully commit to sharing her story with Shenk and Cohen. 
"I feel like [Audrie] didn't get a fair chance to use her voice. I decided that I would go full force for the documentary to be Audrie's voice."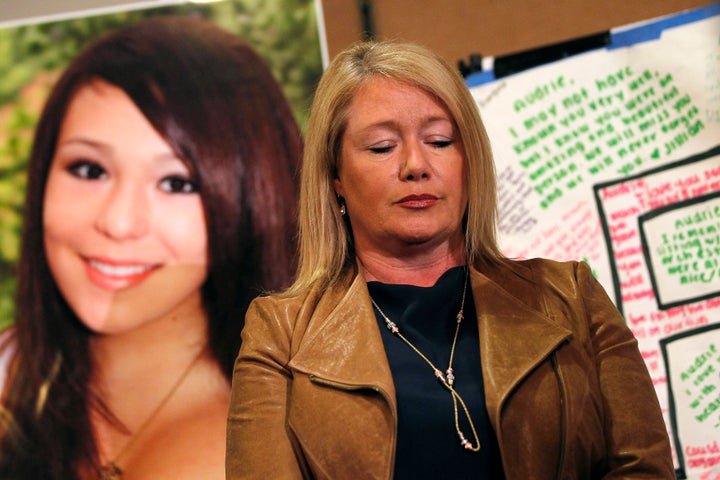 The film emphasizes the often endless stream of slut-shaming, bullying and victim-blaming that survivors endure, particularly in the age of social media. After pressing charges against the young man who'd assaulted her, Coleman's family had to leave Maryville due to the sheer volume of threats they received. In 2013, their house was burned down. It was this same kind of bullying and online slut-shaming that presumably led Pott to take her own life. 
Cohen and Shenk spoke to an array of characters in both Maryville and Saratoga ― including the alleged and admitted perpetrators, family members, and law enforcement. 
"It was very difficult to see all of the different sides of this. There's devastation wherever you look," Shenk said. "Bonni and I have been around the world making documentaries for many years, sometimes in some godawful places, but this by far the hardest thing we ever did."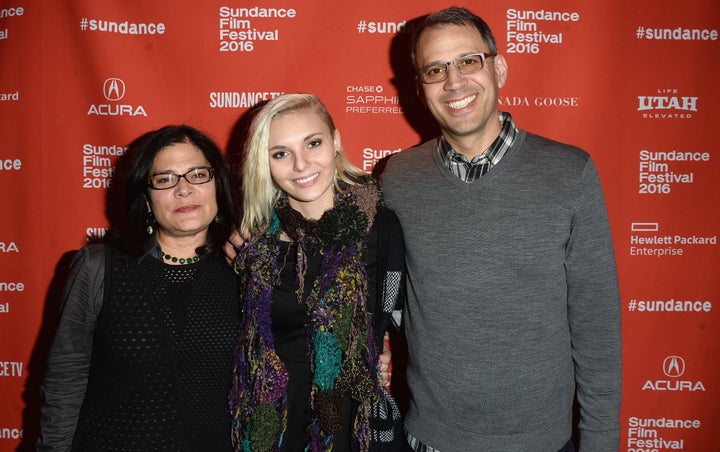 As emotionally devastating as the stories in "Audrie & Daisy," are, Cohen, Shenk and Coleman herself all feel hopeful that the film could incite the necessary discussions to prevent more of these stories from occurring in the future. 
"The reason we're so excited to be releasing the film with Netflix is that we're hoping tons of teenagers see it," Cohen said. "They can really turn this around."
Coleman agreed. "I'm hoping that this opens up the discussion about this stigma in our nation that we have right now about sexual violence."
As an ambassador for PAVE ― a nonprofit that supports victims of sexual violence ― since December 2015, Coleman travels to different high schools and summits to give talks about sexual assault prevention and consent. 
"Every time I speak out I have at least three women come forward to me and tell me how I gave them the inspiration to speak out about their case, to get that weight lifted off their chest," she said. "I feel like it's going to be a movement in the right direction."
You can now stream "Audrie & Daisy" on Netflix.  
Calling all HuffPost superfans!
Sign up for membership to become a founding member and help shape HuffPost's next chapter
BEFORE YOU GO
PHOTO GALLERY
40 Powerful Images Of Surviving Sexual Assault