Phil Rosenthal, the creator of the critically acclaimed Everybody Loves Raymond, wants you to make a resolution in 2018 to travel and give your passport a workout.
His new series Somebody Feed Phil premiered on Netflix January 12, and it is a must-see program that illustrates how sharing food experiences is a form of intimacy that is also democratizing.
The culinary travelogue surveys everything from sublime Michelin-starred restaurants to street vendors and food trucks that soar with originality, taste, and quality. The result is an insightful patchwork of cultural and culinary landscapes.
Audiences will devour the six-part Netflix Original docuseries that takes Rosenthal on a goodwill eating tour, which ping-pongs around the world to Tel Aviv, Lisbon, Saigon, Mexico City, New Orleans, and Bangkok.
It is thrilling to be confronted with incredible edible possibilities, and Rosenthal et al. do an immaculate job of curating a hit lit of the best places to travel and eat in the year ahead.
No other series is as nostalgic about noshing or provides zesty food for thought into the relationship between cuisine and culture. Somebody Feed Phil helps debunk stereotypes while promoting acceptance. The series teaches us food can be a bridge to connect cultures one spoonful of khao soi at a time.
"There's real value in traveling. It is the greatest thing," Rosenthal revealed at a screening of Somebody Feed Phil at The Peoples Improv Theater. Comedian and filmmaker Mark Malkoff moderated a lively Q&A following the screening at The PIT.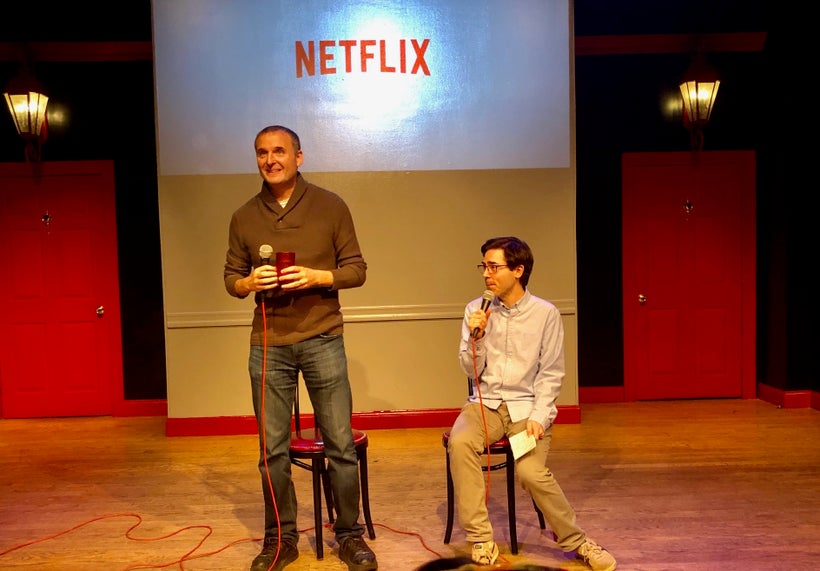 Through a uniquely perceptive and highly entertaining lens, Rosenthal nurtures the notion of what it means to savor the people, places, and things that contribute to food as fuel for the soul. Food serves as an entry point to understanding, respecting, and valuing different cultures.
Somebody Feed Phil is also sensually transporting. The series is chock full of Insta-worthy moments captured poetically on film. Viewers get a sense of taste that is just as important as the sights and sounds of each city. You can almost smell the aromatic garlic and taste the succulent butter.
In Somebody Feed Phil, food becomes the physical manifestation of our relationship with the natural world thanks to our intrepid gastronomic guide who has the brains and chutzpah to lay it all on the line for audiences.
To be impactful, you have to educate and entertain. Somebody Feed Phil is a powerful series that exchanges ideas and traditions while enchanting audiences with a generous helping of humor. Rosenthal serves up hilarity and humanity while challenging viewers to explore cultural delicacies and delicately examine preconceived notions about the world, its people, and its food.
Somebody Feed Phil tells consequential stories of family, assimilation, resistance, and personal as well as group identity. This series will teach you without preaching to you themes of agriculture, nutrition, and culinary arts.
There is a higher purpose to Somebody Feed Phil that involves a genuine sense of curiosity and figurative as well as literal hunger, so grab your passport and say hello to the friendly TSA agent before jetting off to explore the world through food.
The reality is people yearn for the opportunity to travel. U.S. workers forfeited an astounding 662 million vacation days in 2016, according to Project: Time Off, a research initiative spearheaded by the U.S. Travel Association.
"I want people to travel. The world would be a better place if people traveled," Rosenthal enthuses. Traveling develops character and gets you outside of your comfort zone. The people and places showcased on Somebody Feed Phil reveals a good deal about the significance of food and culture.
In one of the many heartwarming scenes in Somebody Feed Phil, Rosenthal has an impromptu ice cream dance party with elementary school children. "Hamilton" creator Lin-Manuel Miranda momentously observed at the Tony Awards in 2016, "And love is love is love is love is love is love is love is love." Rosenthal echoes that sentiment, with the following adjustment: "And kids are kids are kids are kids are kids are kids are kids are kids."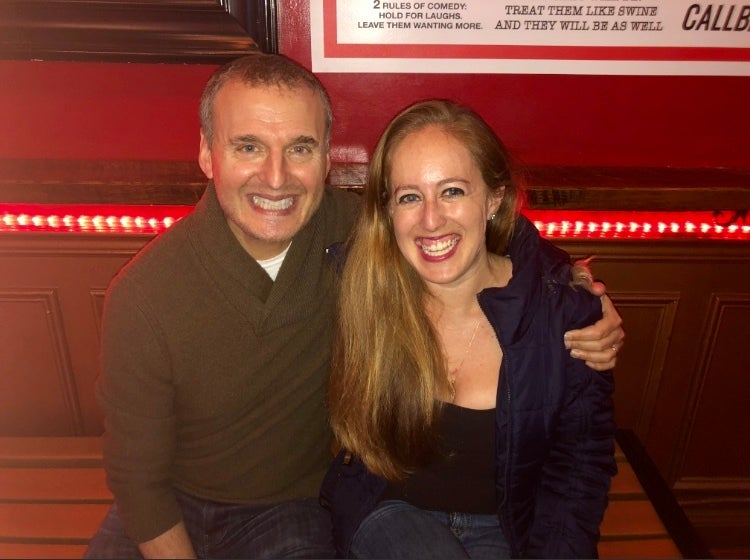 Rosenthal speaks to my generation in Somebody Feed Phil. He's an honorary millennial mensch. Millennials place importance on experiences, globetrotting, and adventure. They strive for authenticity and want to become immersed in local culture.
Moreover, a recent AARP survey found that Baby Boomers expect to take four or five leisure trips in 2018, proving Somebody Feed Phil is a universal love letter to food and travel that is craved by multiple generations.
"Follow the fear" is a rallying cry printed in numerous locations at The PIT where Rosenthal and Malkoff discussed in generous detail Somebody Feed Phil. The series takes that axiom to heart. Rosenthal as host wanders from town to town, country to country, with food serving as a gateway to identity and enlightenment. Rosenthal's unwavering joy and optimism are the sine qua non of Somebody Feed Phil. The series teaches us that the distance covered is not as important as being on the move.
REAL LIFE. REAL NEWS. REAL VOICES.
Help us tell more of the stories that matter from voices that too often remain unheard.
This post was published on the now-closed HuffPost Contributor platform. Contributors control their own work and posted freely to our site. If you need to flag this entry as abusive,
send us an email
.