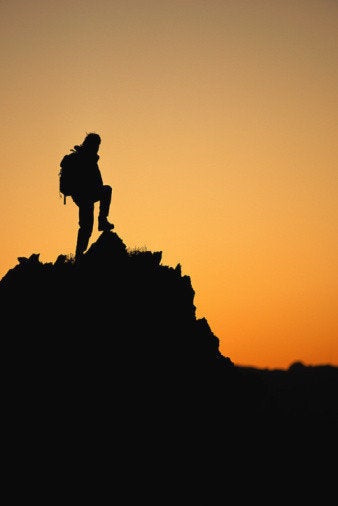 The Dutch are looking for a new view beyond their flat terrain, and they have their sights set on a mountain.
After a journalist wrote a comical column suggesting building an artificial mountain in the Netherlands, he received an outpouring of support for the idea.
Architects, engineers and officials have recently brainstormed ways to complete the feat, and the country might very well be on its way to making a mountain out of no hills.
And now he's leading the effort to get the project off the ground.
Architects have presented several ideas for the design of man-made landmark, including plans for a flat-topped mesa and snow-capped mountain to sit in the North Sea.
But along with opportunities, come obstacles.
In addition to the price tag, investors and officials must take into account the environmental impact and residential displacement involved with the construction, not to mention possible legal and economic hurdles they'll likely face.
And where there are advocates, there are always adversaries.
"I am anti-mountain!" writes one visitor to the page. "First of all, it will be an eyesore, and second, that money could be better spent on education and health care."
A 6,560-ft. mountain would tower over the world's tallest building, which stands at about 2,700 feet in Dubai. If completed, the new peak will be no rival to Mount Everest, which stands at about 29,000 feet.

Popular in the Community