Welcome to "WTF, CSA?" Periodically, throughout this CSA season, we'll help you make use of your overflowing CSA baskets. You ask, we answer. That's how this works. Or rather, you shout, "WTF?" into your CSA box and now we're going to tell what on earth to do with all those stinging nettles.
As humans, we've all but mastered the food chain. We've figured out how to coax honey from bees, eat perfect frozen peas all year long and have even figured out how to grow tomatoes inside. There are few ingredients left that perplex us on the basic level that stinging nettles do -- will this food hurt or kill me when I try to eat it? They certainly don't sound friendly, and the truth is, they aren't. Nettles have tiny, hollow hairs on their leaves and stems that inject powerful, itchy histamines upon contact. Which is why, and we really can't stress this enough, when you pick, prepare and otherwise handle nettles, you must wear gloves. Considering how combative these green leaves are, is it even worth digging up a bunch of nettle recipes? It sure is, and obviously we're going to tell you why.
First things first, the stinging power of nettles is instantly dismantled when they're cooked (and by cooked, we mean anything from pureeing into a soup or quickly steaming/blanching the leaves). What you're left with, once the scary stuff is out of the way, are delicate greens, with a flavor like a spinach-cucumber hybrid and so many nutrients we don't even have time to list them all. Nettles have long been used in natural medicine for their anti-inflammatory properties, and they have the added bonus of tasting delicious and not like medicine at all. You can really use nettles anywhere you'd use spinach, but we rounded up some of our favorite nettle-specific recipes for you guys below. Let us know if you have a favorite nettle recipe in the comments!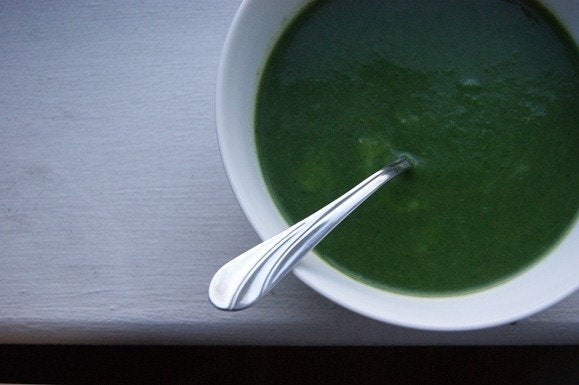 Nettle Recipes
Related