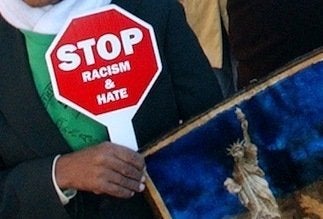 ***UPDATE*** MSNBC reports that the school board for Nettleton Middle school met in an emergency session today and voted to reverse its policy of apportioning student council positions by race:
"It is the belief of the current administration that these procedures were implemented to help ensure minority representation and involvement in the student body," Superintendent Russell Taylor said in a statement.

"Therefore, beginning immediately, student elections at Nettleton School District will no longer have a classification of ethnicity. It is our intent that each student has equal opportunity to seek election for any student office."
Nettleton Middle School in Mississippi is facing criticism in the wake of reports that its students were told they could only run for certain student council posts based on their race.
According to a memo obtained by The Smoking Gun that was distributed to students enrolled at the public school last week, black children are not eligible to run for the position of class president or secretary-treasurer. Those roles are available only for their white counterparts, the notice indicates; however, they are able campaign for the title of vice president or reporter, and it seems white children are not allowed to vie for those specific posts.
Of the 12 offices for which students compete, eight are earmarked for white students (including the three class president spots), while four are termed "black" seats. Middle school administrators have not returned TSG phone calls, so it is unclear how this policy was established, or whether the number of offices apportioned for each race changes annually.
Brandy Springer pulled her two children from the school after her 12-year-old daughter, who is half native-American and in the 6th grade, was told she didn't meet the qualifications to run for the office of reporter on grounds that she was not black, the AP reports.
According to the website MixedandHappy, Springer's daughter was told "she should run for class president, that was open to only white students." When the Nettleton mother initially took the matter up with the school board to inquire about which racial category her daughter fell under given her mixed-race, she was told, "Go by the mother's race b/c with minorities the father isn't generally in the home," and that "a city court order is the reason why it is this way."
(The link to the MixedandHappy webpage currently appears to be broken; however, the Huffington Post captured its contents in a screenshot, which can be found below.)
Russell Taylor, Superintendent of Nettleton School District, issued the following statement following backlash sparked by the situation:
"Student elections have not yet been held at Nettleton Middle School for the
2010-2011 school term. The processes and procedures for student elections
are under review. We are reviewing the origin of these processes,
historical applications, compliance issues, as well as current implications
and ramifications. A statement will be released when review of these
processes is complete."

Thank You

Superintendent
Russell Taylor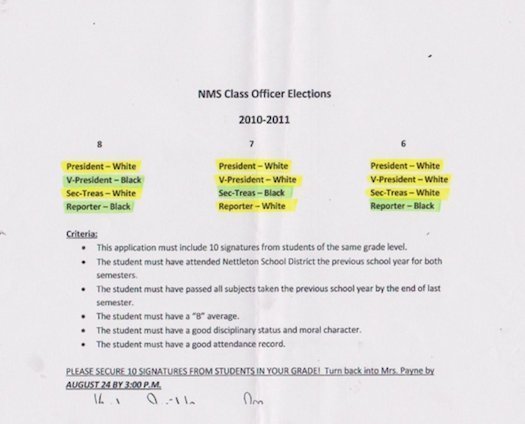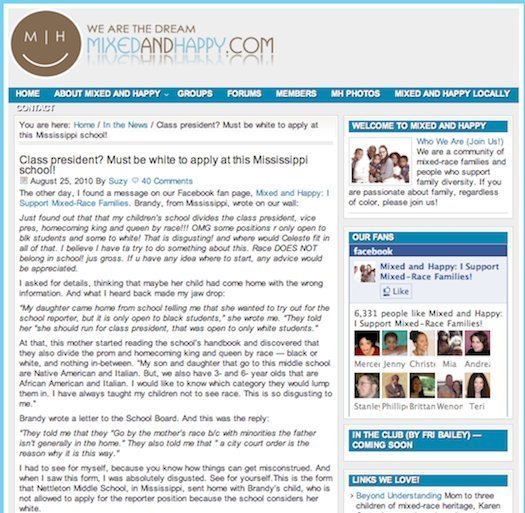 Calling all HuffPost superfans!
Sign up for membership to become a founding member and help shape HuffPost's next chapter