 The broadcast networks will once again be offering minimal coverage of the presidential conventions this year, even as there will be a historic level of digital coverage of the events, the Wall Street Journal reported on Monday.
The cutbacks are part of a trend that has been going on for decades. While the networks used to provide much more ample space to the conventions, they have reduced their offerings to just one hour a night in recent years, meaning that many potentially high-profile speeches might not be seen by a primetime audience. (Barack Obama's 2004 keynote speech, for instance, was strictly C-SPAN and cable territory.)
Now, the Journal's Keach Hagey writes, at least one of the networks, NBC, won't even be doing that. The network has rights to the opening game of the NFL season, which clashes with one of the nights of the DNC. Forced to choose between a completely drama-free political event and the most popular and profitable sport in the country, NBC is going with football and airing two hours of coverage on Thursday night instead. ABC and CBS are also airing three hours of coverage for both conventions — the same amount as they did in 2004 and 2000, but one hour less than they did in 2008.
Of course, it's been a long time since the broadcast networks were the unquestioned focal point of the American viewer. And the explosion in digital technology means that there will be more places than ever where people can turn for convention coverage -- including on the sites of the networks. Moreover, cable news channels will be offering an ample amount of time to the events.
But it's also true that the networks get more eyeballs than anyone else, and still hold a powerful sway. As evidence of that, a New York Times piece on Monday reported that the Romney campaign has hired a former NBC News producer who is helping make the biggest hour of the conventions work more like an hour of primetime broadcast television. The producer has "advised them on how to avoid certain pet peeves of producers, like running long at the top or bottom of the hour, when the networks have to cut away for commercial breaks," the Times' Jeremy Peters wrote.
Before You Go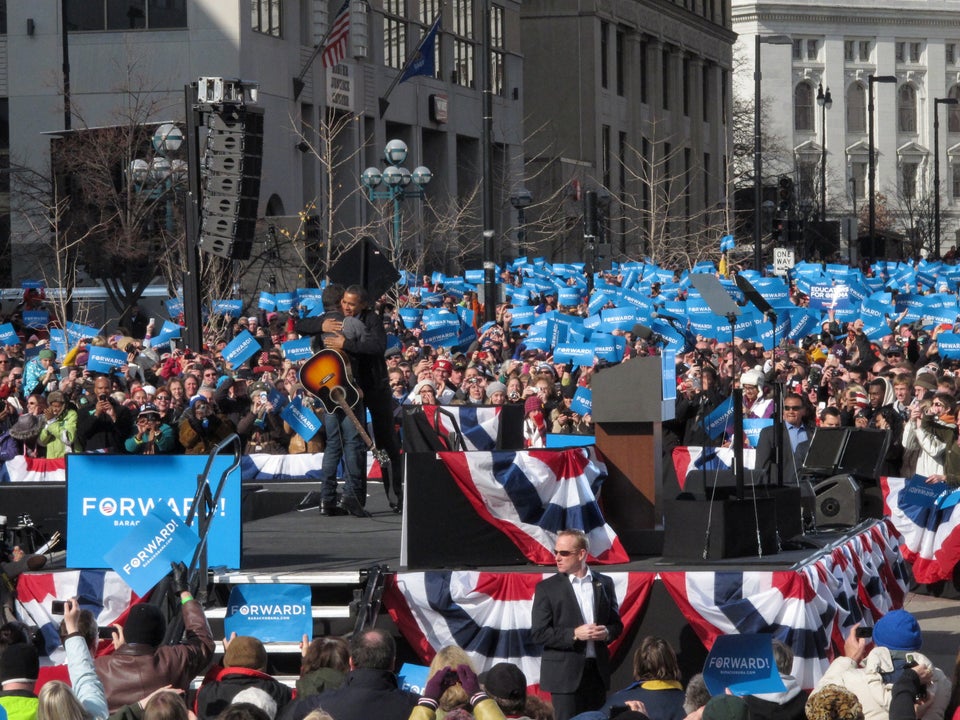 President Obama Campaigns
Popular in the Community