It also notably features the words "fake news," a phrase Trump often uses to undermine reporting with which he disagrees, over the faces of well-known journalists such as Rachel Maddow of MSNBC and George Stephanopoulos of ABC. CNN was the first network to nix the ad, according to The Wrap.
Now, the Trump campaign is responding. On Friday, presidential campaign consultant and — quelle surprise — the commander in chief's daughter-in-law Lara Trump called it an "unprecedented act of censorship in America that should concern every freedom-loving citizen" in a post written on DonaldJTrump.com.
"Apparently, the mainstream media are champions of the First Amendment only when it serves their own political views," she said in a statement.
On Thursday night, Variety noted, Lara appeared on Fox News to promote the campaign.
"It's a great ad and it highlights all the wonderful things that have happened that you don't hear about every day because some people don't watch Fox News," she told host Sean Hannity.
CNN issued its own statement in response to the ad earlier this week, saying that if the inaccurate "fake news" graphic was removed, there would be no problem airing the spot.
"The mainstream media is not fake news, and therefore the ad is false and per policy will be accepted only if that graphic is deleted," the network said.
NBCUniversal and ABC offered similar explanations for their rejection of the ad, per Deadline, citing inconsistency with advertising guidelines as the reason for its removal.
Before You Go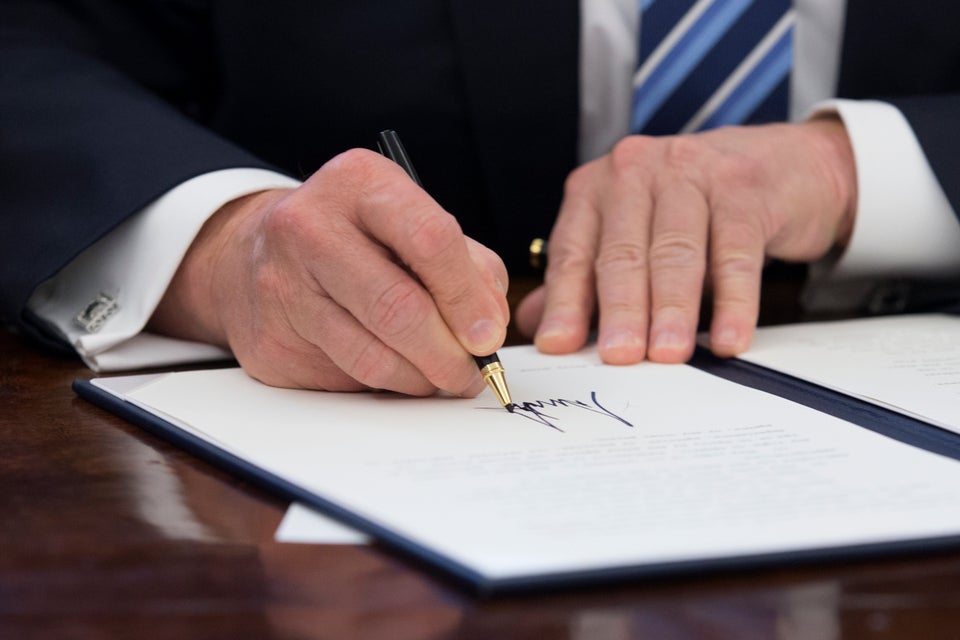 Donald Trump Loves Signing Things
Popular in the Community