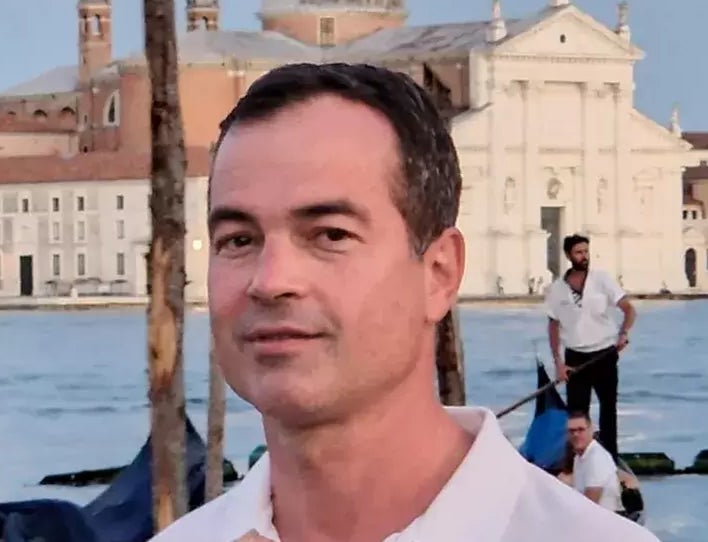 Dr. Devon Hoover, 53, was found dead and wrapped in a sheet in his Detroit home on Sunday. Police say they found Hoover's body in the attic of his residence in the Boston-Edison Historic District while conducting a wellness check. Hoover was found with multiple gunshot wounds to the head, and his death has been ruled a homicide, FOX 2 Detroit reports.
Following a graduation ceremony for new recruits, the Detroit Police Department announced Friday that a person of interest had been taken into custody at 12:15 that morning.
Detroit Police Chief James White told reporters that the person of interest is being held on charges unrelated to the doctor's death, but that preliminary investigation indicates the person and Hoover knew one another. White declined to comment further on the nature of their relationship.
"We're confident this person has information about what transpired," White said in a video shared by local news channel WXYZ. "This was not a random act."
White told reporters that police "have no reason to believe that the community is at any risk."
He declined to comment about any potential motive.
"We've got some theories," he said. "We are happy to have a person of interest who we can question, and we are confident as a policing agency that this person knows something about what occurred."
But he did offer a bit of context about what led to Hoover's welfare check in the first place.
"A member of the family called because he did not show up at an event that he was expected to show up at," White said. "When the officers arrived on the scene, they were quickly concerned about some of the things that they saw, and as a result, they went into the home."
White said he was confident that police will be able to share more information about Hoover's death soon.
Popular in the Community