Last Saturday morning in Central Park, I came across a uniformed male softball team, practicing intently before a game. A grim-faced player jogged out to shag a ball.
"Excuse me," I called, "you wouldn't all happen to be neurosurgeons, would you?"
"Yes, we are," the player said. His eyebrows remained firmly knit and he didn't crack a smile -- the impending game was two minutes away -- but he did kindly direct us to the field where I would find my friend Dr. Joshua Bederson, who heads up the Mt. Sinai neurosurgery department. My 7 year-old daughter and I giggled at the player's gravity as we scampered across the lawn.
En route, we encountered some blue-uniformed Mt. Sinai players. "We're playing over there," pointed number 7, Dr. Andy Hecht.
"What chance do you have of winning?" I asked.
"Zero point zero," said Dr. Hecht, grimacing.
"Good odds," I commented.
Dr. Bederson, the neurosurgeon who recently saved a New York City cop stabbed in the head, had told me about this charity softball tournament over Szechuan fare the previous night. Dinner conversation morphed into a debate about whether or not the sublime fine motor skill coordination possessed by trained neurosurgeons would translate to the gross motor skills needed to hit and catch a ball.
Let me tell you, when neurosurgeons commit to something, they mean business.
Mt. Sinai first played against the Columbia University neurosurgery department. "You're keeping it in the city," I commented.
"Columbia has been known to cheat," teased another doctor, with a wink at the end that belied his words, and left Columbia's sterling reputation unbesmirched.
"We usually win," proclaimed Columbia pitcher Dr. "Goody."
Columbia players had names emblazoned on the backs of their jerseys: "Han Solo," "Angry Passion," and "Deuce" among them.
My daughter asked why the Mt. Sinai players didn't wear names. "It's not what's on the back that matters, it's what's on the front!" exclaimed young Dr. Ted Panov. "We're Team Sinai!" Another doctor pointed out that the Yankees don't wear their names. This befits the founding of the tournament, by a Columbia resident who went to George Steinbrenner in 2004 with an idea for an event, laden with camaraderie and fun, that would make a difference.
"Why do you drink all this Gatorade?" my daughter persisted.
"We want to feel like we're actual athletes," answered Dr. Panov.
I couldn't help but notice that there were only men on Team Sinai, which surprised me. Bederson's wife is a famed neurosurgeon in her own right--and a skier who competed at the national level.
"There used to be more women," Bederson admitted. "It's just become so competitive." Indeed, watching as teams washed around the fields, I couldn't avoid the testosterone-laden alpha-male fumes which ebbed and flowed like an insistent current. Nor have I ever witnessed a sports team playing with more extreme focus. These are men who don't joke around when it comes to competition: they like to win.
Good thing, because they compete with death on a daily basis.
"Phoenix usually wins, they're a very athletic department," Bederson told me, scowling while also smiling at the Chiefy's who waited to play the winners of the Sinai-Columbia contest. Games are four innings long and each batter starts with one ball and one strike, so the round robin turns over quickly. Bederson kept his eye on the Chiefy's, the team from The Barrow Neurological Institute. "They've won the last two tournaments."
The Chiefy's did look professional, in their spiffy red uniforms. They'd brought dolled-up maidens to cheer them on to victory. I haven't seen skirts so short and stacked sandals so high since an episode of Jersey Shore. The attention to detail was admirable.
I trotted over to get a quote from a Chiefy, any Chiefy. They were a tall, toned bunch. Uber alpha-males? "We're looking to complete our three-peat," stated Dr. Fusco, a neurosurgery resident at Barrow.
Team Sinai did themselves proud during the Columbia game, though a slide into second base by Dr. Gologorsky raised the question: was that a Shabbos-approved move? It was not resolved. But in the top of the third inning, score 0-0, Sinai was up and bases were loaded. Sinai batted in two runs. The good Dr. Bederson himself batted in another run.
Columbia joked about stage one versus stage two, a dark inside joke for neurosurgeons, though it seemed to alleviate the sting of 4-0, Team Sinai.
"Sinai dominates Columbia," yelled Dr. Hecht. "That should be the headline of The Huffington Post tomorrow!"
Alas, gallant Team Sinai could not prevail over the illustrious Chiefy's, who took the second game 2-0. Then Ohio State clobbered them 15-1.
But Team Sinai, along with all the other teams, was still heroic. These guys have lives full to overflowing, work days that last sixteen + hours, barely enough time for their families. Yet they're out on a baseball diamond to help kids. It shines as an example of both generosity and professional commitment.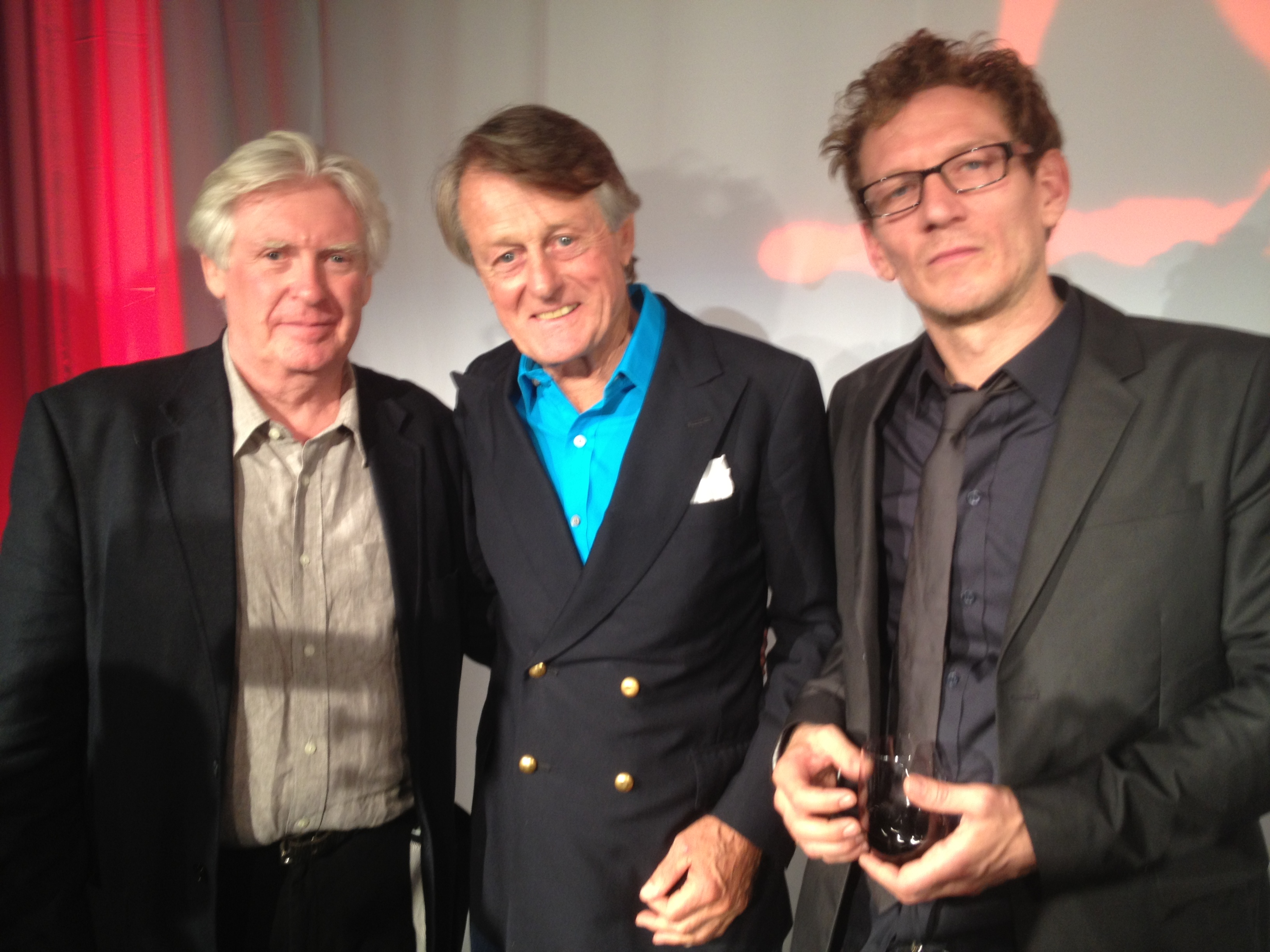 REAL LIFE. REAL NEWS. REAL VOICES.
Help us tell more of the stories that matter from voices that too often remain unheard.