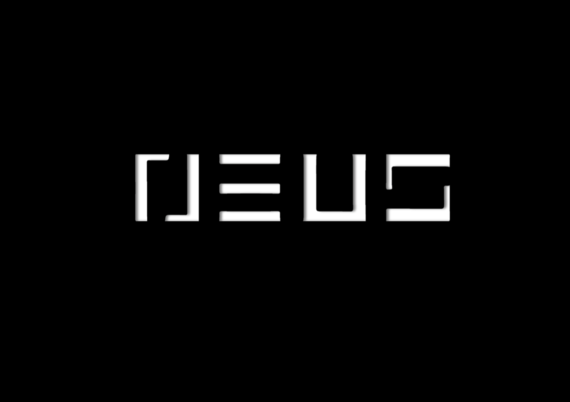 Recently I came into possession of French producer NEUS' most recent EP entitled, Slash Dot Dash. It's not every day that I get excited by an electro-house EP, but Slash Dot Dash was exciting, intense, and easy as hell to put on repeat. Released in April on Tasty, Slash Dot Dash is an electrifying and diverse album that will intrigue electronic fans of all genres.
Much of the thematic and stylistic nuances follow through from one track to the next in this EP. It's a short collection of tracks that relies on subtleties and slow, controlled builds rather than the typical build and drop, build and drop formula we've come to expect in modern house music. This stays true to many of the electronic forefathers in its ability to create tension and dramatic resonance. Not through extremes, but through layered patience and minimal additions.
The EP opens up with a wonderfully analog introduction called "I Don't Want To," a track that has the feel of an 8-bit video game, but the crushing and crunchy distortion of a glitch-punk anthem. Smoothly transitioning between glitchy overdrive and high-pitched pulses, I'm inspired to imagine an almost Jekyll and Hyde duality to the production -- driving home the title "I Don't Want To" is this duality between what these two personalities of this track wishes to be.
"Slash" is a bass-driven glitch track. Where "I Don't Want To" relied heavily on intensity and melodic shifts, "Slash" maintains its futuristic noir theme from start to finish. Heavy distortions and twitch shifts highlighted by a soft and repetitive piano melody that draws beautiful contrast to the driving nature of the track's synth leads.
Following "Slash," is the dark, brooding, and driving "Ban." I will say, without a doubt, that this is my absolute favorite song on the EP. The slow but purposeful build of this track is fantastic, like diving deeper and deeper into the inner-workings of a hatefully possessed supercomputer. It's a song that absolutely needs to be played at the loudest volume appropriate. There's this one especially fantastic moment at the track's climax where the beat drops out to reveal subtle, ambient, background notes that resonate with a liquid-level of reverb that really brings everything to life. There's an echoey woodblock hit at the end that drives home that eerie and sinister vibe, and sends shivers up your spine in the most wonderful way possible.
What I consider to be the most "poppy" track on the album is "Dot Dash" which feels like it's straight ouf of the 90's. The straight up and down kick - snare - kick - snare pattern is groovy and will definitely get you moving. In combination with the funky disco bass and climbing chord progression, this track is a catchy dance hit.
Finally, wrapping up the EP is "Hashtag Stuff;" a composition that would feel right at home alongside the industrial tracks of Nine Inch Nails and Marilyn Manson, with just a touch of refinement. The polished track is probably the most stand out on the album due to it's less distorted and more mastered finesse.
Overall Slash Dot Dash is solid and intriguing collection of music from NEUS, and another impressive release from the team over at Tasty. NEUS is staying busy, and will be continuing to produce tracks not only with Tasty, but also on the Mau5trap label founded by Prog House heavy-hitter DeadMau5. Keep your eyes on his soundcloud page for more releases, I expect big things from Neus in the future.
---------------------------------------------------
Follow Shawn Russell Johnson
IG: @shawnrussellphoto
Facebook: https://www.facebook.com/ShawnRussellJohnson/
Calling all HuffPost superfans!
Sign up for membership to become a founding member and help shape HuffPost's next chapter