If Rube Goldberg were commissioned to design the facade of a building, we imagine the result would look something like this.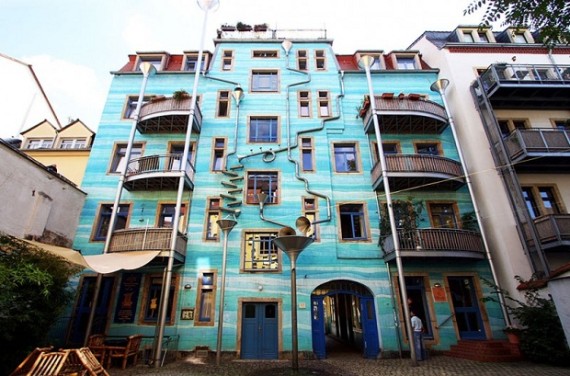 Located in the heart of Dresden's artsy neighborhood Neustadt Kunsthofpassage lies this gem of an architectural feat. It's a tall, notably blue building imagined by Christoph Roßner, Annette Paul, and Andre Tempel that functions as a multi-story musical instrument. That's because instead of traditional gutters, the trio of clever artists opted to give the structure an intricate system of funnels, arranged in a series of zigs and zags that ultimately produces the faint sounds of music when it rains.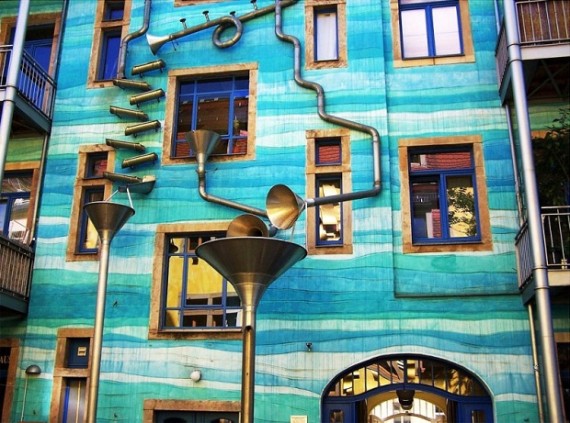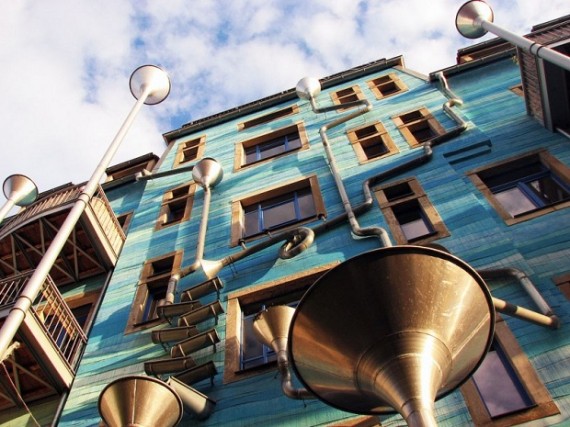 This is but one of the quirky building designs housed in Neustadt Kunsthofpassage. Scroll through the images below and let us know if you'd like your brick townhouse transformed into something more whimsical in the comments.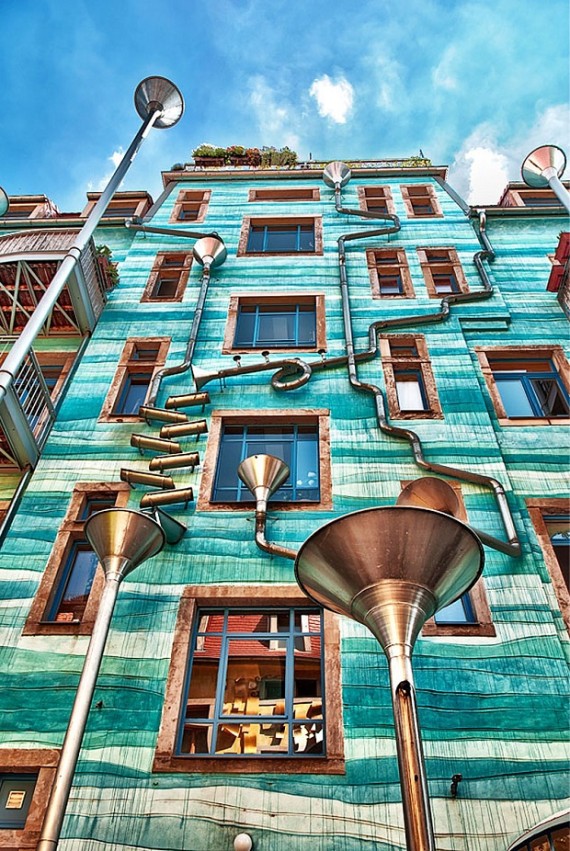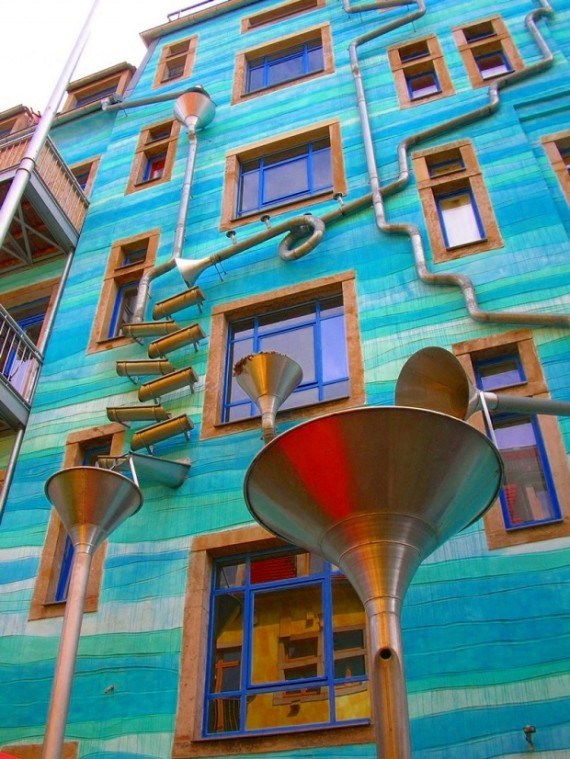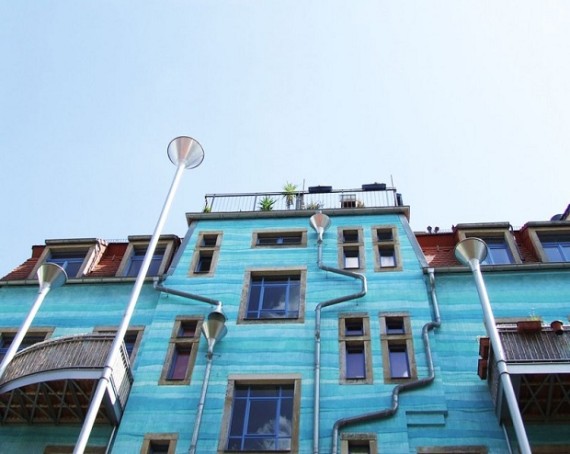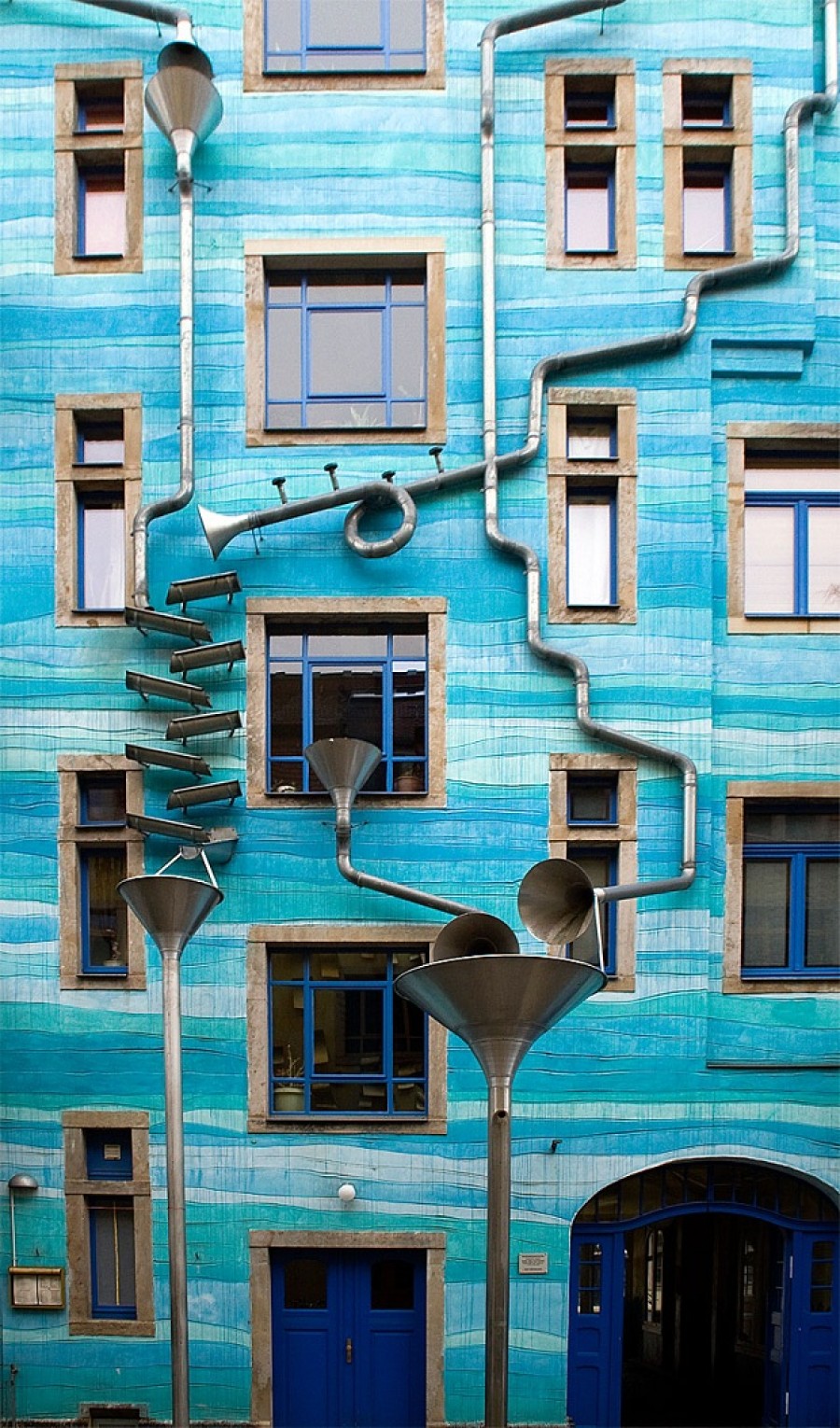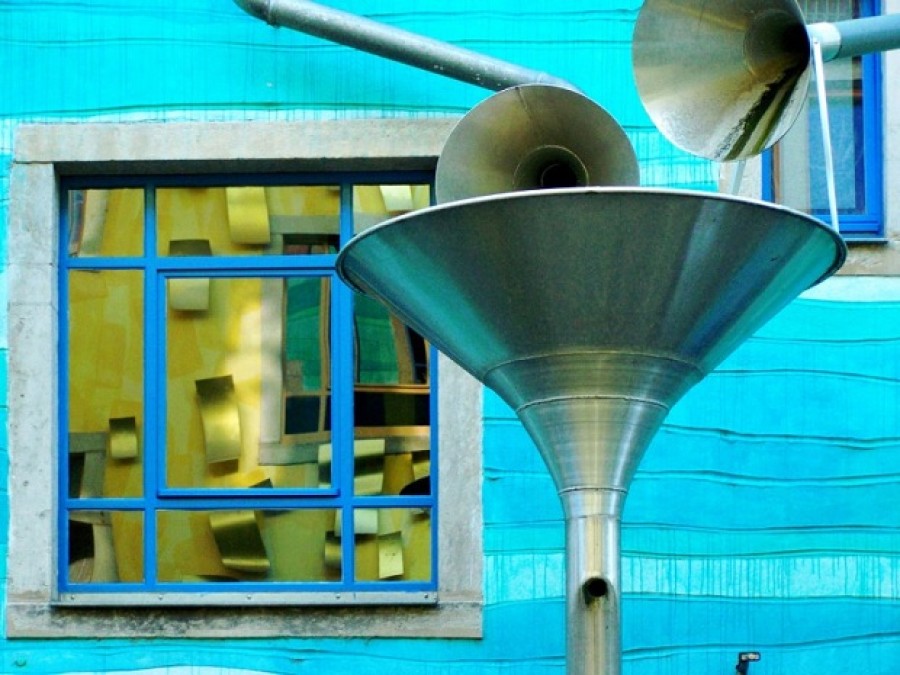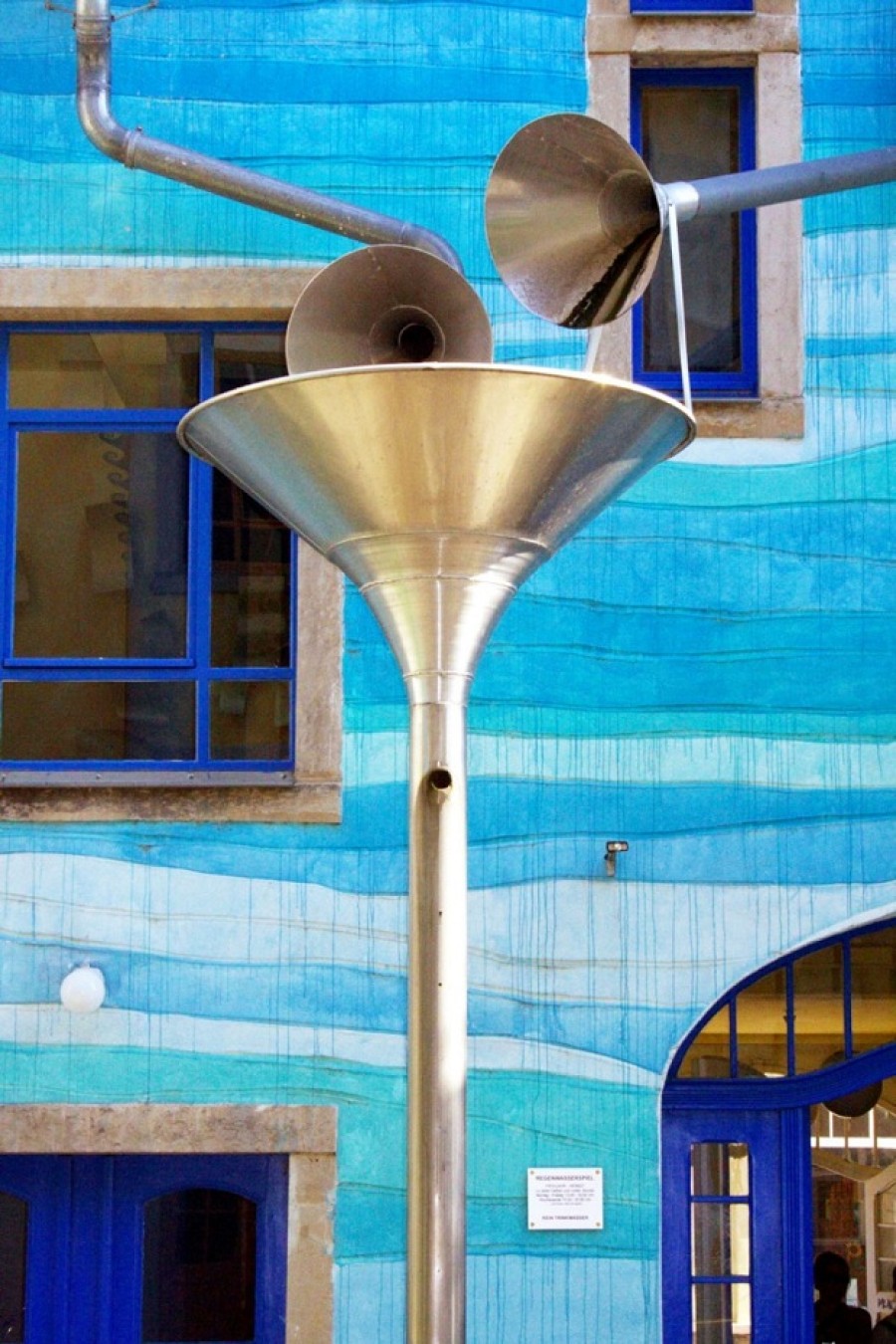 Related
Popular in the Community