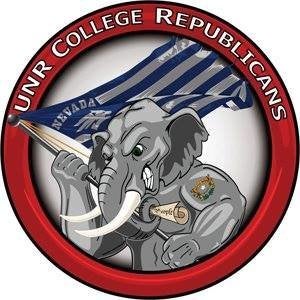 A University of Nevada chapter of the group College Republicans told members on Thursday to exploit a loophole in caucus rules that would allow them to participate in Saturday's Democratic caucus.
University of Nevada, Reno, College Republicans told members in a statement to "capitalize on, if they see fit to," rules that would let them participate in the Democratic caucus on Saturday -- and in the Republican caucus on Tuesday. 
"Asking individuals to participate in both is not a normal activity but it is also not illegal; nobody will get arrested," Miranda Hoover, president of the College Republicans chapter, said in a statement. "I am hopeful that the loophole will be fixed in 2020 and while I will neither endorse nor demean the act of Republicans taking part in both caucuses, but it is important for this issue to be recognized."
The group cited an article by political columnist Jon Ralston that explains the rule quirk. A person who registered as a Republican by Feb. 13 could show up at a Democratic caucus on Saturday, switch party allegiance and participate -- and still take part in Tuesday's GOP caucus. Democrats allow same-day registration; Republicans use voter rolls with the Feb. 13 cutoff, so a switch to the Democratic side this weekend wouldn't affect the ability to participate in the GOP caucus, according to Ralston's article. 
"We are not advocating for any specific candidate -- just pointing out the loophole and the ability to participate," Hoover told The Huffington Post.
Hoover, in her statement, said: "With so much at stake in our country, we can not sit on the sidelines. There is a burning desire for new leadership and the Republicans have the vision for the next generation. When put head-to-head: Democrat vs Republican, Socialist vs Free Market, we know which candidate will prevail."
Ralston wrote that Republican activists were spreading the word that fellow conservatives could participate in the Democratic caucus. 
UPDATE: 10:50 p.m. -- Not all Republicans are on the same page in Nevada, however.
The University of Nevada, Las Vegas chapter of the College Republicans condemned the Reno chapter's statement about the Democratic caucus. 
"The UNLV College Republicans strongly denounce the actions of the UNR College Republican president, Miranda Hoover, to subvert the electoral process during the Nevada caucuses," said Julian Batz, president of the UNLV chapter. "As a millennial Republican I expect more from my counterpart, and would hope that both the Nevada Democratic and Republican Parties will take steps to ensure that Miranda's malevolent efforts are not tolerated."
Calling all HuffPost superfans!
Sign up for membership to become a founding member and help shape HuffPost's next chapter