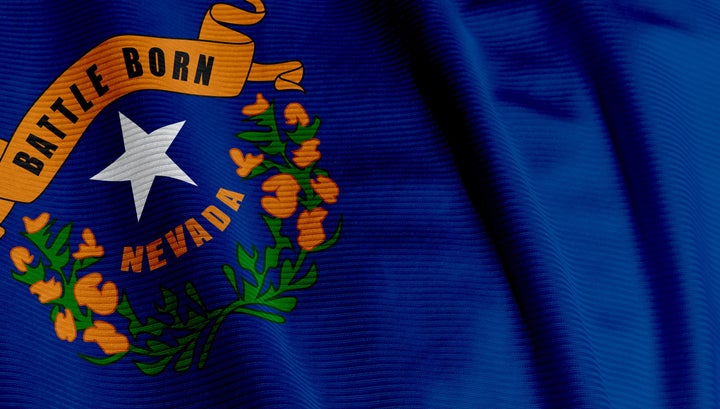 A progressive candidate running for district attorney in Clark County, Nevada, was defeated in his primary Tuesday night, another setback after a wave of losses in California last week for the movement of reform-minded prosecutors being elected around the country.
Robert Langford, a longtime criminal defense attorney who ran a campaign pledging reforms to the district attorney's office, was defeated by incumbent DA Steve Wolfson, who was seeking his second full term. Both men are Democrats and because they were the only two candidates running on the ballot and Wolfson captured the majority of votes, the district attorney wins another term.
Langford conceded to Wolfson on Twitter on Tuesday night:
Activists are spending millions of dollars to oust hard-line local prosecutors around the country and replace them with criminal justice reform advocates. They are hoping to replicate what is happening in cities like Philadelphia, where District Attorney Larry Krasner, a progressive firebrand, is reshaping the city's criminal justice system with the goal of ending mass incarceration.
Langford had received the endorsement of the Color of Change political action committee, a group focused on electing reform-minded district attorneys around the nation and mobilizing black voters to help make that happen. Langford campaigned on ending the cash bail system, sealing or expunging records for individuals with non-violent convictions to help them better move on with their lives, and shifting office resources away from the pursuit of capital punishment.
Incumbent Wolfson did not go so far as Langford in pledging to end cash bail practices in the county, but he was involved in a committee to develop a risk-assessment program that he says gives judges more leeway in deciding whether a defendant should be caged or released without bail while waiting for trial. He also defended his office's pursuit of the death penalty in murder cases while also saying that the office had reduced the number of capital punishment cases it does pursue. He'd been criticized over a March report in the Las Vegas Review-Journal that he had not pressed charges against an aide who stole more than $40,000 from his campaign in 2014. Instead, the aide was allowed to repay the money she had taken, according to the newspaper. Langford entered the race for Clark County DA a day after the report came out.
Prosecutors are among the most powerful agents in the American criminal justice system. They have complete and unrivaled access to the evidence that can determine a person's guilt or innocence, and broad powers over how seriously to take a charge against an individual and how aggressively to pursue a case. 
HuffPost is committed to covering the role of elected prosecutors in America's criminal justice system. To reach Matt Ferner with tips or story ideas, email matt.ferner@huffpost.com.
REAL LIFE. REAL NEWS. REAL VOICES.
Help us tell more of the stories that matter from voices that too often remain unheard.