The GOP race now turns to the Nevada caucuses on Tuesday -- which are notoriously difficult to poll, and where, apart from a Trump lead in some surveys, no one has a really good grasp of the race.
A CNN poll released earlier this week found the reality television star leading the field with a whopping 45 percent support among likely caucus-goers, up seven points since last year. It also showed Sen. Marco Rubio (Fla.) and Sen. Ted Cruz (Texas) with 19 percent and 17 percent support, respectively, among likely caucus-goers. The poll mirrors the current state of the race, nationally and in early primary states like South Carolina, which is transitioning into a long, drawn out race between the three candidates.
But there simply hasn't been much polling of the state. One Democratic pollster pointed to problems that cropped up in Saturday's Democratic caucus as a reason why they had not polled Nevada. Add to the mix that officials there do not have a lot of experience with the caucus system -- it was first employed in 2008 -- and you have a recipe for some surprises after the votes are tallied on Tuesday.
Nevada journalist Jon Ralston summed up the difficulty by tweeting a comparison of the 2012 race:
Trump, however, appears confident in his lead there. The billionaire businessman has not scheduled any campaign events in Nevada this week, nor does he seem to be planning on rallying there this weekend. His only scheduled event, for now, in Nevada will take place the day of the caucuses.
He also hasn't spent much money in the state -- committing just $400,000 on TV ads ahead of Tuesday's Republican caucuses.
Rubio's early childhood in Las Vegas and his strong ties to the state's Mormon community (the senator later converted to Catholicism) may give him an advantage over Cruz, who has had more success with evangelicals. The Texas senator, meanwhile, has been making a play for the Cliven Bundy vote -- the Nevada rancher who faces charges relating to his role in a 2014 standoff with federal authorities. In an ad this week, Cruz vowed to sell off or give away all the state's public lands -- including its national parks, forests and monuments.
Cruz has also made an effort to appeal to libertarian-minded voters in Nevada. Earlier this week, he announced the support of Carl Bunce, who previously served as a senior adviser to Sen. Rand Paul's (Ky.) presidential campaign, and as former chair to Ron Paul's presidential bids in Nevada.
Given Trump's large lead, however, Cruz and Rubio may be putting more of a focus on the host of primaries that will take place March 1, known as Super Tuesday. Rubio, for example, is still holding rallies in Nevada on Sunday and Monday. But he is also making stops in between in Tennessee and Arkansas.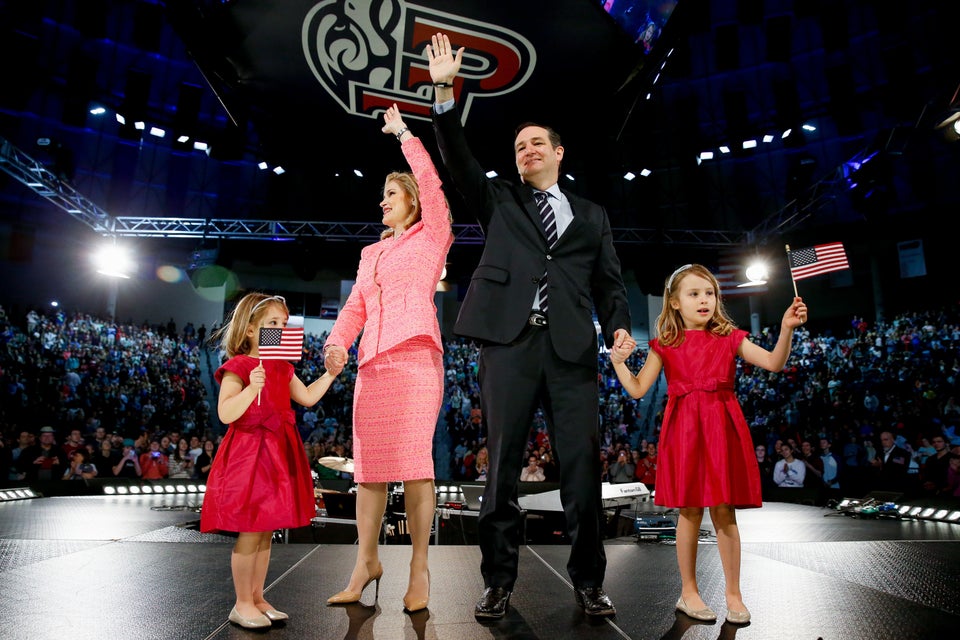 Declared 2016 Presidential Candidates
Popular in the Community