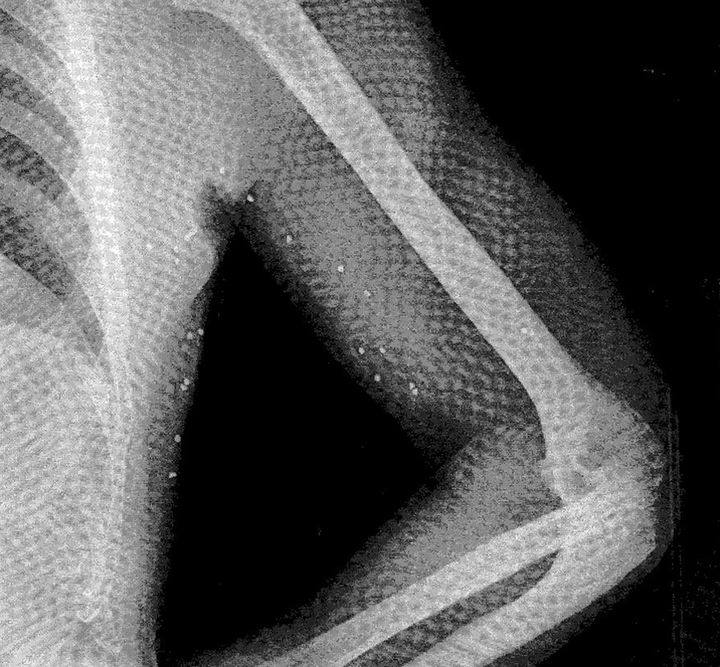 WASHINGTON -- Last year, a trainee officer shot and killed a handcuffed inmate in a Nevada prison, then blamed another inmate for the death. Since 2012, Nevada Department of Corrections employees have fired more than 123 live rounds. But we don't know how many of those shots injured inmates, because Nevada refuses to tell us.
For this week's Highline story, I detailed injuries that inmates claim to have suffered as a result of Nevada's policy of allowing officers to bounce 7 1/2-birdshot off the ground to break up serious fights. One inmate, an alleged bystander, was permanently blinded. Another sent his attorney a bag of dozens of birdshot pellets he dug out of his skin. On April 21, an officer at Ely State Prison shot at inmates who were ganging up on one inmate. Five inmates not involved in the fight whatsoever were hit by birdshot, one in the eye. His family has worried he, too, is going blind.
In August, I filed a public records request asking Nevada to provide me the number of inmates injured by a gun fired by a NDOC employee between 2010 and 2015, as well as the reports showing what happened. The state refused, in part on the basis that "critical incident data is confidential and cannot be released." But under the law, "when the requested record is not explicitly made confidential by a statute" -- which is the case here -- "the government bears the burden of showing that its interest in nondisclosure clearly outweighs the public's interest in access." (A Nevada spokesperson did not provide comment for this story.)
Do taxpayers have a right to know if a taxpayer-funded entity is taking action that leads to injury of inmates in their care? I think so. Taxpayers are also responsible for costs if these inmates win lawsuits. Additionally, even if this information is confidential, the Nevada Public Records Act says that the government cannot deny an entire record if they are able to redact confidential information -- for example, medical details. (A Nevada spokesperson also declined to comment on how many inmates have lost their sight as a result of birdshot, citing medical privacy laws.)
But that's not the only information that Nevada has not provided. Under NDOC policy, use of force or the aftermath is supposed to be videotaped. One inmate who witnessed the death of that handcuffed inmate, Carlos Perez, told me, "the pictures and video will shock you with the amount of blood." In October, I filed requests for video and photographic evidence for three alleged shootings that are a matter of public record -- because the inmates have filed lawsuits -- and which I do not have reason to believe are still under investigation. Because they are already the subject of public legal proceedings, there is no inmate privacy interest at stake to be claimed by the government. Nevada acknowledged my request, but I haven't gotten a response since.
Nevada also refused to tell me whether any disciplinary action was taken against the three officers sued by Perez's family over his death, saying that "employee disciplinary records are specifically exempt for disclosure."
Prison reporting is always going to be challenging. Earlier this year, I ran into multiple roadblocks during the months we spent reporting on the experiences of youthful inmates held in the adult prison system in Michigan. Although I was permitted to interview inmates, I was forbidden to bring a camera or recorder, and the state attorney general's office issued (and later withdrew) two subpoenas for my handwritten notes. Michigan also asked me for more than $76,000 so it could fulfill my routine reporting requests, because information is organized in ways that make it difficult to search.
Some states have security exemptions that prevent journalists from disclosing the inner workings of prisons. Officials can claim that releasing the details of their force policies would allow inmates to exploit them for criminal gain, for example. But secrecy also can breed mistakes or misconduct, and if force is being used, there needs to be a level of transparency. It's been over a year since Perez was shot, and the attorney general is still investigating. NDOC told me that no records can be released about that case while the investigation is underway. Perez's own family said they didn't find out he was shot until they went to the funeral home.
Nevada has asked independent corrections experts to examine its force practices, including the use of birdshot. Those experts found problems -- including that birdshot has injured three staff members -- and urged Nevada to phase out its use entirely. The NDOC refused. The Nevada Department of Corrections wants the public to believe it knows how to handle guns in its facilities, and that the practice is necessary to protect the safety of inmates and staff.
But they won't release the records to prove it.
Calling all HuffPost superfans!
Sign up for membership to become a founding member and help shape HuffPost's next chapter