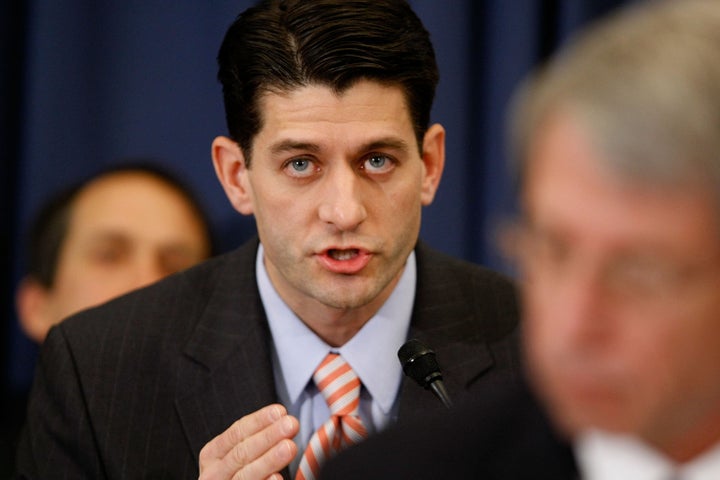 Medicare is not just any program. It's a program that saves lives and helps older Americans stay healthy. Since 1965, the Medicare system has successfully and efficiently provided millions of seniors in Nevada and across the country with the quality health services that they have paid for all their working lives. In addition to Social Security, the Medicare program is one of the most important social safety nets this country has ever known.
Unfortunately, 47 years after Medicare's creation, the program is under assault by Washington politicians who don't understand just how much Nevada's senior citizens depend on these guaranteed healthcare benefits.
My opponent in the campaign for the United States Senate is one of those politicians.
On April 15, 2011, then Congressman Dean Heller voted for a budget proposal put forward by Wisconsin Republican Congressman and now vice-presidential candidate Paul Ryan that would essentially end Medicare.
Then, on May 25, 2011, following his appointment to the U.S. Senate after the resignation of Senator John Ensign, Heller had the opportunity to vote for the proposal once again. Not only did he take that opportunity, he relished it. He said he was "proud" to be the only member of Congress that voted for the Ryan plan twice.
Why is that significant? Because according to the conservative, pro-business Wall Street Journal, the Ryan budget proposal would "essentially end Medicare" and turn the program over to the private insurance industry.
Heller's proposal would end guaranteed benefits for seniors by providing a voucher to buy insurance on the private market. This would make the system less efficient and more expensive for older Americans compared to traditional Medicare. In fact, while health care costs would increase for all those who receive vouchers, the vouchers would not increase in value to keep up with the costs.
Independent analysts such as the Center on Budget and Policy Priorities have shown that this plan would dramatically increase the average premium for Medicare beneficiaries in Nevada and across the country. According to the non-partisan Congressional Budget Office, the increase would be approximately $6,000 a year for the same coverage they currently receive under Medicare! The average senior on Social Security receives nearly $15,000 a year in benefits, $6,000 is almost half the income many seniors live on. If the Ryan-Heller budget became law, where would our seniors find the additional $6,000 to pay for their health care? To add insult to injury, if Ryan and Heller had it their way, seniors in Nevada would also have to pay $15 million more for prescription drugs starting this year.
Some politicians and so-called fact checkers claim the proposal I just described doesn't technically "end" Medicare. They are wrong. The seniors' healthcare system that Senator Dean Heller proudly voted twice to implement is unrecognizable to the Medicare program that Nevada seniors depend on today.
Instead of relying on guaranteed benefits to take care of their healthcare needs, seniors would be at the mercy of private insurance company bureaucrats who for the first time would be allowed to come between patients and their doctors.
Seniors would be forced to pay thousands of dollars more a year for the coverage they are already receiving. And if the voucher doesn't cover the service and you can't pay? Tough luck. You're on your own.
You can call that Medicare if you want -- but that's not the program created 47 years ago.
The reality is that Senator Heller's plan terminates the Medicare program and creates a whole new system where private insurance companies are in charge.
Just because some people claim that Atlantic City is like Las Vegas, that doesn't make that town in New Jersey anything close to the Entertainment Capital of the World.
I oppose Senator Heller's plan, but I also recognize that we need to take actions to address the long term solvency of the current Medicare system.
We must make improvements to strengthen the program like reducing waste, fraud and abuse in the program; saving billions of dollars in administrative spending by adopting forward thinking measures like electronic records; allowing Medicare to negotiate drug prices just like the VA does, allowing the re-importation of prescription drugs, and actively promote accountable care organizations that integrates coordinate health care services.
Republicans and Democrats must work together to implement common sense solutions to save the program.
However, what we must not do is dismantle the system altogether, while keeping the same name and pretend that's Medicare. Ending Medicare is not something to be proud of.
Calling all HuffPost superfans!
Sign up for membership to become a founding member and help shape HuffPost's next chapter