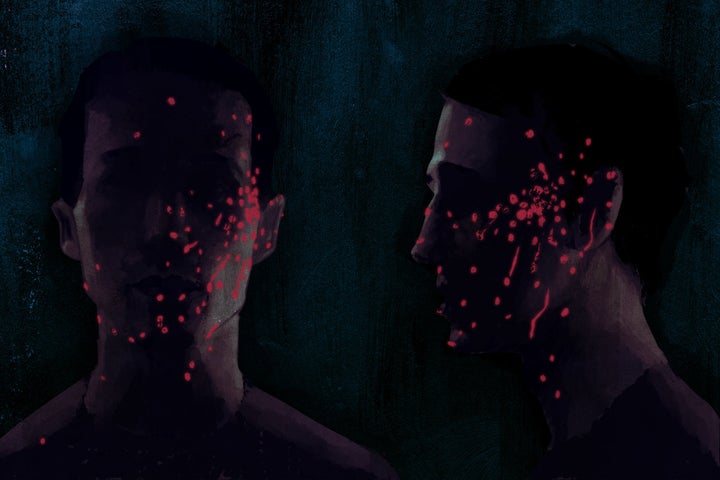 Nevada prison guards routinely shoot the people they are guarding, not in a rare and unfortunate case where a guard's life is at risk, but as a matter of policy aimed at keeping the prison system under control.
That's the startling finding of a new investigation published in HuffPost's Highline by reporter Dana Liebelson. "Throughout the state, on average, officers fired a live shotgun round once every 10 days between Jan. 1, 2012, and June 26, 2015, not including warning shots," Liebelson writes, citing the Nevada Department of Corrections.  
This is not normal. Throughout the course of the investigation, Liebelson was able to find no other state that uses shotguns as a routine method of discipline or control within their institutions. Nevada, for its part, claims that the practice is non-lethal, and that it trains its guards to skip their shots off the floor rather than aim directly at prisons. Make of that what you will: Last year, an inmate was shot to death with his hands cuffed behind his back. No one has faced charges.
It's happening in Nevada because state lawmakers there are eager to imprison large numbers of people, but unwilling to pay for the guards needed to watch them.
It's also happening in Nevada because that's where George Sumner went. A beefy former boss of the notorious prison in San Quentin, California, Sumner was a warden in a very different time and place -- the late 1970s and 1980s. Times changed in California, and the state phased out the use of firearms as a discipline tool, but Sumner went to a state that welcomed the old-school approach: Nevada, where Liebelson traces his role in implementing gun rails in the states' prisons.
The courts have so far failed to stop Nevada's brutal system. Lawsuits might eventually drive up its cost enough to get the attention of taxpayers. But before it gets to that, Nevada Gov. Brian Sandoval, who has presidential ambitions, should just do the right thing: Stop shooting at inmates as a matter of policy. Just stop.
And if you insist on locking up a sizable portion of the population, give prison guards the resources they need to do their jobs safely.
Calling all HuffPost superfans!
Sign up for membership to become a founding member and help shape HuffPost's next chapter