Nevada's Secretary of State says her office believes 21 noncitizens could have voted in the state in the 2016 election.
Secretary of State Barbara Cegavske (R) released the information Wednesday after she accused the state's Department of Motor Vehicles last week of accepting voting applications from people who provided documents indicating they were not U.S. citizens. The DMV director responded to the letter by noting that federal law requires the department to provide applications to anyone who applies for or renews a driver's license, and that it's the responsibility of the Secretary of State's office to certify the eligibility of voters.
In her Wednesday statement, Cegavske acknowledged the DMV had actually assisted her office in identifying potential illegal votes. In March the department provided a list of just over 100 people who had registered to vote while also providing evidence at the DMV they weren't citizens.
"After determining that 21 individuals from that list voted, this information was given to investigators with the Secretary of State's office," said Cegavske's office in a statement. "Based upon the information obtained to date we have evidence that three non-citizens illegally registered and voted in Clark County in the last election."
However, the office did not provide definitive proof of voter fraud.
As of March, there were 1,475,910 active voters in Nevada. In Clark County, where the three non-citizens are alleged to have voted, there are 1,022,664 active voters. Democratic presidential candidate Hillary Clinton defeated her GOP rival, Donald Trump, in the state by 27,202 votes.
Cegavske's accusations of fraud seemed to catch some state officials off guard. Gov. Brian Sandoval (R) said this week he hadn't seen the evidence she was referring to and Joe Gloria, registrar of voters in Clark County, told the Nevada Independent he was unaware of a voting fraud probe. Cegavske said in January that there was no evidence of illegal voting in the 2016 election.
Before You Go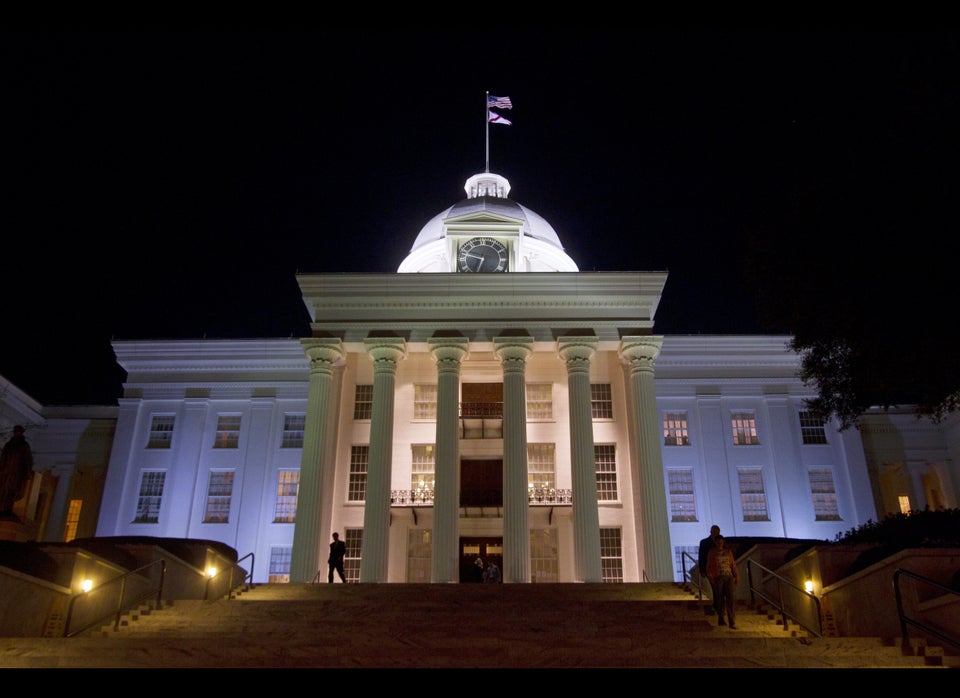 U.S. State Capitol Buildings
Popular in the Community