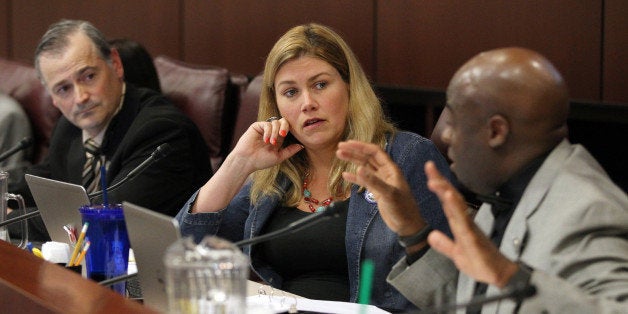 A Nevada state Senate committee has introduced legislation that would eliminate early voting on Sundays and restrict counties' abilities to set their own voting hours, in the latest move to reshape how elections are held in the state.
Senate Bill 433 was introduced on Monday by the Nevada Senate Committee on Legislative Operations and Elections. Under the terms of the bill, voting on Sundays during the early voting period ahead of next year's elections would no longer be allowed, and counties would no longer be able to keep their polls open beyond 7 p.m. Previously, polling sites in areas like Clark County, which contains Las Vegas, had kept polls open until 9 p.m.
State Sen. Patricia Farley (R), who chairs the committee that introduced the early voting legislation, and state Sen. James Settelmeyer (R), the committee's vice chair, did not respond to a request for comment from The Huffington Post about why they introduced the bill.
If the law passes the Republican-controlled state legislature and is signed by Gov. Brian Sandoval (R), Nevada would remove itself from the group of nine states -- Alaska, Illinois, Ohio, Maryland, California, Florida, Georgia, Nevada and Massachusetts -- that have Sunday voting or that leave it up to county clerks to choose whether facilities will be open on Sundays.
Yvanna Cancela, the political director of the Culinary Union 226, which represents more than 55,000 employees on the Las Vegas strip and at the city's airport, called Senate Bill 433 an intentional effort to suppress the votes of the union's members.
"This is a deliberate attempt to make it harder for people to vote, and specifically in Nevada, in Las Vegas, where there is a 24-hour economy, it is not like in other cities where most people work 9-to-5 jobs," Cancela told HuffPost. "If you look at our people, like the gaming industry workers, this would dramatically affect their ability to vote based on their work schedule."
State Senate Minority Leader Aaron Ford (D) told HuffPost that the bill to restrict early voting hours struck him as "problematic" and a "direct attack" on African-Americans who go to vote on Sundays with their church, a tradition known as "Souls to the Polls."
"We've seen around the nation efforts to curtail the opportunity for disadvantaged individuals and minorities to vote, and Sunday is one of those examples," he said.
Ford also said that restricting the operating hours of early voting locations would infringe upon the "fundamental rights of lower-income individuals who work different types of hours" in Nevada.
"If a county or a municipality wants to expand the hours to accommodate those individuals, they should be allowed to do so, and our state shouldn't be in the way of a free, fair and accessible election," Ford told HuffPost. "This is a nationwide trend from Republicans to pick who their electors are."
The bill is a part of a wave of election-related legislation pushed by the Nevada GOP since November, when the party took control of both chambers of the legislature and the governorship for the first time since 1929. A different bill is advancing that would require a piece of government-issued photo identification to vote. Other bills aim to grant state officials the authority to terminate the registrations of voters who "may not be citizens."
Republicans have said the legislation is meant to keep undocumented immigrants from voting and to maintain the integrity of the election process, while Democrats say such bills are intended to suppress the votes of minorities.
In a speech to the Sun City Anthem Republican Club in Nevada on March 14, Roberson said there would be "a lot of things we're going to do with election law, aside from voter ID."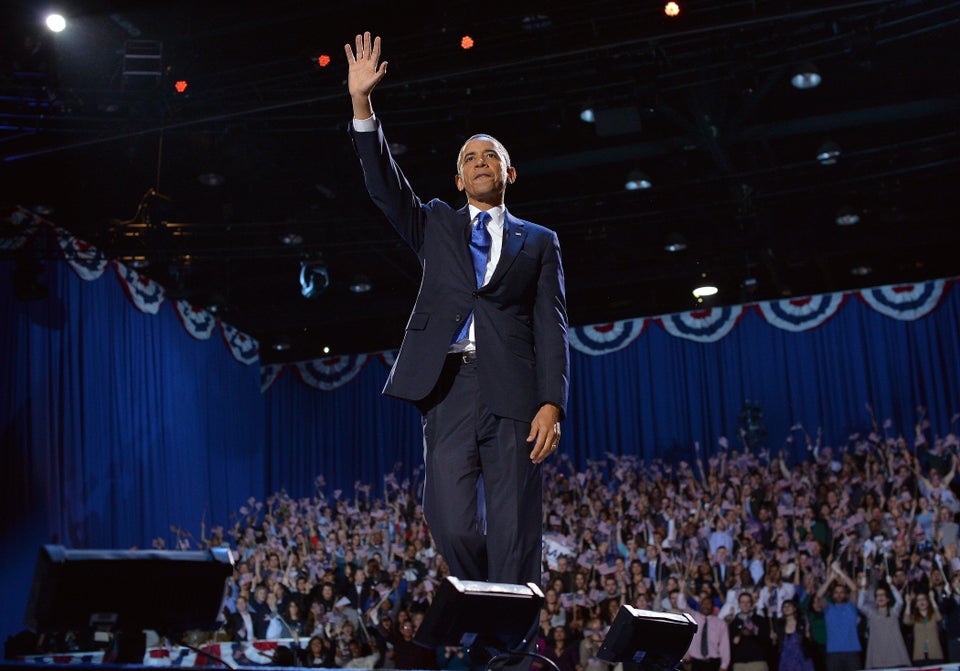 100 Years Of Election Night Winners
Popular in the Community