"Today, in the social media heavy world, I always advise new business owners to ignore what they see on social media that leads them back to self doubt and questioning. Rather than wasting time wondering how you can be more like someone else, focus on yourself, if you have faith and persistence, you just have to keep on putting one foot in front of the other."
I had the pleasure of interviewing fitness professional, Ashlee Carignan, Owner and Master Trainer of PWA- Pilates With Ashlee, a boutique studio in the heart of LA. PWA has been published several times now, as "One of LA's Best Kept Secrets," and we continue to shine! PWA has had quite a few achievements this year, but there's one that allows PWA to stand out as a studio. We were awarded by YELP, acknowledging PWA as one of "Their Best Reviewed Businesses."
Thank you so much for doing this with us! What is your "backstory"?
Thank you Yitzi for having me! It all started 10 years ago when I was working at Vidal Sassoon in Beverly Hills and became quite good friends with Vidal's daughter, Eden. She had one of the first Pilates group class studios in LA on Wilshire and Gail and I remember having to book my entire month out because you could not get into a class there! I knew after one session that this was what I wanted to invest ALL my time in, and researched how I could become an instructor.
I've been into fitness my entire life- I grew up playing competitive soccer, making all Division 1 teams and playing at the age of 15 for the Olympic Development Program for the state of Minnesota, but it wasn't something I wanted a career in, it was something I just happened to be very good at. I was always creative and "different," for lack of a better word growing up. I never fit in with the mainstream kids, except for when I was playing soccer. When it came down to it senior year of high school, I decided this wasn't my path and went to The Art Institute of Chicago instead, leaving my sporty life behind.
College was a big blur. I was 18, living in a major city and living on my own. Working on the side for extra money to help pay for my bills and extracurricular activities, none of which included any sports or fitness. I graduated college with a Marketing & Business degree in 2 years instead of the normal 4 year degree, at 20 years old and had no idea where I was going or what I wanted to do. I did some side jobs in PR but I decided to stay in retail and work my way up to management. It's funny because I always seemed to have issues with management and following the rules. I figured if I was doing my job and doing it well, then get off my back right? My father growing up would always tell me, "Ashlee one day you're going to own your own business because you don't like to listen to other people." I didn't listen to him either, and now here we are HA!
I moved to LA in 2007 with hopes of finding myself and getting out of a nasty drinking and drug fueled life in Chicago. I was your typical LA stereotype, packed a couple suitcases, withdrew the little money I had and got into my car and drove there. A couple years into living in LA, is when I started managing at Vidal Sassoon's and my pilates career started. Also at this time, I met my future husband, who was incredibly supportive of my pilates practice and helped me figure out where to start with becoming an instructor. I spent an entire weekend researching the ins and outs of the pilates world- how much would I make? How much did it cost to be trained? How would I use these tools? I spoke with several instructors and got their advice on how they launched their careers. It wasn't until a client of Sassoon's came in, who I knew owned her own studio, and I asked her if we could have a cup of coffee while I picked her brain about getting into pilates. She agreed, and during our coffee she looked at me and said, "I see the same passion I had when I was your age, I would love to train you for free in exchange for you working at my studio." And this is where it all began.
I apprenticed with her for a year and a half during which time I was growing my client base. I worked with her for several years through my engagement and moved to Austin after getting married. My years in Austin are what I call "the dark ages of Ashlee". Anything that could have gone wrong went wrong, the relationship I had with my husband became strained, my grandfather passed, my father had a stroke, and all the while I tried to maintain and grow my pilates practice in a new city alone. I had no support system there. Eventually, the loneliness turned into an opioid addiction. At first I used it to cope and survive the day to day, and eventually my body became dependent on it and I was no longer in control. To sum it up, my marriage ended and I was shipped off to rehab.
This was a huge cross road for me, I was 30 years old, divorced and sitting in rehab in Newport Beach, CA. I really believe that once you hit the bottom, and I mean rock bottom, there is no where else to go but up. So I knew that I could either let all of these things in my life beat me, or I could find the strength inside to lift myself back up and start my life again with a clean slate- except this time, bigger, better, and stronger. And that's exactly what I did. I am not sure where the power and strength came from, and when I look back I can't believe that this happened, but I wasn't going to waste my talents and my love for pilates. I am not the typical story- a girl who was dealt a bad hand, which most people would just take on and not turn it around for themselves. I am not most people, there is a fire inside me and a drive that I have never seen in anyone else. That fire comes from trying to prove to people that I am worth something and that just because I look different and I am tattooed that I am a degenerate. My whole life has been about trying to prove to people and myself that I am good enough.
What I have built for myself, I could not be more proud of. Every goal I have set for myself I have achieved and then some. One of the most challenging goals I've ever had was expanding my studio this year. I made the decision that with expansion, why not go all the way and brand myself and PWA. So far, we are 11 months in and I believe we are 85% of the way there. When I really sit back and think about the accomplishments of the last 11 months, it almost makes me want to cry with happiness. I never knew I could make my dreams into reality. I am living my dream, every single day, and it feels amazing. I encourage everyone to evaluate and list your goals, so you can really see it, sometimes it's hard to see the big picture when it's not right in front of you. From doing that, you can really start to create your building blocks and path as to how your going to achieve these goals, which ultimately become your reality. I truly believe you can make anything happen- sometimes your worst ideas are your best ideas. What may seem impossible, necessarily isn't, there is always a way to make something happen, it's about finding out how to start that's the ultimate challenge.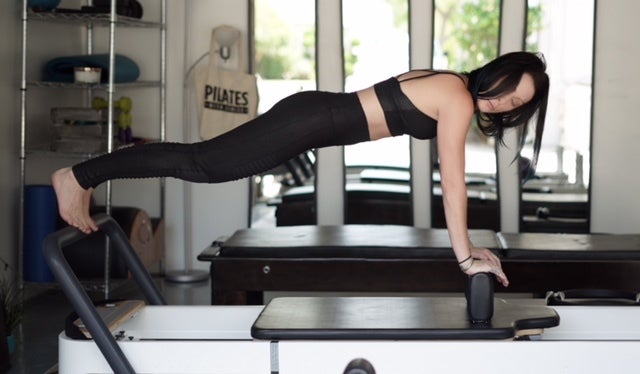 Can you share the funniest or most interesting story that happened to you since you started your company?
Funny enough, I avoided using social media for a very long time. It just seemed so chaotic and I didn't really see the purpose of having an Instagram account. I had a Facebook, so I felt that was good enough, clearly it was not! I wasn't sure how big the pay off would be for a small business, especially when running the account is like having a second job! I was completely overwhelmed when I heard what goes into making and maintaining an account, in my head i'm going "All this over pictures!" I'm also in that weird social media cutoff age, where if I was going to have an Instagram account I should have done it eons ago.
Shortly after my studio expansion, I was nicely coerced into creating an account by a very good friend, who's also been featured in the Huffington Post, Tysha Williams. She told me, "Ashlee you need an account if you're serious about branding, why wouldn't you want free advertising. The Instagram Algorithm is meant to promote your business." I couldn't understand for the life of me why or how this "picture taking" program was going to help me and my business. She relentlessly spent hours telling me why, and me "kicking and screaming" the whole way, till I gave in and finally opened an account.
Slowly I started gaining a following and as my numbers started to increase I began diving into research on how to get my account to perform better. If there's one thing I'm extremely good at, it's that once I start a project I will follow it through until I'm either an expert on the topic or it's performing at its highest level. I played around with posting times, certain commenting strategies, how to get bigger accounts to notice me, etc. But ultimately I needed to devise a plan or "vision board" to make my account stand out. What makes me different than the other millions of Pilates instructors doing the same thing?
After all this research, my page became a reflection of me, my interests, and my studio. I had just expanded so I thought why not show people the ups and downs of running a business. I love dancing and hip-hop, so every video I post has either the latest jam or an old school staple, accompanied by an incredible flow that matches the beat. One of my favorite things has become making and editing my Instagram videos!
As soon as I found my own uniqueness on Instagram, my numbers started growing more and more and consequently I became so popular, I am now considered an Influencer in my community- with 36k followers in a year and some months. I chuckle to myself all the time when I think back to the days where I was stressing going, "I just don't get it!!", to now being people's confidant in the Instagram Pilates Community. It's pretty amazing, and the connections I've made are so strong they're truly a strong support system for me. My followers are constantly cheering me on, leaving weekly supportive messages, and I even get messages from people I don't know asking for help, advice and everything in between. This is just another way my successes have helped other people with theirs, it's a priceless feeling.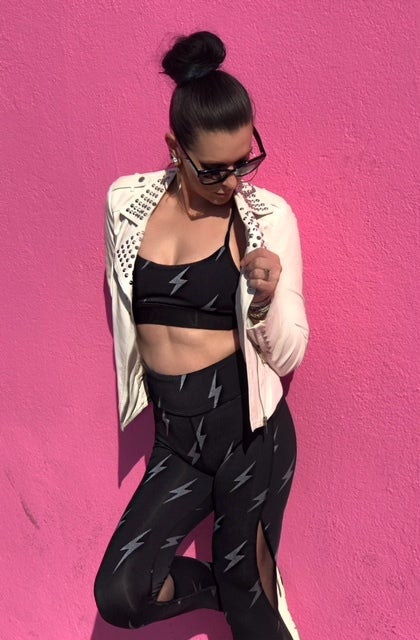 What do you think makes your company stand out?
Oh wow, where do I start! PWA is its own entity, meaning you can't classify me or my PWA training method. I truly believe in and uphold and value the joseph Pilates methodology. I've seen his practice rehab and reshape clients time and time again. In all the years i've been training, it never stops blowing my mind how soulful and healing Pilates actually is. At PWA we really take the time to tap into each and every client's concerns, goals and go the extra mile to show them how to carry these Pilates principles in and out of the studio.
One of my absolute favorite and what I find the most fascinating aspects of Pilates is that we, as instructors, are essentially all taught the same background, discipline, and exercises, yet how we interpret this information is always completely different. I've never met two of the same Pilates instructors!
That being said, after 10 years of training, instructing, and workshopping, I've taken these classic Pilates exercises and have made them my own. The theme of this interview is me always beating to my own drum, so naturally I have figured out my own way of teaching, that I feel will improve my clients overall health and wellness. Whether it be rehab or simply getting into shape, If you train with PWA's Style TWO times/week for one month, I can 100% say with full confidence your body will have improved. I have realistically and strategically formulated my own corrections/modifications, which I believe are more effective in connecting the mind and body to each exercise.
One of PWA's main goal is to have our name trademarked and to eventually write my own manual, "PWA's Pilates Training." I'd love to start offering workshops that include both aspects of owning your own studio and training. I enjoy the business and marketing side of my company so much, all of which I do myself. I would love to impart my knowledge of how to run a Pilates studio which is a business model I believe would benefit so many.
Because I do all my own marketing and PR, this allows me to really find our own niche, find the right connections and brands to work with to cross promote, and use my research and data to strategically implement my training and business model into the correct markets. Often times I'm asked by my peers for help, specifically about how to get their business going as I have, if I can rework their training, and where do I find the time to compliment both!! All these topics and more would be discussed through my "PWA Pilates Training!"
Obviously at first glance I don't look like your average instructor, and while that may be true my training is so unique it speaks for itself. We used all these attributes to my advantage and branded me as this "different, rouge Pilate instructor." So far it's worked in my favor and has made PWA extremely successful, giving me a competitive edge that truly makes PWA stand out.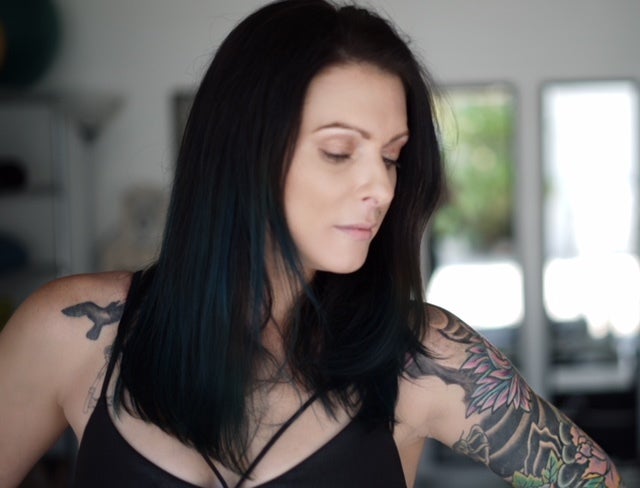 None of us are able to achieve success without some help along the way. Is there a particular person who you are grateful towards who helped get you to where you are?
Absolutely, I completely agree! There have been a couple people who have helped influence and shape my training and life, but more than that, it's these amazing connections and partnerships I've made with other business owners, brands and Influencers that has been the most impactful.
The woman who trained me, almost 10 years ago now, gave me as much Pilates training via The Ivan Dahl Method as she could, but what was more priceless than her training, was her showing me her business model.
Back then I don't think I was mature or secure enough as a trainer or entrepreneur to go out on my own yet, I never thought in a million years I'd be where I am now. I thought I needed more credibility than just working in her backyard studio. By credibility I thought that meant working at gyms and/or "bigger" named studios, but I quickly realized that wasn't the case for a couple reasons. Ultimately it didn't fit my personality and once again I found myself back working for "the man", wasn't for me. It was that stigma I had with anything conformist, I had this rebellious attitude against and eventually made it my own. I have no idea where this ideology came from, your guess is as good as mine, but my greatest fear and desire was to control my own destiny, which I eventually did!
Secondly, I attribute a lot of my successes to these long term relationships I've created and maintained with numerous brands. When I started growing my Instagram I realized quickly the bigger picture of Instagram isn't getting immediate clients, if any. It's these connections with brands that make me look marketable to my followers but to other bigger brands as well. So you start building- first, it's promoting a smaller brand, and then a skincare line, moving up to a slightly more recognizable brand, and then throw in some fitness challenges with some brands and their products on the side. Before you know it you're working with one of the biggest activewear lines,and for me that's Alala- one of NYC's most recognized, chic-sophisticated lines.
I always strive to find brands and products that coincide with PWA's brand and are REAL like-minded partnerships. Connecting with Alala emcompasses everything I'm looking for in a brand, we call this in the fitness world, Ambassadorships, and I'm beyond thrilled to be working with them! An Ambassadorship is when both brands have mutually decided they're beneficial for one another and work together to promote and gain as much exposure. Alala agreed to work with PWA because they support who I am as a trainer and the innovative message I'm portraying through my Instagram. I equally chose them because I wanted to be partnered and supported by a brand that is as fierce, strong, and innovative as I am! Getting gifted gear on the side isn't a bad deal either because I do adore and resonate with their clothing so much that these are the partnerships that will help me succeed further! For that I'm extremely grateful to have been chosen.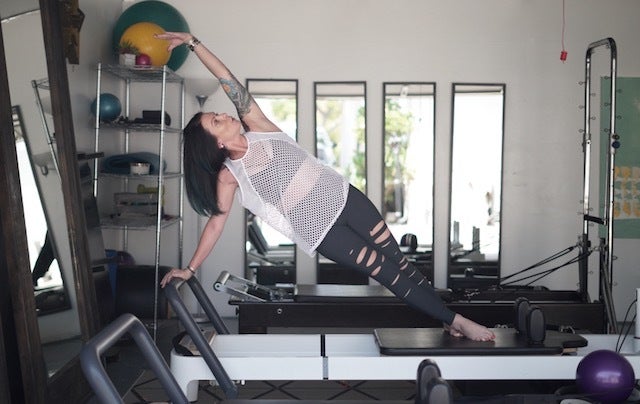 How have you used your success to bring goodness to the world?
Everyday I wake up knowing that when I get to my studio I am contributing to the health and wellness of my clients. It's an incredible feeling to know that I can help not only their body's heal, but also shift their thinking to a more positive attitude that can completely alter the course of their day for the better! Now that's a pretty incredible force. As I've said throughout this interview, the power of Pilates is no joke. As much as Pilates improves your body, it's equally improving your mind. Having that well toned body is just a bonus!
The more exposure PWA gets, the more people will know what we're doing over at the studio, and that's imparting knowledge on how to live a healthy lifestyle in and out of the studio. We care about so much more than just the workout. We create a space for people to come and feel happy, relaxed, comfortable, and it's their sanctuary for an hour to forget what's going on in the world.
What are your "5 things I wish someone told me before I launched my Start-Up" and why.
1. Never compare your hustle to their highlight reel- This is a quote from Girl Boss and Nasty Gal founder Sophia Amoruso that I constantly repeat to myself like a mantra, "I wish someone had told me to put blinders on, put your head down, and don't compare yourself to others!" Especially today, in the social media heavy world, I always advise new business owners to ignore what they see on social media that leads them back to self doubt and questioning. Don't get me wrong, Isntagram is an incredible tool and has helped me to grow my business, but people are posting the best moments of their lives, not the struggles or ups and downs of their journey! Rather than wasting time wondering how you can be more like someone else, focus on yourself, if you have faith and persistence, you just have to keep on putting one foot in front of the other.
2. Community is everything- Rather than feeling like you have to be the expert at everything, it's ok to ask your community for help. For example, My Instagram! I had no idea how to start one or even what I was suppose to post but thankfully I have Tysha, who has worked in every industry and is a true Philanthropist to the core. She has given me some amazing advice over the years and recently we've started "working sessions" together to help and bounce ideas off one another. Don't be afraid to reach out and to have a discussion, to learn from what they have accomplished and take any advice they have and run with it. I am so lucky to have a diverse clientele of amazing men and women who work in a variety of industries. They have helped me so much along the way with ideas for PR, web design, and social media. It's amazing what you can learn from those around you when you take the time to know and connect with your community. This can be friends, family, co-workers, or even people on social media and LinkedIn. The point is to be open to help, open to advice, and always ready to listen when someone has previously walked the path you're about to venture on!
3. Celebrate the small stuff- I knew that starting my own business would be hard work but I never imagined the pressure at the end of each day that comes with being the CEO! I wear many, many hats. From handling operations, to doing PR and marketing, and then at the end of the day training my clients! I wish someone had told me that it's ok to be frustrated, tired, and upset- you need to let yourself have those emotions in order to move forward. I would let the frustration take hold of me, the pressure to perform, to get new clients, to get new press would overwhelm me! Now I take a beat, I recognize all that I have accomplished, I celebrate the fact that I am a successful business owner and then I get back to the hustle! No matter the size of the accomplishment make sure to take time to pat yourself on the back and be proud of what you've done!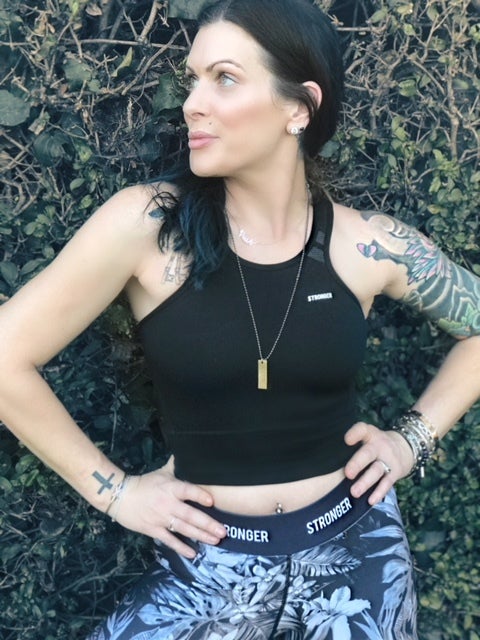 4. Take & make time for yourself- It's ok to be selfish with your time. I used to work so hard I would make myself sick! I was getting no sleep and my health was deteriorating. For a fitness professional, this is a troubling position to be in. It was so hard for me to step back and allow myself to take a moment, to sleep a little extra, or to take a Saturday afternoon off. As a small business owner I work 24/7 and sometimes you just need to find time to yourself to decompress. I make sure to schedule time for myself, whether it be to get a massage or just to lay on the couch and relax, it's these moments that make you a better business owner. You are able to recharge, to re-energize, and to be the best version of yourself because you've made the conscious decision to care for yourself.
5. Have a plan but don't be afraid to take risks and follow your intuition- I'm a very Type A person in the fact that I always like to have a plan and taking risks is very hard for me. In the early days of launching my business I was a "by the books type of manager." I had a plan for how things were to be run and strict guidelines for accomplishing my goals. This approach has helped me many times but I also have learned that it's ok to veer off that path and to take a few risks! I have had the fortune of working with incredible trainers over the years, but I've also had the misfortune of working with people who just weren't the right fit for the business. This was a gut feeling that I went with and letting this person go wasn't a part of my plan but it was the best decision in the long run. You can't ignore your intuition, it's saved me so many times over the years. Taking risks is also an important part of business owning. Firstly, I think it's inevitable and Secondly, without risks you'll never know when saying "yes" to a situation will lead you down the path of great success. It's ok to be by the books but it's also immensely rewarding to go with your gut and try something new.
Some of the biggest names in Business, VC funding, Sports, and Entertainment read this column. Is there a person in the world, or in the US whom you would love to have a private breakfast or lunch with, and why? He or she might see this. :-)
At this moment in time if I could sit down with anyone for lunch, that I admire, adore and hold in the highest regard, it would have to be Cassey Ho from Blogilates. She has built an empire for herself and has capitalized off of creating this fun and invigorating way to do Mat Pilates. She added Pop music to every Mat Pilates video making it upbeat and they're choreographed differently each time, eventually branding it POP Pilates. Again, sometimes it's the simplest solutions, like adding fun music, that engages people and ultimately makes it a success. Cassey now has a full clothing line, vows to teach people how to integrate a healthier lifestyle into their routine, continues to maintain her hit YouTube channel, and maintains the post positive attitude throughout it all!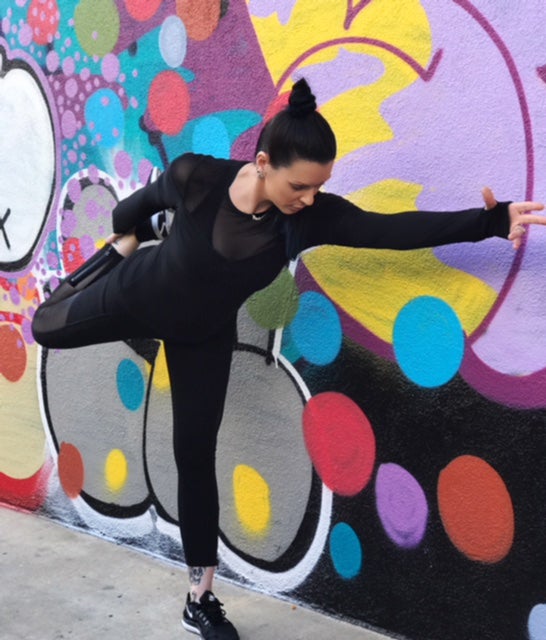 I know it can be hard for female entrepreneurs who gain more success, especially top social media stars like Cassey. They can be criticized for anything and everything. A friend in PR warned me that the more followers and fans you get, the more negativity that comes with it. Luckily we have amazing, strong role models, like Cassey, who have made anti-bullying videos across her social media platforms. Thank you Cassey for standing up for all of us Female Entrepreneurs, Influencers, and Women everywhere who have body image issues!
Related
Popular in the Community