Giving up sometimes seems like it's your only option. Whether it's in your work or personal life, hitting rock bottom sucks. There is series of unfortunate events; and when one thing goes bad, everything else follows. What do most people do when things get tough? They give up.
When it comes to your fitness, patience is absolutely key. Most people want to get in shape over night and I guarantee that this has crossed your mind. You can't expect your body to change over night, just as you can't achieve success over night. It takes time, hard work, dedication and most importantly, the drive to change your body.
Here are 3 lessons I learned in the past 12 months that stop me from giving up when life gets tough.
AristotleNo matter how tough things seem, you just need to show up every day. Keep battling against your struggles and you will come out on top. If you give up at the first sign of conflict or defeat, you will fail. You need to start thinking differently and you need to start showing up. When you are sore from a workout and want to take a rest day, it's very easy to give up.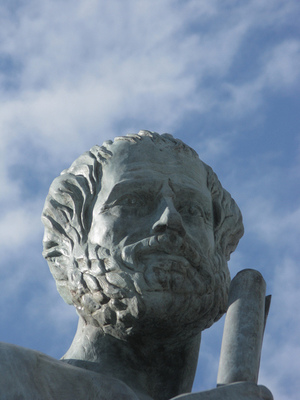 When I was first started at Crossfit709, coach Roy Sullivan, told me "just show up". Since that day (about 6 months ago), I have been using that quote as motivation and it helps me "show up" day in and day out. No matter how sore you get, no matter how tired you are and no matter how badly you want to give up, just show up every day and become the best version of yourself.
Aristotle stated it perfectly, "We are what we repeatedly do. Excellence, then, is not an act, but a habit."
Work HardHow many times have you seen a person living their life simply by going through the motions? They do not challenge the norm and are quick to walk away from going the extra mile. I want to make sure that you don't live your life this way. If you do not demand the best from yourself, you are going about your life the wrong way. We are on this planet for a short amount of time, and not achieving your full potential is simply a waste. Whether you are tackling a project at work, or trying to achieve your fitness success, you need to give it your all. The biggest battle in life is against you and yourself. If you put in half the effort, you should expect half the results.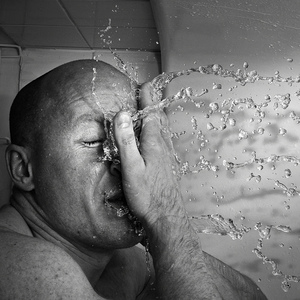 Team WorkHow many times have you given up because no one was holding you accountable? Your fitness is one of the most challenging journeys of your lifetime and trying to do it alone is damn near impossible. When you don't have others to support and motivate you, life can get tough. The beautiful thing is that this is so easy to accomplish. Join a team of like-minded individuals and turn your fitness life around. I tried to conquer the fitness journey alone and let me say, I quickly failed. There was no end in sight, and I had no one else to talk to. When you join a group of people that are experiencing the same struggles as you, it's amazing how quickly problems get solved. Do not battle your fitness journey alone; let the Fit Opportunity community help you achieve success.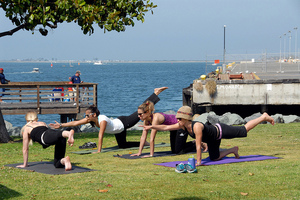 "Alone we can do so little, together we can do so much." - Helen Keller
If you are looking for motivation and want to join a group of individuals that want to get fit, I have a solution for you.
Imagine working out in the convenience of your own home and having a program created for you.
Join the Fit Opportunity community and let us help you turn your life around.