"We need more people like Min Yasui in the world -- who are willing to stand up for what is right, for whom principles of justice are more important than personal comfort. I'm honored to be able to work on this film, about a man whose story needs to be heard by a wider audience." -- Will Doolittle, co-director, Never Give Up!
October 19 is the birthdate of Minoru Yasui. 99 years ago, the civil rights leader was born in the small farming community of Hood River, Oregon to Japanese immigrant parents. In honor of that milestone, Associate Producer Kelley Baker and I announce the launching of a website and fund-raising campaign for our film Never Give Up! Minoru Yasui and the Fight for Justice: minoruyasuifilm.org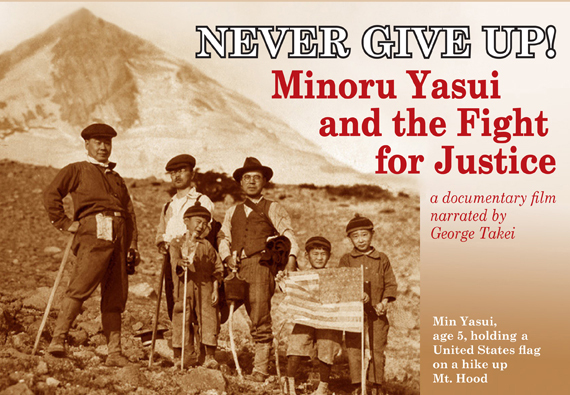 I always wanted to make a film about my dad. His story is inspiring and deserving of recognition. In 1942, he initiated a legal test case by deliberately violating military orders that resulted in the imprisonment of 120,000 persons of Japanese ancestry in U.S. concentration camps. He spent 9 months in solitary confinement awaiting the appeal of his case to the U.S. Supreme Court, which ruled against him. But he continued to defend the human and civil rights of all people all his life. In the 1980s he spearheaded the redress movement, seeking a government apology and reparations for the injustices perpetrated against Japanese Americans during World War II.
In his last years, Min Yasui devoted himself totally to redress. He attended thousands of meetings, made hundreds of speeches, wrote thousands of letters. Many of his interviews and speeches were filmed, for national news, local stations and 'home movie' recordings. Now, more than 30 years later, only a handful of clips survive; but they speak volumes.
I'm lucky that my Aunt Yuka, my dad's favorite 'baby sister,' saved hundreds of family photographs and documents - including handwritten letters from jail! My dad also saved voluminous papers, now held by the Auraria Archives in Denver, Colorado, so I have a wealth of materials I'm using in the film.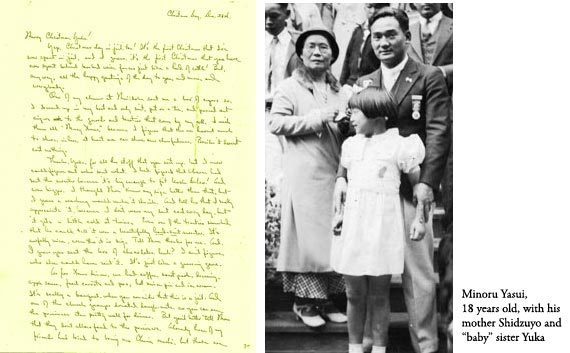 Yasui on Yasui
In 1988, my cousin Lise Yasui released an Academy Award-winning film, Family Gathering. When I asked her about outtakes - footage filmed but not used in the final cut - she came up with an impressive list of materials, but all in old formats, very expensive to transfer to modern media. So I used a few clips from the film itself, an interview done in Aunt Yuka's kitchen. Lise says of her uncle: "He always insisted that his fight to right the injustices of the 1940s was not an attempt to rewrite the past but to make the future a safe place for human rights and personal dignity."
Other recordings
I also contacted former Utah television news producer Michael Goldfein for permission to use his short piece Citizen Min. Says Goldfein, who is now writing a historical study about World War II:
"The life and legacy of Minoru Yasui is indisputably one of the great stories of heroism in America's civil rights history. In 1983, as a young reporter, I had the opportunity to tell his story. The trip I took with him, visiting the site of his arrest in Portland and his ultimate internment in Minidoka, was a touchstone moment in my life. Min's enduring passion for fairness needs to be seen and heard."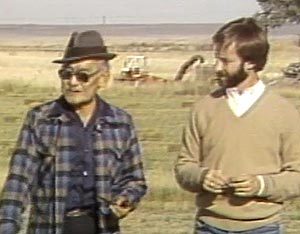 In 1985 Steven Okazaki's documentary Unfinished Business, about the re-opening of three Japanese American legal cases - Yasui, Hirabayashi and Korematsu - was nominated for an Academy Award. Okazaki interviewed Yasui at his brother's farm in Hood River. Says Okazaki:
"Min Yasui was brilliant, dapper, funny, controversial, and inspiring. I don't know of anyone who was so principled, so absolute in his faith in justice, and the necessity to speak up for and live by one's beliefs. I met him over thirty years ago and was struck by the power of his personality, warmth and decency. I had to smile and wonder if he was real. Thirty years later, I know he was the real thing."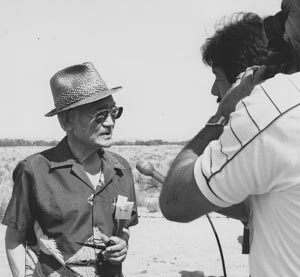 A former professor at the University of California-San Diego, Jim Lin, contacted me through an online magazine. Jim had several videocassettes of Min's rousing presentations recorded in the spring of 1986, just months before he was diagnosed with cancer, so these are among the last made of the great orator.
In 2014, Will Doolittle and I shot interviews with twenty people who knew my dad and/or his work during different periods of his life. Once we started editing, it became apparent the material merited a longer format than the 15-30 minutes originally planned. Thus the decision to raise funds for an hour-long film. We're seeking $50,000 to complete Never Give Up! for 2016 events celebrating the centennial of the birth of Min Yasui, as well as a school curriculum about this American hero whose life and work can be an inspiration for generations.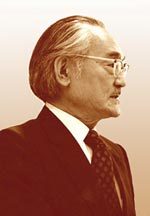 Calling all HuffPost superfans!
Sign up for membership to become a founding member and help shape HuffPost's next chapter