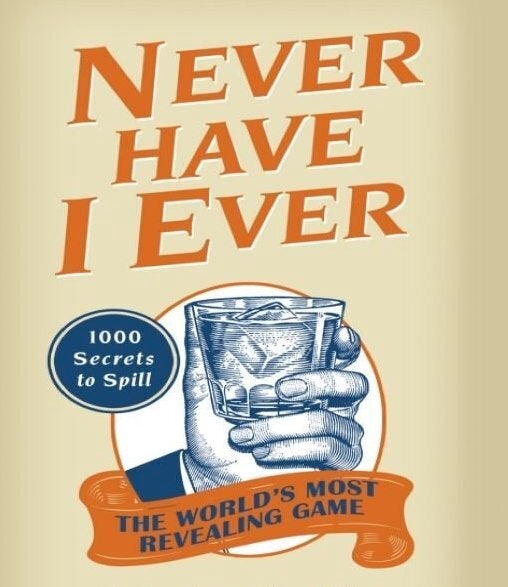 When you work in a newsroom, from time to time you receive copies of books from publicists trying to get the word out about their clients' work.
Usually the ones we receive are dreadfully uninteresting, and so we don't write anything about them. However, HuffPost College received a fun one this week!
Authors Kourtney Jason and Worm Miller have compiled 1,000 "secrets to spill" in "Never Have I Ever: The World's Most Revealing Game." It's essentially full of ideas for you to use in the Never Have I Ever drinking game. So never again will you have to be the guy or gal holding things up while you keep saying "Hold on, I'm trying to come up with a good one!" (Seriously, you've had time to brainstorm.)
Some of them are tame -- like "built a tree fort," "visited the National Mall" or "touched a sea turtle." However, most of them are a bit raunchy and personal.
We also noticed a few themes, like all the references to vomiting, peeing on things or peeing in strange places, drugs and alcohol, walking in on people having sex and "self-pleasure." There are some that defy categorization.
HuffPost College picked out a few of the strangest "secrets" from the book for your reading pleasure.

Add your own ideas in the comments below!
Popular in the Community