If you are a retail investor with money in the stock market, you probably lost a lot of money in the last couple of days (on paper, at least). That's the risk of putting your money in stocks. 
But today -- today! -- today is the reason why you shouldn't panic when that happens. All the major U.S. indices are up, erasing a good chunk of yesterday's crash. The markets might not get back to the highs of early August immediately, but things are OK.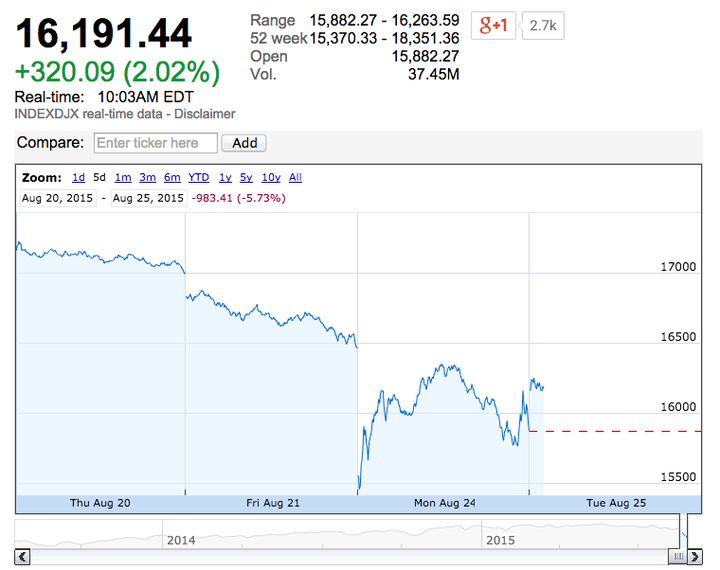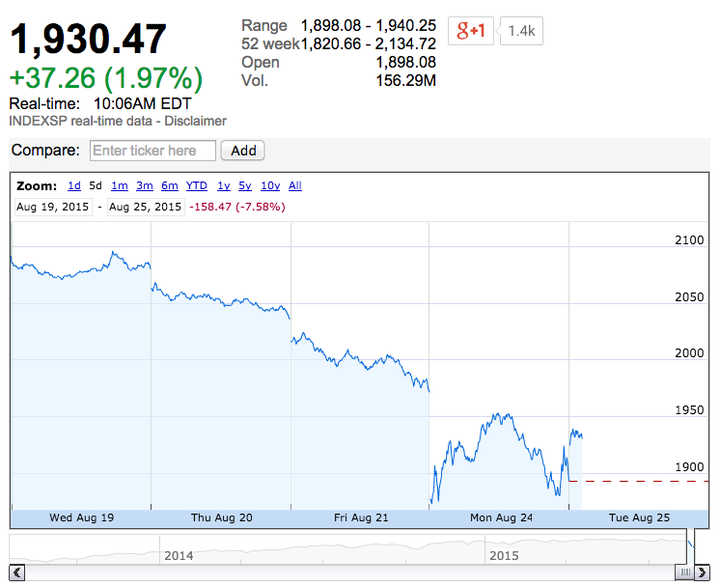 More importantly, if you've got money in the stock market and your job is not to trade stocks -- in other words, if your money is in the market earmarked for retirement, or your kids' college education, or some other long-term goal -- this is the chart you should be looking at: the S&P 500 10-year view. Even with yesterday's blip, things are looking pretty good.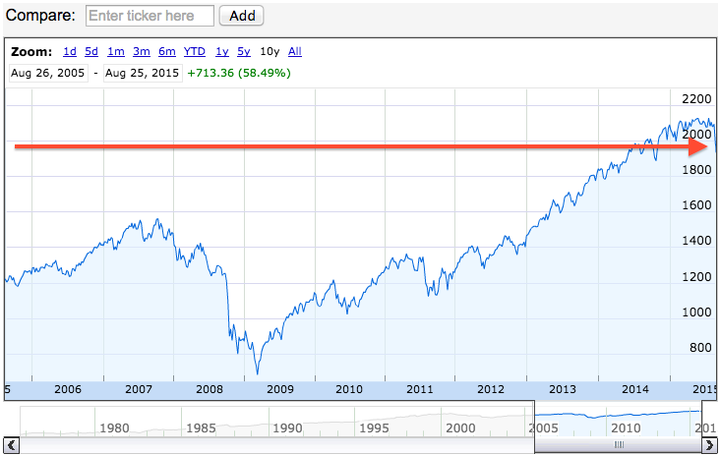 If you don't work in finance, the best thing for you to do when the market crashes is move on with your day and look ahead to
tomorrow
. 
REAL LIFE. REAL NEWS. REAL VOICES.
Help us tell more of the stories that matter from voices that too often remain unheard.